Cohu brings big vision to Lipscomb's Center for Entrepreneurship
Jeff Cohu has big ideas.

In fact, sometimes his vision and ideas are so big that he has to keep his enthusiasm for them to himself so as not to overwhelm others.

Kim Chaudoin |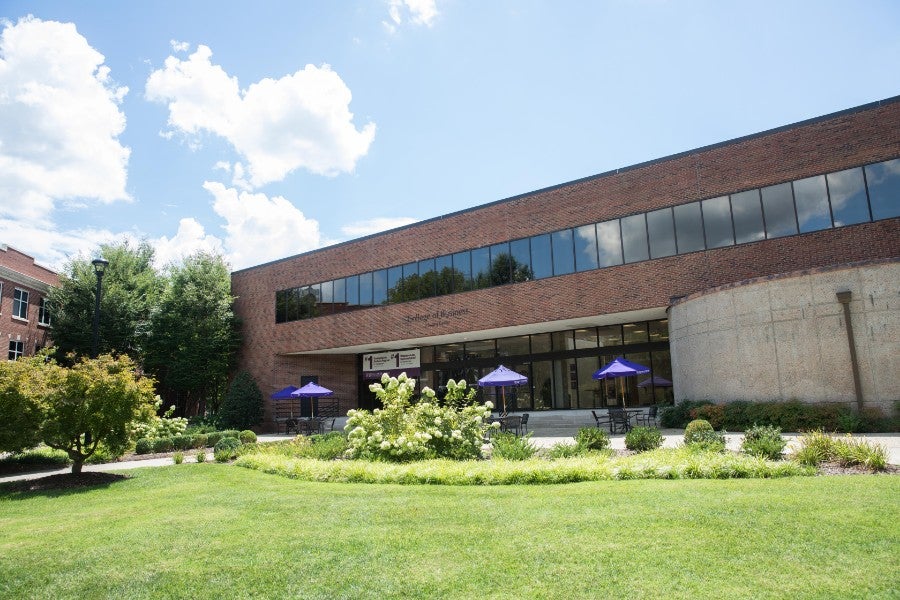 But this supersized thinking has landed Cohu in just the perfect place to safely unleash these ideas — Lipscomb University's Center for Entrepreneurship, housed in the College of Business. Cohu is right at home as the center's new executive director and an associate professor of management in the college. 
Cohu was made for this. This role is the perfect blending of Cohu's career experiences and his passions rolled into an opportunity to inspire others to be big thinkers, too. 
"I suspect that my vision is bigger than anyone here can currently imagine, and I don't want to scare people with the full scope of what I think we can eventually do," says Cohu enthusiastically. "I am particularly drawn to Lipscomb and to this role because I am deeply committed to the mission and values of the College of Business and of the university and I see unlimited potential here. It's also exciting to be in the city of Nashville which has a growing and dynamic entrepreneurial ecosystem. This role fits perfectly with my lifetime of experiences that have prepared me for this moment."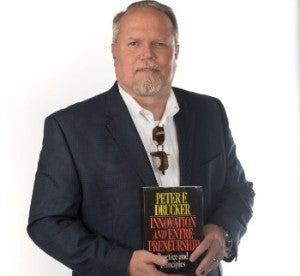 An experienced management consultant, entrepreneur and educator, Cohu served for many years on the management faculty of the Broad College of Business at Michigan State University before joining the Lipscomb faculty in the fall. His teaching and research interests are broadly focused in the areas of entrepreneurship, strategic management, international business, organizational development, and leadership. 
Prior to entering academics, Cohu served in numerous senior corporate leadership roles in strategic, financial and human resource management. A native of the Ozark region, Cohu also manages a consulting practice. He specializes in supporting small and medium sized enterprises (SME) with customized services focused on strategic planning processes and human capital development and other supporting services including leadership coaching, organizational development processes, financial planning and business valuation. 
Cohu has also consulted on numerous start-up enterprises and has worked with business incubators and accelerators from coast to coast and internationally. He has also served as an entrepreneurial pitch competition judge at events all over the country. As an educator, Cohu has coached many student start-ups from inception through launch to Series D financing or exit strategy. He has advised and worked with venture capital groups around the globe and has also been heavily involved in creating and advising micro-financing funds focused on supporting entrepreneurship, social enterprises, economic development and poverty alleviation. 
"Dr. Cohu is a significant addition to the College of Business," says Ray Eldridge, dean of Lipscomb's College of Business. "His leadership and professional experience is the catalyst that will take a good entrepreneurship program and now become an University resource and asset as we move to have a national reputation."
Lipscomb's Center for Entrepreneurship was launched in 2011. The center was created to serve as an academic hub for entrepreneurship, both on campus and in the community. The center aims to produce the next generation of innovative entrepreneurial leaders in the greater Nashville area and beyond. The center offers a Bachelor of Business Administration degree in management with concentrations in entrepreneurship and social entrepreneurship. 
Since its launch, the center founded the Kittrell Pitch Competition, now in its fourth year. 
The Kittrell Pitch Competition is made possible by generous donations from alumnus and member of Lipscomb's Board of Trustees Marty Kittrell. Kittrell is a long-time supporter of Lipscomb's center for entrepreneurship and donates in honor of his father, William B. Kittrell, who was a 1941 graduate of Lipscomb.
Through the competition, budding entrepreneurs have the opportunity to put their business ideas to the test in this contest to encourage the entrepreneurial spirit among students. Students with the best pitch ideas can win cash prizes to help further develop their business ideas. Twelve groups have registered to compete in this year's fourth annual Kittrell Pitch Competition. 
Back to Cohu's vision for the Center for Entrepreneurship. He says his long-term vision is multi-faceted. He hopes to see in the not-too-distant future a significant portion of the student body view start-up creation as a viable career path and vocational calling and who are equipped with the skills and resources to do so. 
"I would also like for Lipscomb to become a 'top-of-the-mind' institution for entrepreneurial education with a full-service center that includes a robust student incubator, supporting venture capital fund for seed stage capitalization and resources to protect intellectual property with mentors and coaches to assist students from ideation to full launch," he explains. 
"Our education process would include heavy emphasis on cooperative and experiential learning opportunities. This would eventually include having students competing in entrepreneurial pitch and business plan competitions all over the country — much like a competitive sports team."

"My goal is to to build a smaller scale version of what we built at Michigan State at Lipscomb with the additional advantage of doing this in the context of our Christian mission which is part of our unique value proposition," he shares. "This would also eventually include resources to service our alumni in their early stage entrepreneurial efforts and also become a resource for high school entrepreneurship programs throughout the region with activities such as workshops, and summer camps including a heavy focus on social entrepreneurship and reaching underserved communities."
In the short term, Cohu says "we have a lot of work to do. We need to crawl before we walk." He has broken down his big-picture ideas into simple strategic goals to tackle this academic year. One, shift the program emphasis from a curricular focus to a co-curricular focus and, two, expand the program emphasis to being a university-wide program housed in the College of Business to involve students from all academic programs. He also plans on building program capacity in the short term as well. And Cohu's mind is fast at work on other big initiatives in the coming academic year. 
"The key is not just to foster an 'entrepreneurial spirit' that already exists in many people, but rather to develop an entrepreneurial mindset which is defined 'academically' as being able to sense, act, and mobilize under uncertain conditions," says Cohu. "This is what most companies today are desiring in all employees and will better prepare our students for their careers once they leave our campus."
Cohu is a graduate of Harding University (B.B.A.), the University of Arkansas (M.B.A., Ed.S.), Wayne State University (M.A.), Eastern Michigan University (M.S., Ed.D.) and the University of Southern Mississippi (Ph.D. Candidate). He is a Certified Public Accountant (inactive), a Certified Management Accountant, has a SPHR certification, is a member of the Academy of International Business, is a member of the Academy of Management and a member of the Society of Human Resource Management.
Learn more about Lipscomb's Center for Entrepreneurship and about the College of Business.