CEA proves talent and creativity in virtual 7th annual Five Minute Film Festival
The Lipscomb community participated in a live, virtual event to ensure the hard work of student artists did not go unrecognized this year
Cate Zenzen |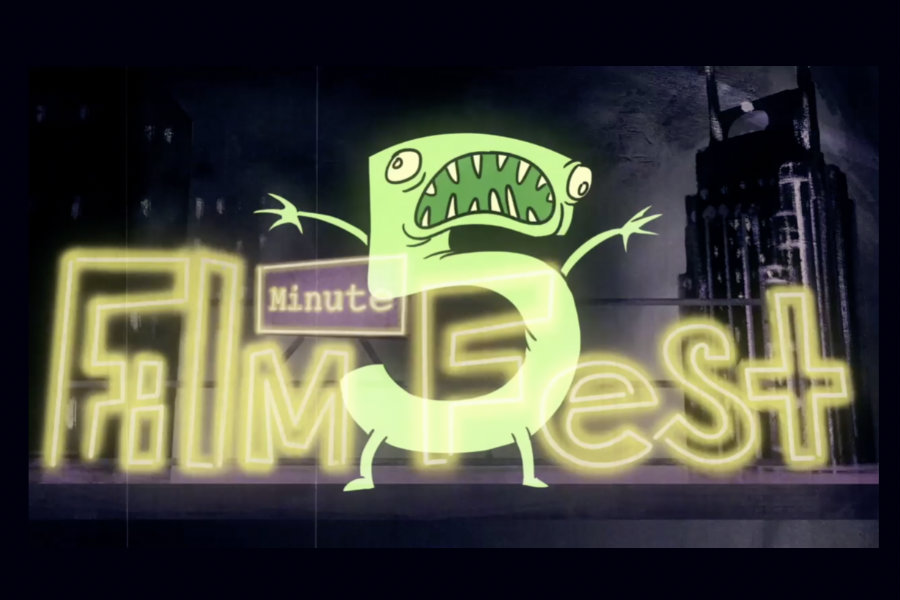 The show must go on, even in a global pandemic. The faculty of the College of Entertainment and the Arts proved their talents and flexibility in hosting the 7th annual Five Minute Film Festival as a live, virtual event. A beloved Lipscomb tradition, the event is a competition open to all University students that encourages creativity and collaboration in the production of short films and screenplays in multiple categories. 
"This is a showcase for our entire College of Entertainment and the Arts, with filmmakers collaborating with theatre majors and creating music videos for music performance majors; composition majors scoring films, and graphic design majors creating posters for the individual films in the festival," said Steve Taylor, Director of School of Theatre and Cinematic Arts.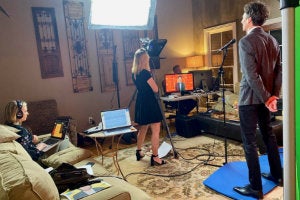 Throughout the school year, the artists worked on their submissions to prepare for the event. The videos were then posted on a shared Google Drive for the Lipscomb community to view. Students were encouraged to vote for their favorite submission in a variety of categories including Documentary, Music Video, Narrative and, for the first time ever, Animation. The submissions were also judged by 18 film professionals, none of whom Lipscomb professors or staff. 
On Friday, April 17, Lipscomb students, faculty, staff and their families tuned in to the live broadcast. Taylor hosted the show from a living room fitted with a green screen and three-person production crew. The show even included a virtual red carpet with pictures of students in front of a special red backdrop.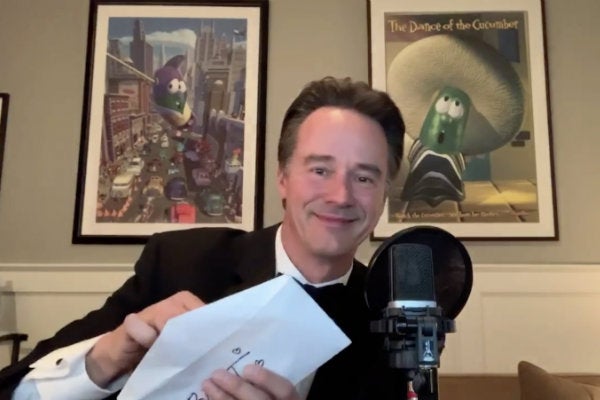 "It turns out that broadcasting a live show during a pandemic is complicated. But despite a few glitches with acceptance speech call-ins via Zoom, it all turned out surprisingly well, and doing it live just made it more exciting to watch," said Taylor. 
The show featured brief clips from the submissions, with a full viewing of the first place video in each category. Using the video-call platform Zoom, CEA faculty called in to announce award nominees and winners, and category winners gave acceptance speeches. The Grand Prize for Best Narrative Live Action Short was presented by Lipscomb University President L. Randolph Lowry. Taylor took advantage of any technological gaps in the program by holding contests and prize giveaways. 
Not only did animation make its debut in the Festival this year, but the category had two grand prize winners -- Best Animated Short and Best Live Action Short. Both of which will be screened in October at the Nashville Film Festival -- one of only 27 Oscar qualifying film festivals in the country.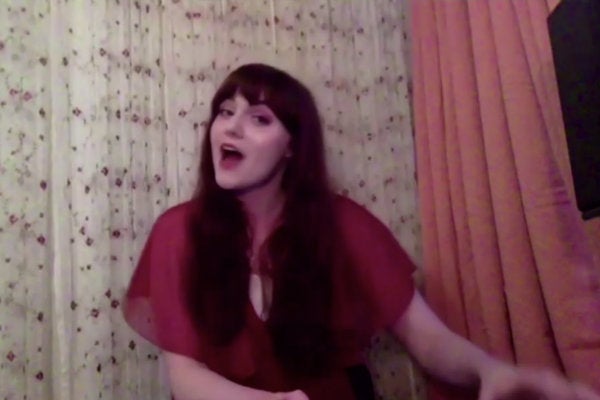 The event included live performances as well. Theatre students acted out excerpts from the submissions they starred in, and student recording artists Ele Ivory and Riley Buck performed original songs from their homes. Both artists have new EPs that can be found on music streaming platforms. 
While the show was different this year, the hard work and talent of the student artists were featured in an unconventional way that brought the community together. 
5MFF 2020 COMPLETE LIST OF WINNERS:
NARRATIVE:
Grand Prize: Skip Tracer, directed by Sydney Tooley, produced by Katelyn Botsch & Jessica Hudkins
Second Place: Still, directed by Sumner McMurtry, produced by Riley Buck
Third Place: Writer's Lock, directed by Blake Pettigrove
ANIMATION:
Grand Prize: Good Boy Richard, directed by Daniel Haycox
Second Place: Jurassically Trained, directed by Joel Guthrie
Third Place: Depths, directed by Samuel Abner (currently in animatic form and to be finished this summer) 
Special Award for Outstanding Achievement in Animation: 5MFF Animated Opening, directed by Aedan Peterson and Joel Guthrie
DOCUMENTARY:
First Place: Cold Feet, directed by Noah Bassett
Second Place: Sea Turtle Hatch in Montezuma, Costa Rica, directed by Will Smitherman
Third Place: DIY Nashville, directed by Blake Thompson & Phynley Joel.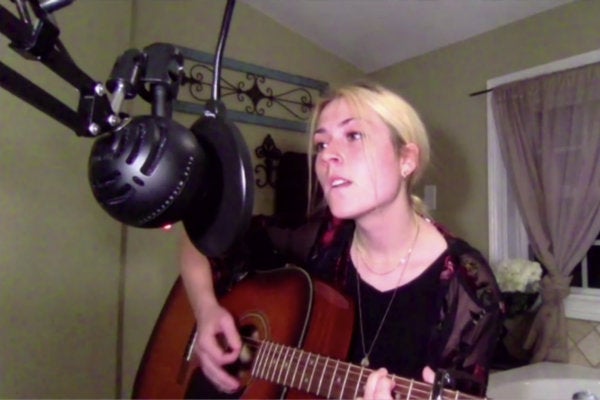 MUSIC VIDEO:
First Place: "Lazboys" by Ele Ivory, directed by Phynley Joel
Second Place: "Venom" by Dee Smiff, directed by Austin Sena
Third Place (tie): "Charizard" by Agent Paco, directed by Mason Martin AND "Feeling Exchange" by Future Crib, directed by Phynley Joel
AUDIENCE AWARDS:
Best Animated Short: Good Boy Richard, directed by Daniel Haycox
Best Documentary: DIY Nashville, directed by Blake Thompson and Phynley Joel
Best Music Video (tie): "Lazyboys" by Ele Ivory, directed by Phynley Joel AND "Charizard" by AgentPaco, directed by Mason Martin
Best Narrative Short: Nina, directed by Ai Kojima and produced by Rockie Britzmann
BEST ACTRESS:
First Place: Kylie Renwick for Reaction 
Second Place: Kylie Renwick for Skip Tracer
Third Place (tie): Sarah Brumagin for Nina and Victoria Thompson for The Bus Stop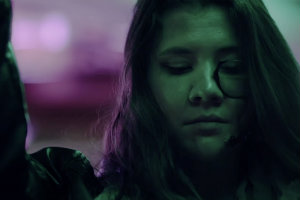 BEST ACTOR:
First Place: Henry Mullins for The Bus Stop
Second Place: Colin Hodgin for The Devil is an Excellent Salesman
Third Place: Jakholbi Murry for Missed Pitch 
NARRATIVE CINEMATOGRAPHY:
First Place: Corbin Schmidt for Skip Tracer
Second Place: Rockie Britzmann for Dodgeball Things 
Third Place: Ai Kojima for Still 
SOUND DESIGN:
First Place: Blake Pettigrove for Writer's Block
Second Place: Luke Shingleton for Skip Tracer 
Third Place: Zane Perry for Before I Come In  
 
MUSIC SCORE:
First Place: Josh Short for Nina
Second Place: Blake Pettigrove for Writer's Lock
Third Place (tie): Joey Lichety for Windowsill AND Alec Pace for Demon Baby 
Special Award for Outstanding Achievement in Composition and Sound Design: Kennoniah Belille for Depths
POSTER DESIGN:
First Place: Good Boy Richard, poster design by Daniel Haycox
Second Place: The Devil Is An Excellent Salesman, poster design by Ethan Loveday
Third Place (tie): Sea Turtle Hatch, poster design by Ashtyn Smith AND Depths, poster design by Samuel Abner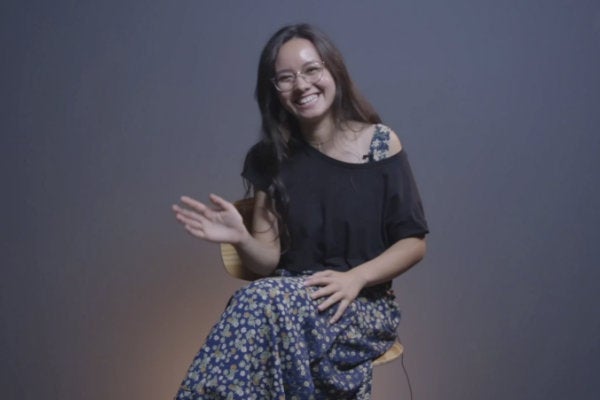 COSTUME DESIGN:
First Place: Skip Tracer, costume design by Maddie Botsch
Second Place (tie): Dodgeball Things, costume design by Louis Nelms and Madison Wonders AND Still, costume design by Sheldon McMurtry 
Third Place: Missed Pitch, costume design by Meagan Brynne
MUSIC VIDEO CINEMATOGRAPHY:
First Place: "Lazboys" by Ele Ivory, cinematography by Will Smitherman 
Second Place: "Fire" by The Belles, cinematography by Sam Jones
Third Place (tie): "Typical" by Moody, cinematography by Natane Dillahunt AND "Venom" by Dee Smiff, cinematography by Austin Sena
SHORT SCREENPLAY (UNPRODUCED):
First Place: The Writing Center by Bekah Hubbell
Second Place (tie): Wheels by Sydney Thomason AND Parallel Parking by Callie Haney
Third Place (tie): Write of Passage by Joel Guthrie AND Why We Don't Have An HR Department by Sam Dabbs