Bible professor Conway discusses first book Broken But Beautiful
Logan Butts |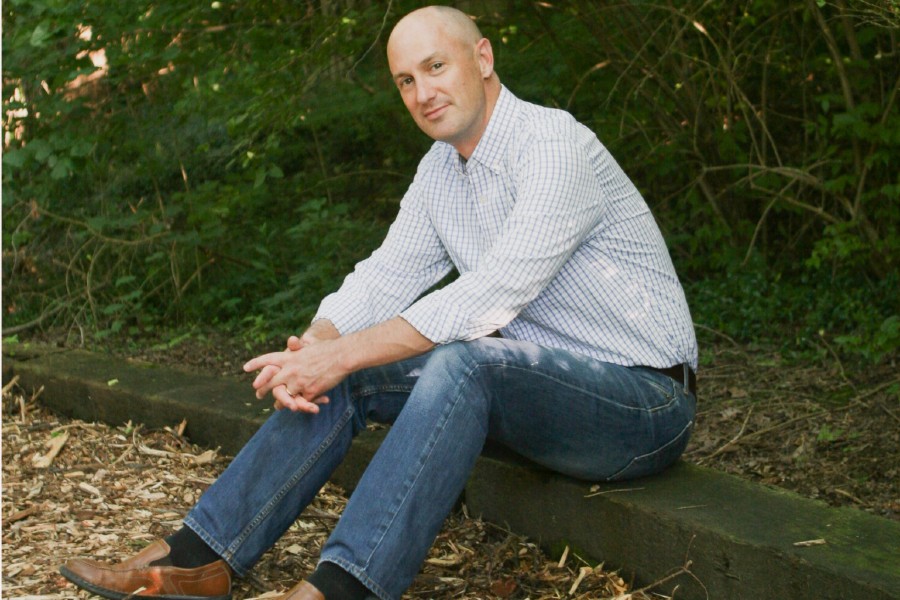 For Lipscomb University College of Bible professor JP Conway, the call to ministry came early. 
"I think I felt my first call to ministry when I was 14 years old, probably a little early to have an existential crisis," Conway said. "And I think someone read Ecclesiastes to me, and I was like 'This guy really gets it.' So I had some experiences in my adolescence that really made me ask a lot of big questions."
Conway is still asking big questions to this day. The Acklen Avenue Church of Christ minister's new book, Broken But Beautiful: Why Church is Still Worth It, ponders one of the biggest questions facing Christians today - how do you continue to celebrate something while also acknowledging its flaws. 
"We need to reclaim the idea that the church is a net gain," Conway said. "But in that process, we do have to admit that it's very flawed. Over time in the project, I've had some people who said 'thank you for admitting it's broken, that the Church needs reform.' But then I've had so many others say, 'thank you for acknowledging that it's beautiful.' It really is both, it's an odd blend. But I think that's the nature of Christian existence this side of Heaven. It's going to be a complex blend of good and bad."
During his two decades of ministry work, Conway would notice pendulum swings in each direction. But lately he had come to the conclusion that the pendulum had swung too far in one direction, which is what Broken But Beautiful wrestles with. 
"I remember a time period where we felt like, are we talking about church more than we're actually talking about Jesus," Conway said. "Maybe we need to focus more on Jesus. So we went through a season where we were trying to do a corrective, like, 'hey, let's remember who it's all about, let's remember the cornerstone of the Church, let's talk about Jesus.'  
"And then about seven or eight years ago, I started to hear a lot of 'I like Jesus, but I don't know how I feel about the Church.' And I realized, my students have never heard that the Church is the greatest social institution the world has ever known because we've gradually swung so far the other way."
According to Conway, another element that will help swing the pendulum back is the return of in-person church services in a post-Covid world. For a society that was often starved of face-to-face human interaction for a year, the in-person experience could be vital.
"I'm so thankful for Zoom and for the technology that got us through this," Conway said. "But something happens when you're together. Human touch is so important. Because of how the pandemic played out, people went months and months and months without touching another human. That's how it needed to happen because of what was happening with COVID, but that's not how God created us. Church is a place where you connect with people."
One of the main themes Conway expresses in Broken But Beautiful is that the Church is worthy of celebration, flaws and all. 
"It's the idea that the church is always reforming," Conway. "But it's not reforming towards some type of abstract utopian ideology. It's reforming, at least we believe, towards the original intention of what Jesus called us to write. But it will always be in reform until Jesus returns. I spent too long being defensive about the problems in the Church. And the Lord has brought me to the point now I feel like we just have to say, 'I'm sorry.'
"It's not perfect, but I unapologetically think the Church is pretty awesome."