2022 Summer Grant Awardees
Lipscomb funds summer research to advance treatments for cancer, education and physics

Janel Shoun-Smith | 615.966.7078 |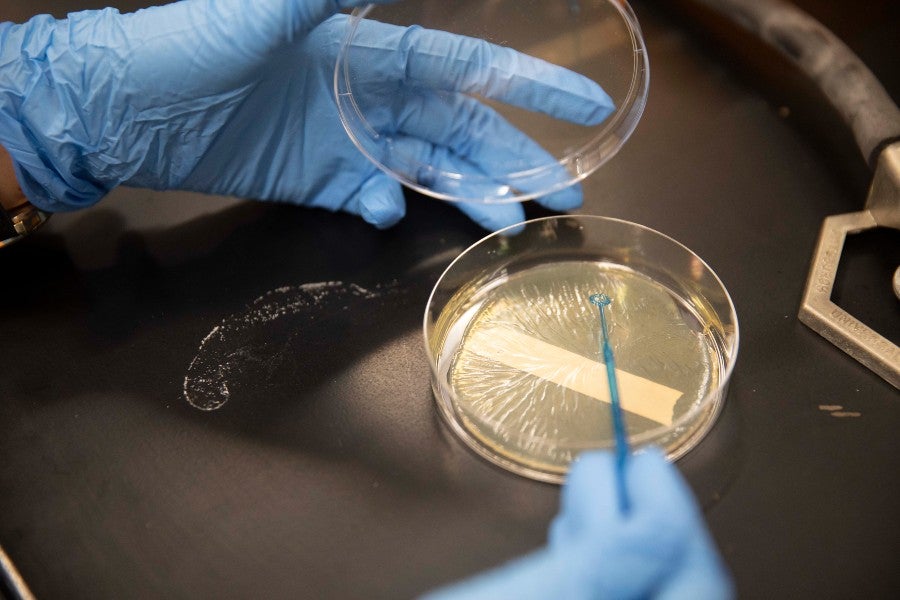 Each year, Lipscomb University awards up to six grants to allow faculty to focus on research and scholarship during the summer. Past grants have benefitted the development of new courses, the writing of books and poetry, innovative research in chemistry and biology and programs to enhance Lipscomb's relationship within the national and international community.

In 2022, five faculty were awarded grants to conduct projects adding to humanity's knowledge base in fighting cancer and illness in premature infants, education coaching for teachers of gifted students, the psychology of persuasion and quantum entanglement.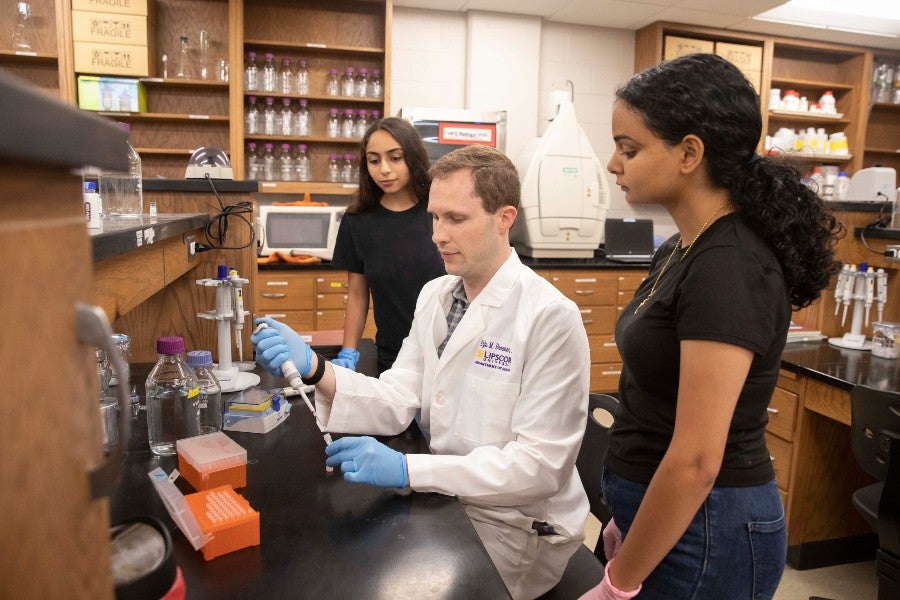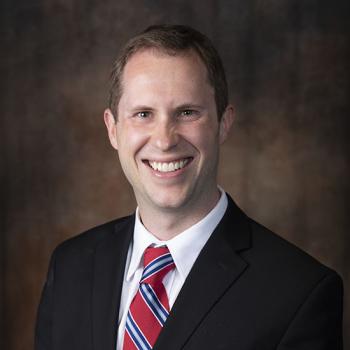 Dr. Kyle Brawner
Assistant Professor of Biology
"Identification of Biomarkers for Necrotizing Enterocolitis"
Student Research Assistants: Mohraeil Endraws, Paul Agaiby and Mariam Bushra.
 
Necrotizing enterocolitis (NEC) is the leading cause of gastrointestinal morbidity and mortality among premature infants, affecting approximately 10% of this population. The risk of NEC increases with decreasing birth weight, and the mortality rate can be as high as 40% in very low birthweight infants.
 
Treatment strategies for NEC depend on its severity, with mild cases treated simply with antibiotics and a pause on enteral feeding and severe cases requiring surgical resection. The total cost of NEC treatment per year in the United States is estimated to be upwards of $1 billion. 
 
Because current treatment options have not significantly improved the NEC mortality rate over the decades, a potentially promising approach would be to discover NEC biomarkers that can reliably identify cases of possible NEC in the very early stages, predict the severity and serve as novel therapeutic targets. 
 
Brawner's ultimate goal is to determine if changes in tryptophan (Trp) metabolites might be used to identify infants at high risk of developing NEC and if Trp metabolizing pathways can be targeted as a NEC treatment approach. His focus this summer is to initiate studies determining if two specific candidates–aryl hydrocarbon receptor (AhR) ligands and kynurenine–can serve as such biomarkers.
 
He and his student research team are performing cell culture experiments to determine if bacteria and bacterial products known to be involved in causing NEC lead to expression changes of Trp-metabolizing enzymes. In the long term, Brawner plans on acquiring intestinal tissue from NEC patients and non-NEC controls and measuring expression levels of those same Trp-metabolizing enzymes. In addition, he plans on measuring levels of molecules produced by Trp metabolism, using stool samples from NEC patients and controls.
 
Brawner was awarded a $25,000 grant from the 2021 Christian Scholars Foundation-Emerging Scholars Network.
Read more about Brawner's grant from the Christian Scholars Foundation.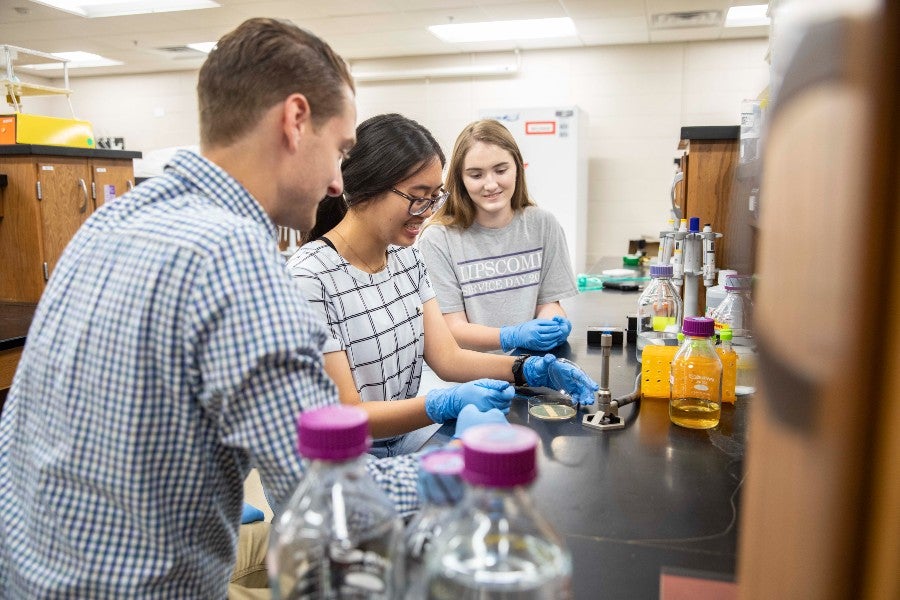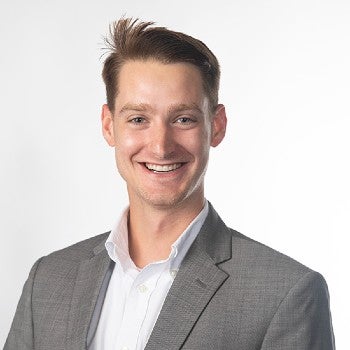 Dr. Josh Owens ('16)
Assistant Professor of Biology
"Elucidating the effects of bacterially derived metabolites on metabolism"
Student Research Assistant: Madeleine Enos (Langford-Yates Fellow), Carolyn Tran and Helana Khalif
 
Previously, Owens discovered a novel molecule, Valerobetaine (VB), that is capable of inhibiting fat metabolism. He discovered VB during his doctoral studies at Emory University working with bacteria found in the human gut.
 
At Emory, Owens showed that VB shuts off fat metabolism and exacerbates obesity in both mice and human subjects. Therefore, in settings of high fat consumption, VB is detrimental and causes weight gain, he said.
 
Now, he is working to find molecules that can increase fat metabolism. To find the new molecule, Owens is targeting several potential bacteria that have been shown to be beneficial in settings of weight loss but how they accomplish this is not understood. 
 
The ultimate goal is to find novel molecules that can be packaged and used as drugs in the future to aid patients in weight loss. Additionally, Owens is researching how VB could be used as an anti-cancer drug, especially in regards to treating cancer that has metastasized or spread, he said. 
Owens was awarded a $26,000 grant from the Christian Scholars Foundation-Emerging Scholars Network for this continuing research. 

Read more about Owens' tie to former Lipscomb biology professor Willis Owens.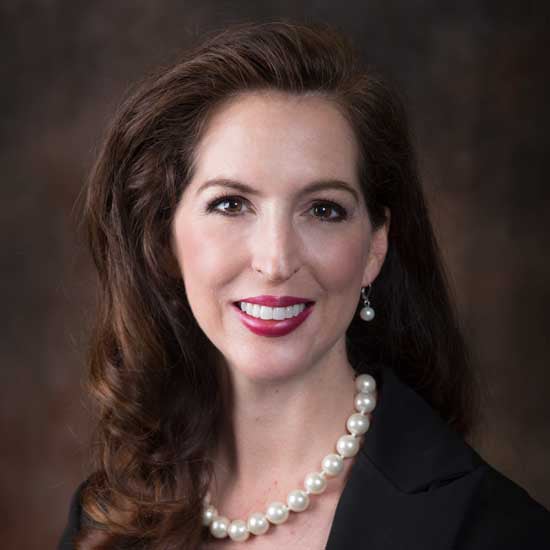 Dr. Emily Mofield
Assistant Professor in Education
"Coaching in Gifted Education: Tools for Building Capacity and Catalyzing Change"
Coaching has become increasingly popular in school districts as a way to change teaching practices and impact student learning. As gifted programs offer enrichment within the regular classroom, the role of the gifted teacher is often that of an enrichment coach who supports regular education teachers in meeting the needs of gifted students in their classrooms.
 
Mofield is working this summer to analyze data and conduct research to supplement her latest book Coaching in Gifted Education: Tools for Building Capacity and Catalyzing Change, co-authored with Dr. Vicki Phelps of Milligan University.
 
Though districts are using coaching as part of gifted programming more and more, there is not a resource that defines coaching in gifted education or provides the how-to steps for serving in this role. This book aims to provide example scenarios, coaching cycle guides with question prompts, and numerous tools to equip gifted education coaches for success.
 
The book will benefit Lipscomb students, specifically in the graduate education programs, as Mofield will use the resources in the course Curriculum Planning and Instruction for Gifted Learners and Theory and in the practicum Practice in Gifted Education. The work also benefits teachers from across the nation as Mofield and Phelps have presented this work at national and international conferences and delivered a keynote presentation for a leadership conference. In addition, they often works with school districts on "how to" implement this work. 
 
Mofield also co-authored with Phelps Collaboration, Co-teaching and Coaching in Gifted Education: Sharing Strategies to Support Gifted Learners which was recognized as the 2021 Book of the Year by the National Association for Gifted Children.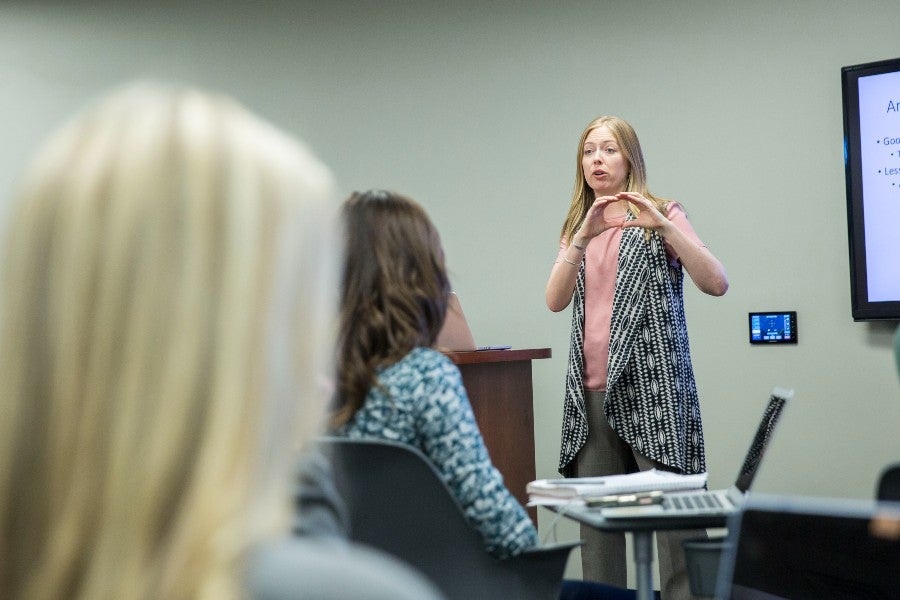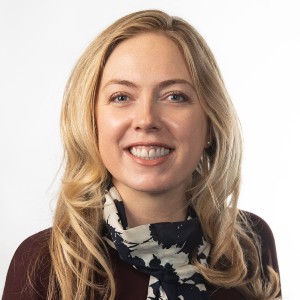 Dr. Lindsay Dillingham ('05)
Associate Professor in Marketing
"Development of a Counterarguing Tendency Scale"
In research centering on resistance to persuasion, a person's internal counterarguments when presented with information that contradicts their viewpoint can be predictive of overall resistance. However, to date, a person's innate tendency to counterargue is not assessed in experimental settings as a variable that could impact the resistance process. 
A scale to assess individual differences in counterarguing tendency is the first step to exploring this potential variable. Two previous rounds of data collection aimed at scale development indicate there are four underlying psychological subconstructs of an individual's tendency to counterargue. In addition, the newly developed scale will be analyzed alongside two existing, closely related scales to demonstrate validity. 
To date Dillingham has published nine journal articles focusing on the resistance to persuasion process. The outlets for her work on this topic include Journal of Applied Communication Research, Annals of Tourism Research and Western Journal of Communication.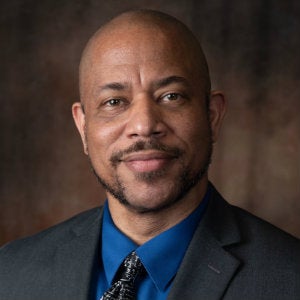 Dr. Michael Watson
Professor of Physics
"Computation Simulation of Quantum Entanglement Binding between Spacetime Regions"
Student Research Assistant: Jocelyn Howland and Soren Thompson
This summer Watson is gathering the initial data to study quantum entanglement of spacetime.
Watson's investigation is based upon emergent spacetime research.  Current research proposes that the connectivity of space emerges from the strength of the quantum entanglement between regions. Watson and the student researchers will work on understanding this relationship in order to codify the entangled connections between multiple "spacetime particles." The purpose of simulating the connections will be to investigate how spacetime emerges as a function of particle number, coupling strength and connectivity density. The simulation may allow investigation into other emergent properties, e.g. pressure, internal energy, etc. 
"Entanglement may provide a means to draw regions together, but what makes them spread apart? The regions cannot overlap, does this imply a separation pressure between regions? These are a couple of the questions that I wish to explore in this project," said Watson.
Read more about Watson's work with the eighth most powerful supercomputer in the world.