LipscombLEADS: Bowling Green—An Alumni & Friends Event-CANCELLED
Tuesday, April 7, 2020 5:30 PM-7:30 PM
The Charleston (923 College St., Bowling Green, KY 42101)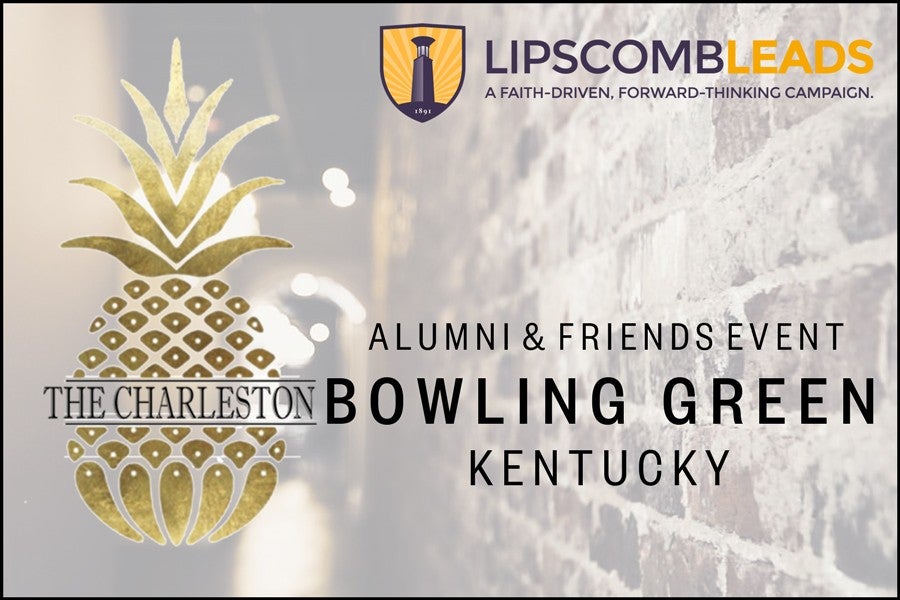 Join us for an interactive experience showcasing how Lipscomb University is training leaders to meet 21st century challenges.
 
Observe firsthand how a computerized patient simulator is used to train future leaders in health care. Talk with an engineer and see a 3D printer in action. Watch students from the animation program in the George Shinn College of Entertainment & the Arts work on their latest creations.
In addition, you will hear an exciting university update from Lipscomb University President L. Randolph Lowry.
Note: The parking lot is located behind the venue at 308 East 10th Ave. Dress is business casual. Heavy hors d'oeuvres will be served.
RSVP by March 30. For more information, call Karin Hensley at 615.966.5333.
 
RSVP