ENGAGE Application Period Opens
Friday, January 15, 2021 12:00 AM-Saturday, January 16, 2021 12:00 AM
Online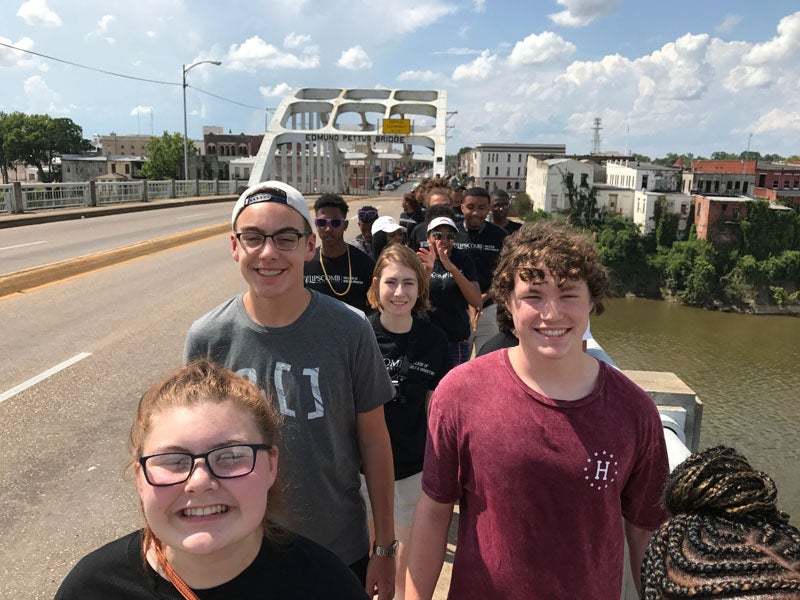 The ENGAGE Youth Theology Initiative, a summer residency program scheduled for July 7-16, 2021, brings together high school students from racially diverse backgrounds and churches of Christ to explore the call to racial justice and healing; the histories of both the church and the U.S. civil rights movement; and what it means to live a life of Christian leadership and service. 
ENGAGE students spend seven days on Lipscomb's campus, studying theology, Scripture and history with Lipscomb professors; students spend another three days traveling outside of Nashville on the "Bus Ride to Justice" pilgrimage, a historical and interactive tour of various sites and memorials of the U.S. civil rights movement throughout Alabama.
ENGAGE will begin accepting applications from high school students (ages 15-18) beginning Jan. 15, 2021.
ENGAGE candidates should have a strong academic record, curiosity about the relationship between theology and social issues, a collaborative spirit and a commitment to serving both church and society through dialogue, reflection and compassionate action. Space is limited to the top 26 candidates, and early applicants will be given priority consideration. 
The cost of the ENGAGE summer residency is $500 per student. Financial aid is available and will be offered based on need and merit. We also encourage students' home congregations and/or other patrons to sponsor students' participation in the program by paying the camp fee. 
Please email the ENGAGE Program Director at claire.frederick@lipscomb.edu if you have any questions. 
View a video of some of our past adventures.