Don't Sit in Silence: Stand up to Suicide
Wednesday, September 23, 2020 11:00 AM-1:00 PM
Grassy area between Fanning and Elam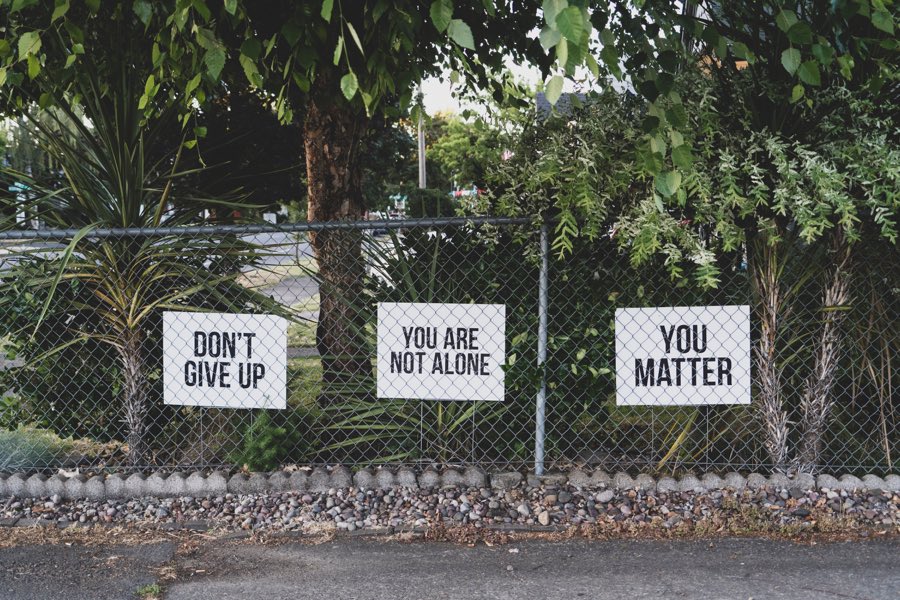 On Wednesday, Sept. 23, the University Counseling Center will hold Don't Sit in Silence: Stand Up to Suicide, to create awareness during Suicide Prevention Month. 
At this free, come-and-go event, held in the grassy area between Fanning Hall and Elam Hall, students will have the opportunity to walk through a display representing how important the issue of suicide prevention is but also communicating that there are many people here at Lipscomb who care and want anyone struggling to know they are valuable.
The event will also include suicide prevention handouts, information on how to talk to your friends and the opportunity for students to voice why they stand up to suicide. Counselors will be available for anyone who needs to talk. You will see them wearing a "Stand up to Suicide" T-shirt. 
Andrea Mills, director of the University Counseling Center, said "My hope is that students, faculty, and staff at Lipscomb feel like they can have conversations about mental health. When we ask someone the question, 'Are you thinking about suicide?', It is a life-saving question."
Other Resources:
University Counseling Center, M-F, 8-5, ext. 1781 located on the 2nd floor of the SAC
Mobile Crisis Unit 855-CRISIS-1 for access to a local counselor in Tennessee
National Suicide Prevention Line- 1-800-273-TALK (8255)
Crisis Text Line: TEXT "Start" to 741-741