5 Minute Film Festival -CANCELLED
Thursday, March 26, 2020 7:00 PM-10:00 PM
George Shinn Center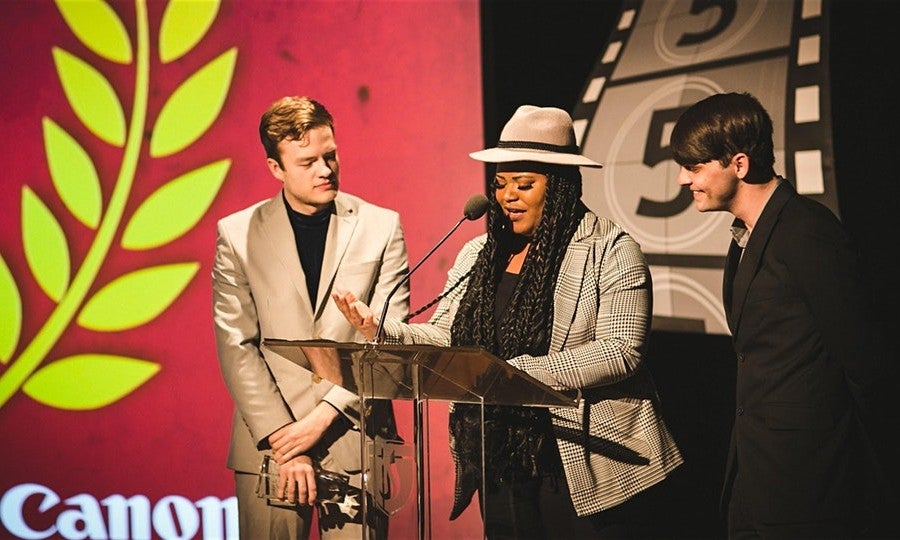 Lipscomb's premier film event, the 5 Minute Film Festival, will be held in the George Shinn College of Entertainment & the Arts Center on March 26 at 7 p.m. (Doors open at 6:30 p.m.) The film festival encourages creativity and collaboration as students from all over campus submit short films and screenplays in multiple categories. 
The competition is open to all university students.
There will be a gala awards presentation and screening of the top films in each category. Peers, faculty, family and community members will celebrate the student works at this red-carpet event.
 
In addition to a number of cash prizes and trophies, participants will have the chance to receive the Grand Prize narrative film award. The winning film will be screened at the Nashville Film Festival, one of only 27 festivals in the world that are automatic qualifiers for Academy Award consideration.
Categories
Narrative (Fiction) 
Animation 
Documentary
Short Screenplay
Music Video (Note: Due to copyright restrictions, this category is limited to original recordings by indie artists.)
Best Narrative Film by a Non-Film Major (Note: This category is limited to students who have never taken a film production class at Lipscomb.)
Prizes
Grand Prize (Narrative, including Animation): $500
First Prize (Narrative, Animation, Documentary, Music Video, Screenplay): $200 
Second Prize (in each of the five categories): $100 
Third Prize: The satisfaction of a job well done
Audience Award (in each category): $50 gift card
Additional Prizes for:
Best Actor
Best Actress
Best Cinematography
Best Sound Design
Best Original Music (composed by a Lipscomb student)
Best Poster (designed by a Lipscomb student)