About the Dean Institute for Corporate Governance & Integrity
Based on the headlines of the past few years, many might think that combining the terms "corporate governance" and "integrity" in the name of the Hilton and Sallie Dean Institute for Corporate Governance & Integrity is an oxymoron.
We believe otherwise.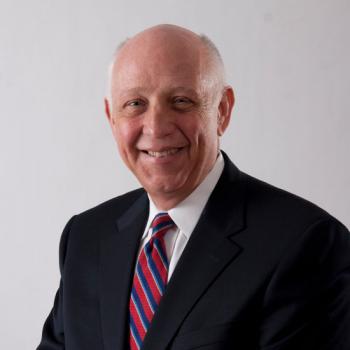 You are invited to engage in an institute that was created as a national forum to help boards, businesses, and academics develop ways to ensure that these terms are congruent, if not synonymous. 
Yes, there are others who think deeply about these issues, but here you will see an institute whose mission is encircled by the nature of a parent institution that is informed by faith in Jesus Christ. Respect for other faiths and traditions is boundless and sincere, but the institute's focus is on Jesus as Teacher, and it is from His values and virtues, as He taught them, that the institute's core values have been derived.
The Dean Institute was founded in 2008 by a generous endowment from Hilton and Sallie Dean. Mr. Dean is a former vice chairman of Ernst & Young LLP and a former board chair of Lipscomb University's Board of Trust. Mrs. Dean is a former professor of accounting and current member of the board of trust. Both are Certified Public Accountants and members of various public and private boards. 
As a member of the board of directors of a multibillion dollar public corporation, I have spent years observing the best practices of good corporate governance as it coexists with pressures of quarterly earnings and the sustaining of cultures of integrity within large, diversified businesses. Learning more about how to do this, teaching others how to do this, creating opportunities to share new ideas and practices…all of these are part of the work of the Institute.
In 2009, the Institute was honored by Ethisphere Magazine, a division of the New York Stock Exchange, as one of the 100 Most Influential in Business Ethics worldwide. That was quite an honor, but it is also a daunting challenge to use that influence to make the world of business better than it has been in recent years. That is our mission. We invite you to be a part.
Turney Stevens
Dean Emeritus, College of Business
Director, Dean Institute
Key Things To Know About Lipscomb's Dean Institute
Sponsors the annual "Business with Purpose Awards" luncheon, an event that each year honors companies and individuals that have distinguished themselves as leaders with high integrity and great social conscience.
Led the formation at Lipscomb University of the nation's first chapter of the Student Centers for the Public Trust, the collegiate affiliate of the National Association of State Boards of Accountancy's Center for the Public Trust. 
Sponsors the popular "Boardroom Briefings" series at Lipscomb, featuring speakers and panels that focus on topics of current interest and concern to boards and board members, both public and private.