Because here, we believe that working for the greater good moves us all forward.
Founded in 2008 with a gift from a former Ernst & Young LLP vice chairman, the Dean Institute focuses on doing good business. Here, corporate directors and officers have the opportunity to converse and collaborate with each other—through lectures, networking events, and workshops—about employing honesty and fairness in the workplace.
In an era of widespread corporate malfeasance, the Dean Institute proposes a different model of leadership. One where character and ethical decision-making define success. One where faith and compassion count more than the bottom line. One where working for the greater good moves all of us forward.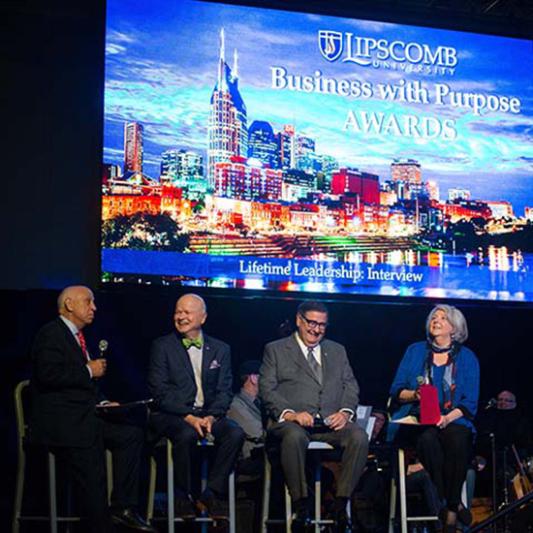 Business with Purpose
For those who exemplify faith and integrity in how they conduct themselves and their businesses, Lipscomb bestows the Hero of Business award. Honorees share their stories with aspiring business students, demonstrating that the only real path to success is by following ethical business practices and God's will.
Learn More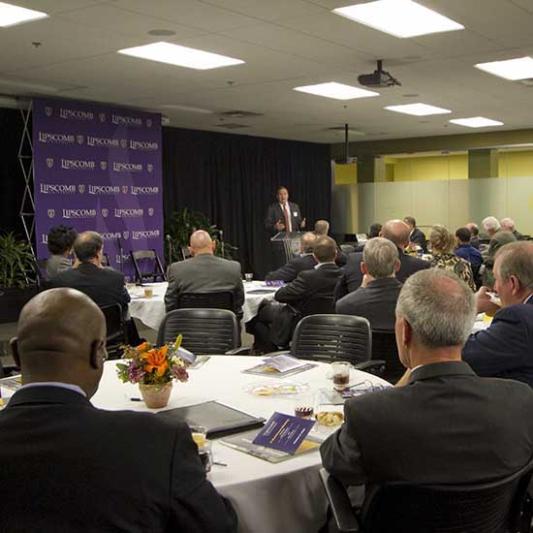 Boardroom Briefings
Boardroom Briefings is presented by the Dean Institute for Corporate Governance & Integrity in partnership with Nashville's major law firms, accounting firms and public companies. It is a unique opportunity for officers and directors of area public companies to come together to discuss emerging best practice issues of immediate concern to boards and to network.
Learn More