Aspire Fellows
Aspire Fellows is a selective cohort program for undergraduate business majors—accounting, finance, management or marketing—for students who want to go beyond the traditional classroom experience.
Accepted students participate in a 10 month, paid internship with focused class sessions and mentoring. Students integrate required coursework, real-world experience and professional development. In addition, students complete a Maymester multi-country global trip in which they will visit businesses and interact with executives. 
The program runs for an academic year (summer, fall, and spring) and is open to rising senior declared business majors. The College of Business receives applications in early spring before the May term in which the student will begin. (See below for admissions requirements, process, and timetable.) Special scholarship funding may be available for participants.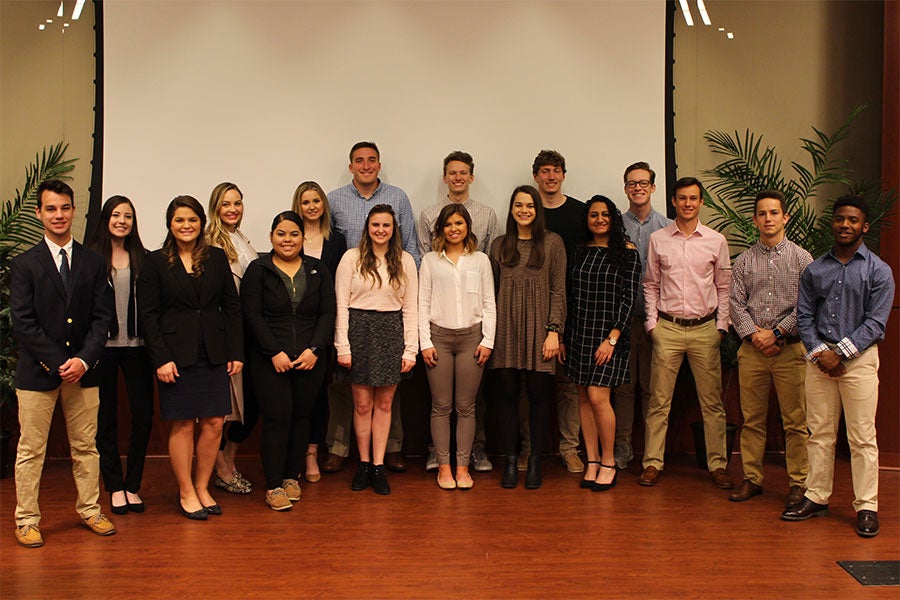 Our student has been a valuable asset to our department and have become an integral part of our work-flow. Additional , her questions challenge our underlying perceptions. — Paul Scalisi, VP Managed Care, Lifepoint