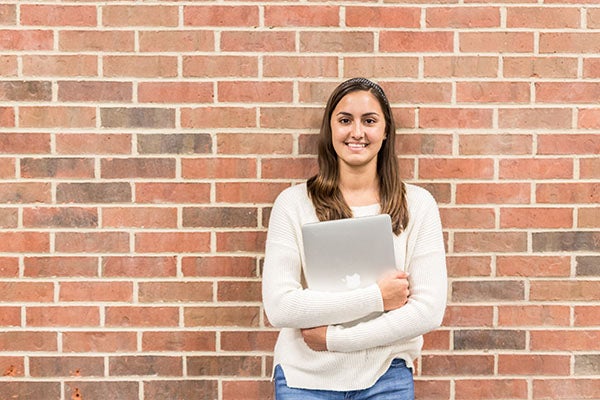 Program Overview
Program Overview
We can help you get on the path to a multifaceted, flourishing dentistry career -- and few professions are more promising. Research studies continue to show that oral health is linked to overall health. This means there is a growing need for competent, compassionate dentists. 
Becoming an effective caretaker of teeth, gums and all of the mouth's other elements will require a strong science foundation. At Lipscomb, pre-dentistry students are  ensured of gaining an integrated study of essential scientific principles: mathematics, biology, chemistry and physics. Even more, because dental schools will expect  you to have had hands-on experiences in the field, we can help you identify relevant networking and clinical opportunities outside of the classroom. You'll also have access to resources such as the Health Professions Advisory Committee (HPAC) scholarship.
With the academic knowledge and relationships built here, you'll be well-equipped to enter dental school and specialize in an area of your choosing. 
Courses
Courses
Our office can assist you in determining which courses you need to satisfy professional school requirements. However, we also recommend that you visit the website of each dental school in which you have an interest in order to become familiar with its specific prerequisites and admission requirements.
Although course requirements can vary from one health professional program to another, the following courses are required by most dental schools:
General Biology: Eight semester hours with labs
General Chemistry: Eight semester hours with labs
Organic Chemistry: Eight semester hours with labs
Physics: Eight hours with lab(s)
Math: Trigonometry; some through Calculus I
English: Six semester hours
One of the following: Three hours of Microbiology, three hours of Histology, eight hours of Human Anatomy & Physiology or four hours of Comparative Anatomy.
Service learning
We provide you the opportunity to enhance your academic understanding by applying what you've learned in class to service projects that benefit our community. Before graduation, you'll participate in at least two SALT (Serving and Learning Together) projects.
Expert faculty, small class sizes
Learn from award-winning, experienced faculty who actually care about you. Our small class sizes allow us to get to know you personally. We lead an approachable community within our respective programs. Our faculty connections are the experts on their subject matter, too.
Job placement
With a top-tier university education on your resume, you'll be in high demand, whether you choose to launch your career or begin graduate school. Most of our programs have a placement rate of at least 90 percent within six months of graduation.
Study Abroad
See the world — whether it's Italy, Austria, Costa Rica, England or another country. Career opportunities will open for you as you sharpen your foreign language skills. Gain the international experience and cross-cultural communication skills you'll need in our global economy.
Our Faculty
No matter what major you choose, we are ready to advise you on your path to becoming a dentist.
Career Paths
Dentists
Dentists diagnose and treat problems with patients' teeth, gums, and related parts of the mouth. They provide advice and instruction on taking care of the teeth and gums and on diet choices that affect oral health.
Dental Hygienists
Dental hygienists clean teeth, examine patients for signs of oral diseases such as gingivitis, and provide other preventive dental care. They also educate patients on ways to improve and maintain good oral health.
Dental Assistants
Dental assistants perform many tasks, ranging from providing patient care and taking x rays to recordkeeping and scheduling appointments. Their duties vary by state and by the dentists' offices where they work.