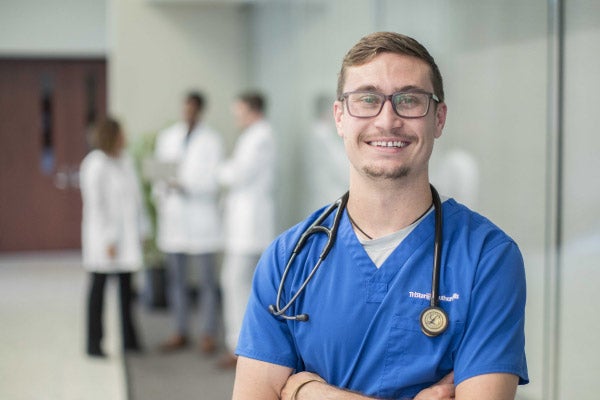 Management in Health Care
Networking
Both our deeply connected faculty and our experiential learning opportunities offer myriad ways for you to form relationships with leaders in the industry. These connections will serve and support you throughout your career.
Nashville
A big city. An even bigger opportunity. We consider Nashville an extension of our classroom, and as a leading city in many industries, that means you'll gain experience and insight you won't find anywhere else.
Flexible Schedule
Our courses are offered at a variety of convenient locations around Nashville or online, at times designed to work with your busy schedule. Our hybrid class model allows you the best of going to school as a working professional.
Bart Liddle

Assistant Professor of Management

Liddle, director of graduate business and assistant professor of management, comes to Lipscomb with two decades of industry experience. He began his career at KPMG and then spent almost 15 years...

Learn More
Career Paths
Administrative Services Managers
Administrative services managers plan, direct, and coordinate supportive services of an organization. Their specific responsibilities vary, but administrative service managers typically maintain facilities and supervise activities that include recordkeeping, mail distribution, and office upkeep.
Medical and Health Services Managers
Medical and health services managers, also called healthcare executives or healthcare administrators, plan, direct, and coordinate medical and health services. They might manage an entire facility, a specific clinical area or department, or a medical practice for a group of physicians. Medical and health services managers must direct changes that conform to changes in healthcare laws, regulations, and technology.
Management Analysts
Management analysts, often called management consultants, propose ways to improve an organization's efficiency. They advise managers on how to make organizations more profitable through reduced costs and increased revenues.