Student Groups
Get involved and join one of these groups — which are led and inspired by students who have unique interests and talents, just like you.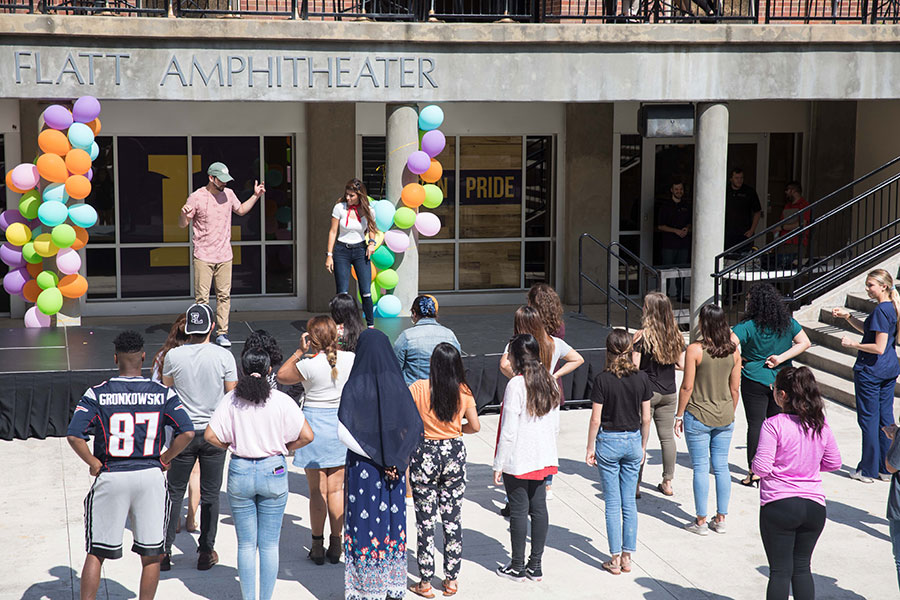 Each student group within the Office of Intercultural Development serves a dual purpose to provide a place for students who are seeking a sense of identity, comfort, or support in a specific cultural group or interested in experiencing and learning about a different culture.
The student groups who help fulfill this purpose are:
Diverse Student Coalition (DSC)
DSC is a group of students who want to help equip Lipscomb in handling its growing diverse student body by planning events and advocating for changes that will make Lipscomb a University that is more welcoming and supportive of its minority students.
Black Student Union (BSU)
Sponsors diversity and culturally engaging activities including Stompfest, Black History Month, and cultural conversations. The BSU promotes, showcases, and invites campus to experience and appreciate the many different aspects of black culture. The BSU accomplishes this through different programs, events, activities, and conversations throughout the year.

W.E.B. Du Bois Intercultural Honor Society (IHS)
IHS is an invitation-only group open to second year students with a 3.3 GPA or higher with service projects and honor cords at graduation.