SEEKING TO EDUCATE HIGH SCHOOL STUDENT MEDIA STAFFS IN TENNESSEE
Tennessee Student Media Contest
The Tennessee Student Media Contest was held at this year's Fall Workshop. Students both in-person and online had the chance to cover Demetria Kalodimos' keynote address. Congratulations to the winners:
First place: Olivia Majors, Harpeth Hall
Second place: Mary Frances Musso, Christ Presbyterian Academy
Third place: Lainey Green, Christ Presbyterian Academy
The winners of the vendor-card door prizes were Eric Aldrich, East Hickman High School; and Conner Grant and Pierce DuRard, Christ Presbyterian Academy. 
2021 Fall Workshops
The Middle Tennessee Fall Workshop returned to Lipscomb University on Monday, Sept. 13. As in years past, the day-long workshop offered sessions that will benefit newspaper, magazine, yearbook and broadcast staffs.
Keynote Speaker
Our keynote speaker will be award-winning journalist Demetria Kalodimos, former anchor of WSMV-TV and current Professional in Residence for the School of Communication at Lipscomb University.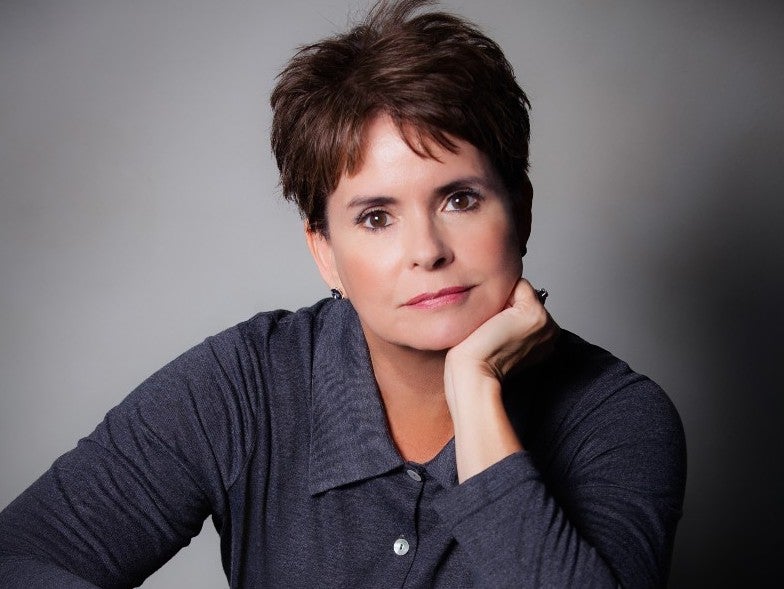 Nashville journalist and former longtime WSMV anchor Demetria Kalodimos will be joining Lipscomb's School of Communication during the incoming school year.
Through her role, Kalodimos is expected to share her experiences and expertise alongside developing "digital media ethics" workshops and programming. In addition, Kalodimos will co-teach a class with Chair Alan Griggs.
"She [Kaladimos] is one of the best journalists I have had the honor and privilege to know," said Griggs in a press release issued by the university. Griggs and Kalodimos worked together at WSMV for 20 years.
Kalodimos has been a trusted and recognized figure in Middle Tennessee media for nearly 40 years, receiving 16 Emmys, three Investigative Reporters and Editors (IRE) National awards, three Edward R. Murrow Awards for investigative reporting and the Gracie from American Women in Radio and Television.
As well as being inducted into the Tennessee Journalism Hall of Fame and the NATAS Silver Circle.
Recently, Kalodimos has produced award-winning documentaries, music videos and other visual content through her company Genuine Human Productions. Her songwriter series, Barnegie Hall, aired nationally on PBS stations across the country.
Tennessee Student Media Contest
In conjunction with the Fall Workshop on Sept. 13, THSPA will again host the Tennessee Student Media Contest this year.
It will be open to students who attend the workshop in-person and to students who watch the livestream. (Schools that wish to register for the livestream can pay a $50 flat fee by Saturday night by clicking on "Register to watch livestream" at the Fall Workshops page. Prizes will be given to the top three winners.
The objective: Write a story based on former WSMV-TV anchor Demetria Kalodimos' 9:25 a.m. (Central) keynote speech. 
Deadlines: 
Students attending in-person will listen to, and take notes from, Kalodimos' keynote at 9:25 a.m. Then, at the first session block (10:20-11 a.m.), they will go to an adjacent room and have approximately 40 minutes to compete their story, either on paper or laptop.
Students viewing the livestream will have until noon Central to view the speech and email their stories to 

thspa@lipscomb.edu

.
Judging criteria: Submitted stories -- with student names and schools removed -- will be graded by three judges based on the following criteria:
_____ Attention-grabbing lead
_____ Colorful details; copy appeals to the readers' interest
_____ Liberal use of direct quotes and anecdotes without stating the obvious
_____ Objective and fair copy
_____ Accuracy
_____ Completeness
_____ Elimination of extraneous material
_____ Few convention errors
_____ Avoidance of passive voice, cliches
_____ Variety of sentence beginnings
2021 Awards Day results
Congratulations to the finalists in this year's student-media contest. You can find the individual-contest winners on our Contests page.
Superlative awards
Administrator of the Year: Roger White, principal, Columbia Central High School
Bonnie Hufford Outstanding Student Media Adviser: Michael Ellson, Christ Presbyterian Academy
H. L. Hall Outstanding Student Journalist: Esha Karam, University School of Nashville
Overall awards
Best Overall Website: The Central Digest, Chattanooga Central High School
Best Overall Newspaper/Newsmagazine: Logos, Harpeth Hall School
Best Overall Yearbook: Lion's Roar, Christ Presbyterian Academy
Mark Madison Best Overall Television Station: WBHS 9, Brentwood High School
Bonnie Hufford, former THSPA director, passes away
We were sorry to learn of the passing of Bonnie Hufford, former THSPA director. But we're glad that she could inspire scholastic journalists from Tennessee one more time last year, at our Fall Workshop.
Bonnie, 66, passed away Friday, October 2, 2020, at the University of Tennessee Medical Center in Knoxville, Tennessee after a long battle with cancer.

Bonnie was born in Sidney, Ohio, on February 5, 1954. She graduated from Sidney High School in 1972. During her high school years, she worked as a reporter for the Sidney Daily News and was an organist at First Christian Church. She went on to receive her bachelor's and master's degrees in education from Bowling Green State University in Ohio. Soon after receiving her degrees she taught at Normandy High in Parma, Ohio from 1976 to 1982. Bonnie joined the University of Tennessee College of Communication's faculty in 1985 and taught there for more than 30 years. She was named the college's Outstanding Faculty member for 1986-1987 and 1994-1995. She received the College's Favorite Professor Award (sponsored by the College of Education) in 1987 and over the years as a journalism instructor she became known as "Bonnie blue pen".

Bonnie worked hard to get students interested in journalism even before they reached college. She served as the director of the Tennessee High School Press Association for 21 years, and received the association's top honor for media advisers, which they named in her honor the "Bonnie L. Hufford Media Adviser of the Year Award".

Bonnie was dedicated to community service not just through her work at the university but also in her volunteer work with the American Cancer Society. She received the St. George National Award from the American Cancer Society in 2013. This award is the society's most prestigious volunteer recognition for outstanding service to the community. She received the Mary Lasker Award from the American Cancer Society in 2014, with only five Hope Awards given to outstanding volunteers in Tennessee that year.

In addition, she received a YWCA Tribute to Women award in 2013 for outstanding public service in journalism and through her volunteer work with the American Cancer Society. Also in 2013, the East Tennessee Society of Professional Journalists named her the Front Page Follies honoree for her contributions to the profession in East Tennessee.
Tennessee Schools Sweep Regional NATAS Awards
Congratulations to the following advisers for their schools' nominations in the week's 17th annual MidSouth Student Production Awards, hosted by our region of the National Academy of Television Arts & Sciences:
Ronnie Adcock, Brentwood High School
Matt Balzer, Independence High School
Brian Bass, Nolensville High School
Michael Ellson, Christ Presbyterian Academy
Terry Flowers, Page High School
David Holt, Oakland High School
Allison Long, Germantown High School
Ashley McKinney, Centennial High School
Patrick Nichols, Summit High School
Barclay Randall, McGavock High School
Jessica Roberts, Arlington High School
Megan Sanchez, Ravenwood High School
Keri Thompson, Franklin High School
Anthony Young, Pearl-Cohn High School
NATAS has 19 regional chapters, and the MidSouth chapter encompasses Tennessee, North Carolina and northern Alabama. 
Tennessee schools swept this year's awards, which were announced on April 18. The entries are judged on the same criteria as the professional Emmy® Awards, with scores for content, creativity and execution. The winners can be found at the 17th annual MidSouth Student Production Awards. View the winners.