Never running on empty
Exercise science alumna known for her ultra running wins and positive life view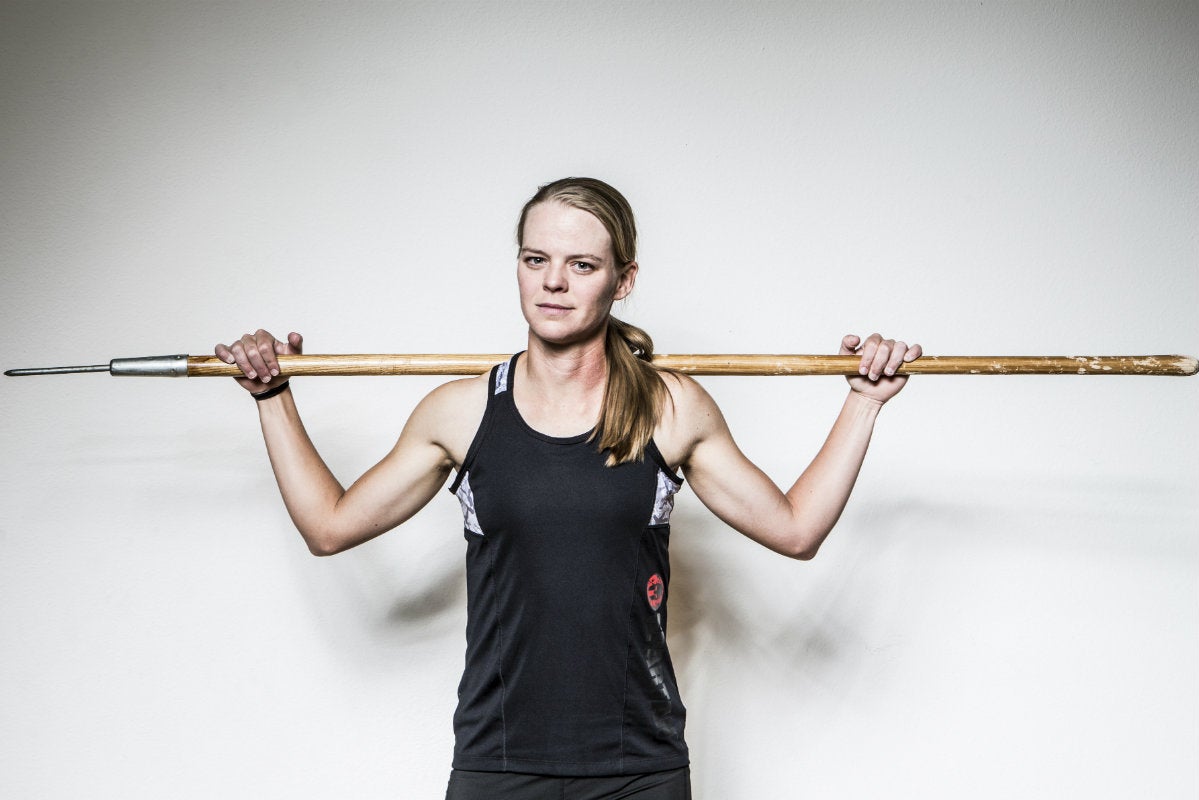 Samantha Wood ('07) has always been running through life. 

She came to Lipscomb University from Texas on a running scholarship; she used running as an anchor while practicing physical therapy in combat zones in Afghanistan; and now she's still running, challenging herself more and more each day with trail runs, ultra runs, obstacle courses and even running with a donkey.

With her bachelor's degree in exercise science from Lipscomb and her doctorate of physical therapy from U.S. Army-Baylor in San Antonio, Wood has built a career in physical therapy. But she's still running, now competing as a biathlon and marathon athlete for the California National Guard.

"Lipscomb was when I first started to see how running could play a role in adult life outside of scholarships and competing," said Wood, who ran track and cross country for coaches Clay Nicks and Karen Robichaud and made the NCAA Atlantic Sun All Conference Team. 

"I saw people older than me who had a passion for running. I saw myself running a marathon one day. It became such a part of my life, that I thought, 'Until I come up with something better, this is what I am doing: Breaking a sweat and watching the sunrise.'"

Wood is now a self-employed physical therapist in private practice in Colorado, but as soon as she leaves the office, apparently she takes off running! Wood ran the Leadville 100-mile trail run in a pair of sandals in 2016. She won third place on the NBC show, "Spartan: Ultimate Team Challenge" with her team, "Commanding Officers." She is considered one of the top female Spartan racers in the world, she said.

In 2018, she won the Leadwoman Challenge, the fastest total time for five races: a trail marathon, a trail 50-mile run, a 100-mile mountain bike ride, a 10-k run and a 100-mile trail run, all within the span of two months. In 2019, she placed as the third female in the Leadville 100-mile trail run. 

"I started running my freshman year of high school. I didn't like it that much at first," said Wood, who grew up in El Campo, Texas, hunting and fishing. She loved nature, so she gave cross country a try, bringing along her Walkman. Her first goal was to jog one mile, no matter how slow she had to go.

By the end of the school year, she competed in the state tournament. "The only thing that kept me doing it was that I didn't want to be a quitter," she said. "That set a good precedent in my life. If I quit everything that is hard, where am I going to be? If you are consistent and you go slow, you start to see what your body is capable of. And then you are hooked."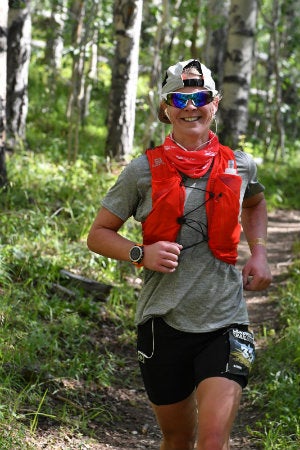 Upon graduation from Lipscomb, Wood spent some time researching her options for a career. She was familiar with military life through her stepfather, a 41-year Army veteran, so when she found out that the Army had a physical therapy school, she began to look at a career in the military more closely.

"I didn't know a whole lot about what it would be like to be an officer, but I knew it would provide many different opportunities then I would get in regular physical therapy school, such as leadership roles," said Wood. 

She found Army-Baylor to be "a completely different vibe," very focused on soldiering and physical therapy, said Wood. The experience was accelerated and very intense, she said. Wood completed clinical training at Fort Campbell in Clarksville, Tennessee, and at an outpatient clinic in San Antonio.

Upon graduation in August 2011, Wood, now a 1st lieutenant, expected to go to work at a hospital in Colorado Springs, but by September she was notified that instead she would be deployed to Afghanistan. By December she was in country, where she would practice until May.

Wood became the therapist for the 2nd brigade, 5th infantry division, which was made up of nearly 5,000 soldiers. With that many potential patients, she had to learn to prioritize and to travel. She travelled by convoy or helicopter to see patients at various sites, bringing all the needed equipment (such as braces) for particular patients with her, as that appointment could be the only day to see them for a while.

"It's very unique. You are flying by the seat of your pants. You don't even have a treatment table. You have to bring it all with you," she said.

While practicing in Afghanistan, Wood spent much of her time helping patients work through injuries. In fact, in many cases she was the first health care provider the patient saw after being injured, so she was familiar with acute situations and has experience reading X-rays, relocating joints, splinting unstable fractures and interacting with the orthopedist.

"You have more autonomy (as a military PT practitioner)," she said. "When I got in country, within a month I was making decisions about who would be transferred to Germany for more care or who would be sent home. That's a big decision because that particular person could be strategically critical to a mission."

And throughout that experience, Wood kept running.

"My base was near Kandahar, and we had a one-mile, rocky loop within the wall that I could run on. I ran that one-mile loop 45 to 50 times a week, because I needed something I could go back to," Wood said. "Running is a ritual that predictably brings me gratitude. A lot of times you feel alone and scared, and to have something predictable that I could go back to was really important to me."
 
Running is a ritual that predictably brings me gratitude. A lot of times you feel alone and scared, and to have something predictable that I could go back to was really important to me. — Samantha Wood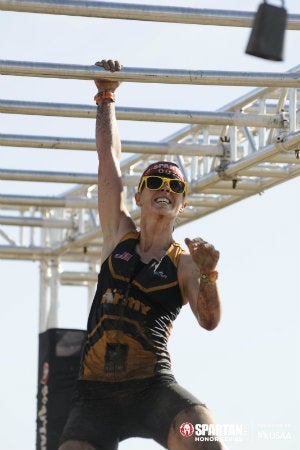 After deployment, Wood returned to Colorado and Army hospitals until 2015, when she transferred to the Army Reserves and joined a unit in Denver. She became a self-employed physical therapist, which left her time to continue to pursue her military career.

She continued to compete for the Army in marathons, cross country, orienteering and obstacle course racing, and she also began expanding her distance running, up to 100 miles.

Then she took a step that followed the advice Army colonels gave her when she first entered PT school, "You should follow your passion. Make sure you're having fun, and it's going to work out." So this past year she followed her passion, transitioning to the California Army National Guard, where she represents the guard as a marathon and biathlon athlete. The move offers her some new opportunities to have a voice in therapeutic treatment and she plans to attend Master Fitness Trainer School. 

"I want to be an expert in how we are training soldiers and come up with plans to do it effectively and safely," she said. 

The fact that Wood doesn't know how to ski has not stopped her from planning to compete in biathlons for the National Guard, and that is typical of her attitude toward life.

"Having a goal that is just a little bit scary, a little bit beyond what I have done before, makes such a difference in how I structure my day," she said. "Our goals are who we become. It's a growth mindset and Lipscomb certainly encouraged that growth mindset in me. It has never left me. I do believe I found that at Lipscomb.

"I'm ready to tackle whatever comes my way! Bring It!"