Lipscomb nursing grad won't let fear hold her back in the new COVID world
Abbey Ward faces a greatly changed health care system without fear, prepared to work in the Vanderbilt emergency room.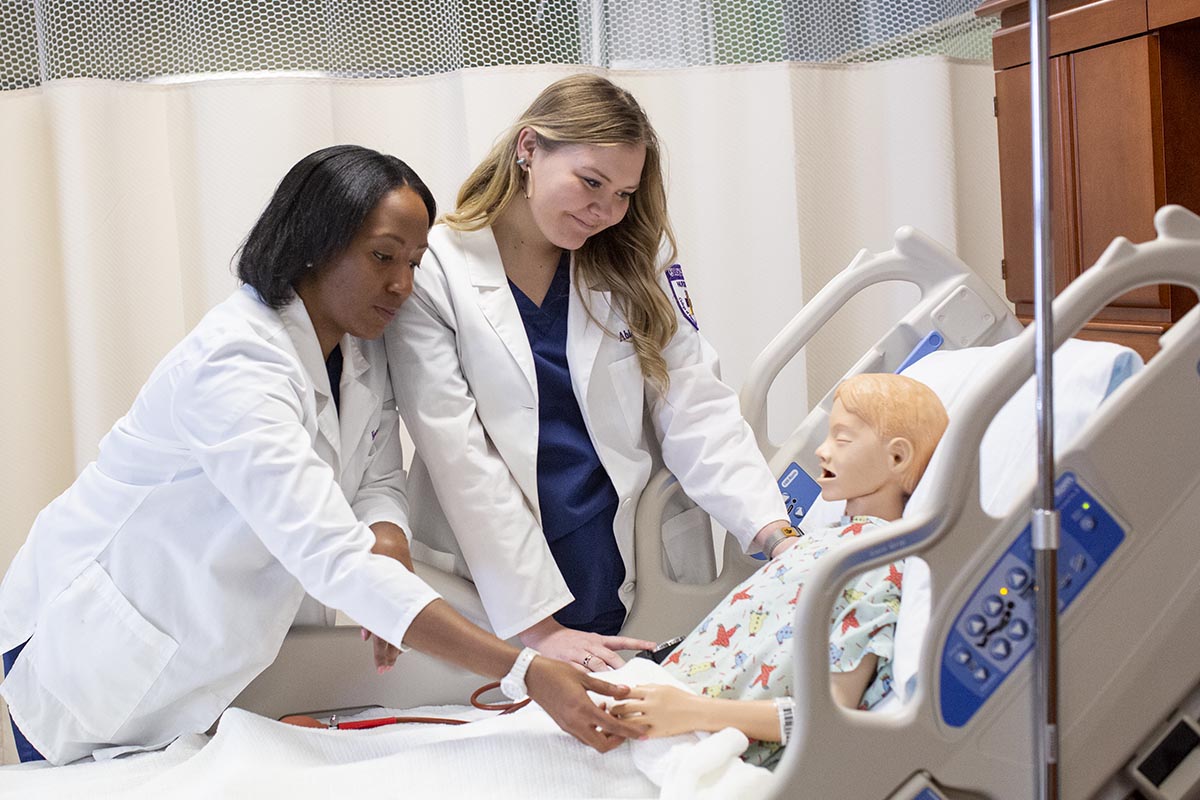 As a high school senior in Proctorville, Ohio, who has always wanted to be a nurse, Lipscomb University and Nashville, a national health care center, was the perfect place to get her degree in nursing, said Abbey Ward, a May 2020 graduate earning her Bachelor of Science in Nursing.
But certainly she didn't foresee that by the time she completed her training, the world would be dealing with a pandemic.

Now her dream job at the Vanderbilt University Medical Center emergency department, which she secured before she even graduated, comes not only with excitement, but a good deal of uncertainty. Ward says she is ready to face it, however, and has not wavered from her path to join the ranks of health care workers.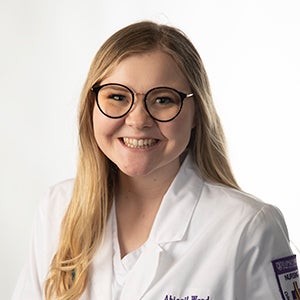 Ward became familiar with life in the Vanderbilt ER through her spring preceptorship, working seven 12-hour shifts from Jan. 13 through Feb. 22 one-on-one with a nurse preceptor at the hospital. During that time, Vanderbilt was already screening patients and visitors for COVID-19 symptoms, although the hospital was not yet seeing emergent cases.
Ward is scheduled to begin working full-time once she is able to take the licensing exam for nurses this summer.
"It's definitely something that none of us in this world would have thought could ever happen," said Ward of the COVID-19 pandemic. During her preceptorship in January and February, the Vanderbilt ER was very busy, with a good deal of trauma patients, she said.
Then in April, based on her conversations with friends at Vanderbilt, the ER drew very few cases except for COVID patients.
"It shows how scared people are," as they won't come into the ER unless it is a severe emergency, Ward said, but she knows she can't let fear overcome her plans for her career.
For me, nothing has changed, this is exactly what I want to be doing. (The pandemic) actually makes me more excited, because I know how much of a difference I will be making. — Abbey Ward, Class of 2020
She feels blessed "to be educated and to know that if you take proper precautions, you can be safe," she said. "I can bring the care and the compassion they need. Compassion and communication are two of my big things."
Ward's preceptorship at Vanderbilt and mission trips she took through the Lipscomb School of Nursing to Ecuador convinced her that the ER and trauma care was the right specialty for her, she said.  She took two of her three mission trips to Ecuador where a part of the service involved caring for children who had been removed from their homes due to neglect and abuse.
"Seeing these kids come from such hardships and trauma showed me that you can get through it and do something greater," she said. The experience inspired her to "to bring calm and peace in times of worry and distress," skills certainly needed during the 2020 pandemic.
"Being there at a time when (patients) just need someone to sit there with them is really important. (COVID) patients don't have anyone with them," Ward said. "To understand they are not only going through a difficult physical time, but it is also a bad emotional and mental time. They are lonely. Leaning on God to pull us all through, knowing where to be and how to provide that care is really important."
We have been prepared enough to know this is what we are going to be doing the rest of our lives. I can't wait to see my horizons expand even more. — Abbey Ward, Class of 2020
"For me, nothing has changed, this is exactly what I want to be doing," Ward said "In the preceptorship, I was excited to go into work every day. I know this is exactly what I was made to do. (The emergence of the pandemic) actually makes me more excited, because I know how much of a difference I will be making and how people are relying on us."
Ward said her family is cautiously optimistic about her new career in the midst of a pandemic. "They are proud of me for going into a field that is so important and special, knowing the impact I am going to be making," she said.
Despite the unforeseen circumstances, "I think Lipscomb did a great job of preparing us," said Ward, citing the resources in the Nursing and Health Sciences Center, the accessible faculty and the top-quality clinical experiences available in Nashville facilities as advantages.
"The clinical experiences (at Lipscomb) provided everything I needed to go into the real world and be a nurse," said Ward. "We have been prepared enough to know this is what we are going to be doing the rest of our lives. I can't wait to see my horizons expand even more."