Lipscomb lifer searches for 'more of the story' in her own campus lab
Crouch's inquisitive nature was crafted almost entirely by Lipscomb teachers, professors and mentors.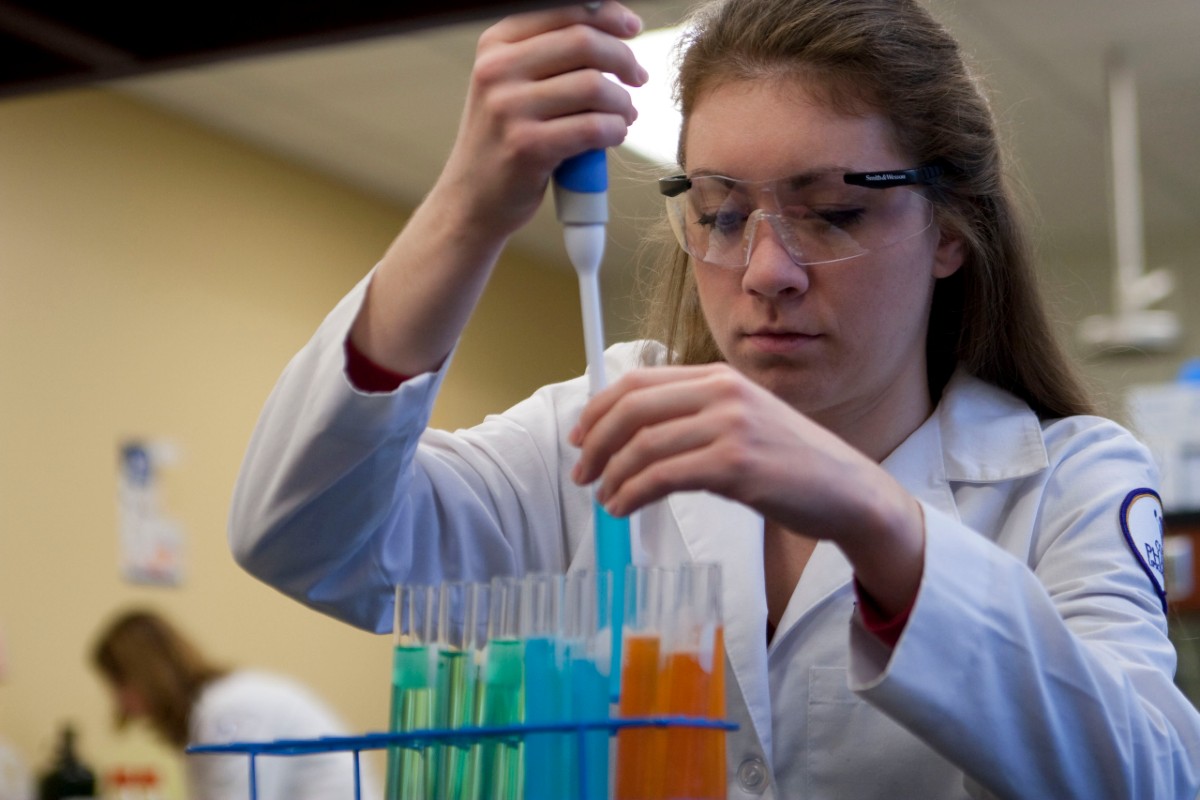 Rachel Crouch ('08, Pharm.D. '12) always wants to know more of the story.
"Research gives me the opportunity to analyze questions I have and try to figure out the rest of the story," said Crouch, assistant professor of pharmaceutical sciences at Lipscomb since November 2017.
In fall 2018, Crouch set up her own lab in Lipscomb's research center to turn her curiosity toward an enzyme called aldehyde oxidase. She wants to understand more about this enzyme's role in metabolizing certain drugs, as this information could improve success rates in the discovery and development of new drugs. How the body processes a drug has a big influence on how effective the drug can be at treating illness, she said.
"Some of the drugs I am working with made it all the way into clinical trials, and at that stage they realized that the drugs were being metabolized in the body so fast that they would not have time to take effect. As a result, the drugs failed out of clinical trials," she said. "By that time, a lot of money and time had gone into developing these drugs. So that's an example of why pharmacokinetics (her area of study, which includes drug metabolism) is so important."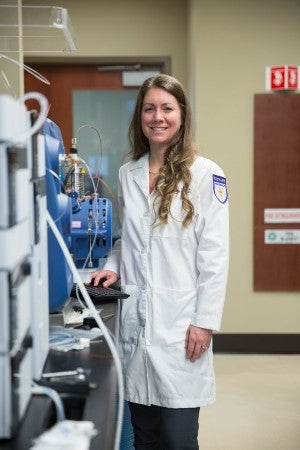 Crouch's inquisitive nature was crafted almost entirely by Lipscomb teachers, professors and mentors. She attended Lipscomb Academy and Lipscomb University, where her first interest in research was piqued by participating in a research project by chemistry Chair Kent Clinger.
Then she entered Lipscomb's Pharm.D. program and nurtured her desire to answer questions by becoming one of the first students in Lipscomb's Summer Research Program. Brand new at that time, the program was part of an overall goal to establish a pathway program allowing Lipscomb Pharm.D. students to smoothly transition to Vanderbilt University to earn a Ph.D. in pharmacology. Crouch become the first Lipscomb student to follow that path.
As part of the summer program, she worked in a Lipscomb lab one summer and in a Vanderbilt lab the next summer, and was able to cut about a year off her Ph.D. study time at Vanderbilt thanks to the partnership. Her study of pharmacokinetics began in her fourth year of pharmacy school when she rotated in a research lab at Vanderbilt for one of her Advanced Pharmacy Practice Experiences.
Crouch has been published in the journals Drug Metabolism and Disposition, and Xenobiotica. As a grad student she presented her research at a conference on Microsomes and Drug Oxidation in Germany and was invited to a Gordon Research Conference on Drug Metabolism in New Hampshire.