Freshman gave silver performance at Paralympics
Liza Corso overcame obstacles and is still in awe of her silver medal experience at the 2020 Paralympic Games in Tokyo, Japan.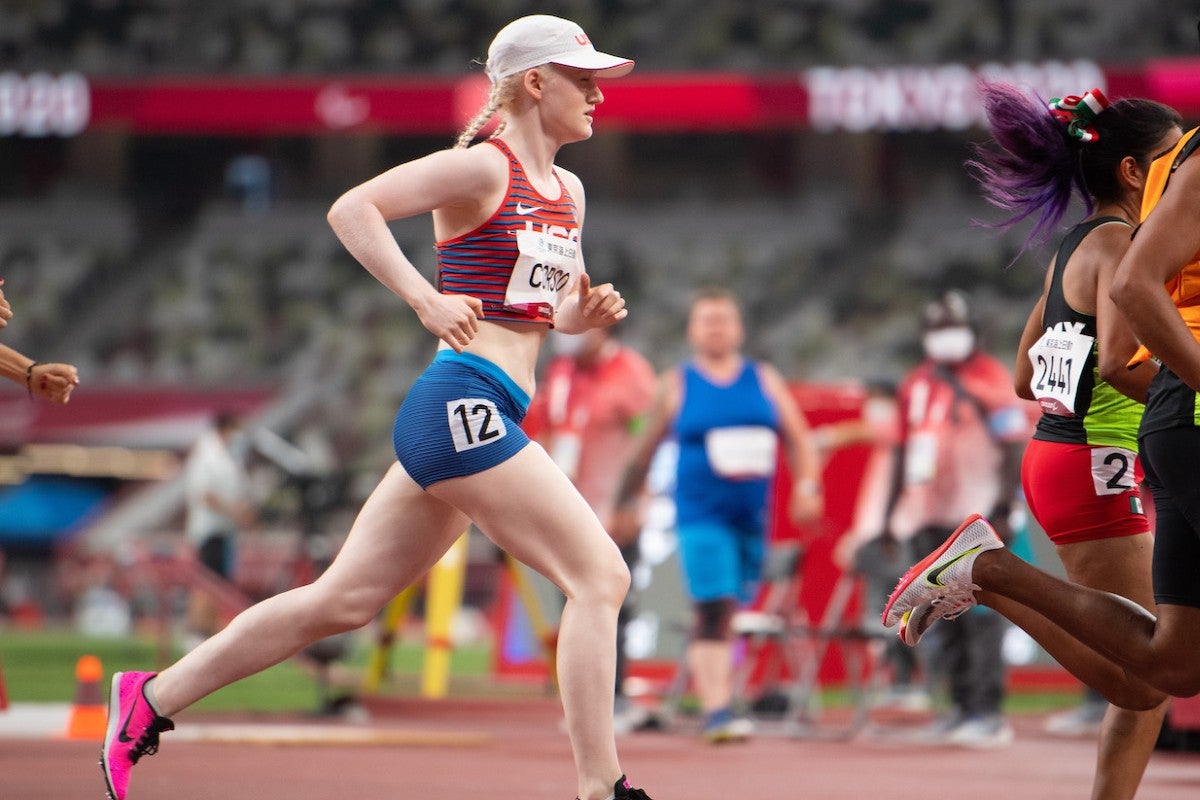 Lipscomb University's student news service Lumination reported on incoming freshman Liza Corso's journey to the 2020 Paralympics games, held in summer 2021, and her silver-winning performance. Check out these two stories written by Lipscomb student Danny Kotula in August and September 2021.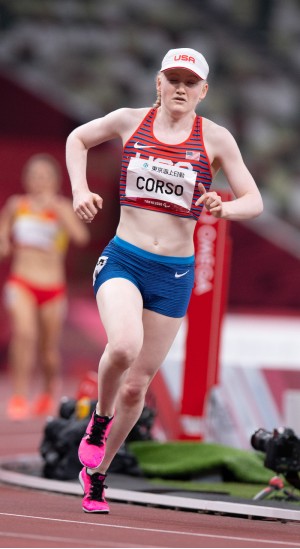 Corso talks about overcoming obstacles ahead of Paralympic Games
Liza Corso, an incoming freshman this fall, will compete against some of the best runners on the planet in Tokyo, Japan at the Paralympics while her classmates at Lipscomb are starting their school year. Her race will mark the first time a Bison has competed in either an Olympic or Paralympic event.
Corso is one of the six fastest 1500-meter runners in her Paralympic class. When Corso finally hits the track in the Paralympic Games on Saturday, she will have every reason to feel proud of herself.
Despite all of her achievements and the impressive pinnacle she will reach this weekend, Corso is set on a goal that has nothing to do with success. Corso said she wishes that her struggle with vision impairment will be an encouragement to others.
"I hope that I am able to inspire others through my running journey," Corso said. "I want others to know that even if you are facing an obstacle, with hard work and dedication you can overcome it."
A native of Newmarket, New Hampshire, Corso also has felt immense support from her home base.
"I have felt a lot of support from not just my family but also people that I have never met," Corso said. "Everyone back home has been very supportive and excited.  All of the support and energy helps motivate me to put my best self out there on the track, and I couldn't be where I am without all the people who have helped me along the way."
Corso qualifies for the Paralympics in the T13 classification, the least impaired class of three categories for vision impairments in track and field events (known as athletics in the Games). Born with a chronic genetic disorder called albinism, Corso's eyesight was affected by her disease from birth.
"I have had albinism my whole life, so I don't know what running is like without it," said Corso.
"As for any runner, every workout is full of physical and mental challenges. Even with these challenges, I enjoy seeing how far I can push myself to accomplish my goals."
As for her status as the first Lipscomb representative at the Paralympics, Corso says she's excited to be a Bison even though she hasn't even officially competed for the Bisons.
"I am so honored to be able to represent Lipscomb at the Paralympics and I am so proud to be a Bison!" Corso said. "I have already experienced so much love and support from the Lipscomb community, and I am very excited to attend this fall."
And of all the accolades and impressive moments that have led her to Tokyo, it's her perseverance that Corso admits is what makes her most proud of her running career at this young age.
Corso said, "I think the thing that makes me most proud as I look back at my running journey is my ability to put the challenges aside and do what I love. I have never let my low vision get in the way of me accomplishing my goals."

Corso in 'disbelief' after Paralympics silver
After a whirlwind of a summer ended on a Paralympic podium in Japan, freshman distance runner Liza Corso is only now giving herself time to reflect.
"When I crossed the finish line and realized I came in second with a time that was 13 seconds better than my personal best, I was in a little bit of disbelief," Corso said in an email conversation.
Corso, diagnosed with albinism that makes her legally blind, finished second in the T13-class women's 1500-meter final race in Tokyo on Aug. 28 after being ranked eighth in the field.
"Once I had time for it to really sink in, I was just filled with joy and gratitude that God gave me the ability to not only run in the final but also get the silver medal," Corso said.
As a freshman in college, Corso was one of the youngest to compete in track and field at this year's Paralympics in any event. She said her expectations were modest and that the result really did come as a surprise.
"I was definitely not expecting to medal at my first Paralympic Games!" said the Newmarket, New Hampshire, native. "I had thoughts about how amazing it would be to medal, but I wasn't focusing on it because I just wanted to have a good race."
In an email with Lumination before her race, she said her overarching goal was to inspire others rather than to secure a result. After her performance, she feels she's been able to do both.
"This race taught me to never count yourself out and that God has greater things in store for you than you could ever imagine!" Corso said. "I hope that through this race more people will be inspired by my story and know that they can overcome any obstacle that comes in their way."
She's not satisfied with the impact she's already made, though; at the ripe age of 17, she's already looking to the future and hoping to help others like her reach their goals as well.
"I think the next step for inspiring others for me is to get more kids involved in running and especially those with low vision," Corso said.
Now that she has returned from Tokyo, Corso joins the Lipscomb cross country team as a distance runner for the fall 2021 season. Her first race with the team comes on Sept. 17 when the Bisons travel to the North Alabama Showcase in Huntsville.