December graduate Ruby Aguilar empowered to impact education system
Fifth 2020 Pionero Scholar graduate has already impacted Nashville's schools through advocacy and attitude.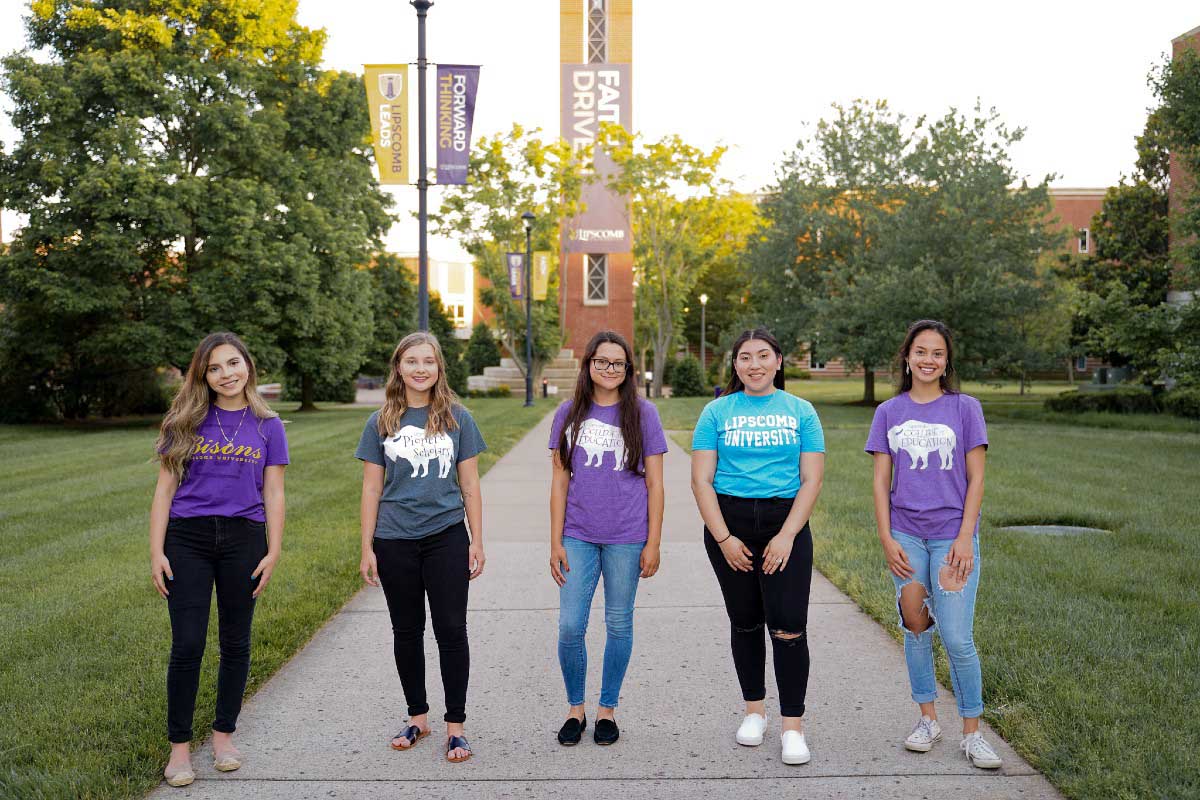 Ruby Aguilar, a Lipscomb December 2020 graduate born to Salvadorian immigrant parents, is graduating from Lipscomb University truly empowered.
Not only is she the fifth member of Lipscomb's inaugural 2020 cohort of Pionero Scholars, a scholarship program to recruit Nashville students who reflect the diversity of Nashville to go into the teaching field, but she was also selected as a student leader in the Education Trust's EmpowerED project, which advocates for equitable education for historically-underserved students across the state.
Aguilar, a graduate of Nashville's Glencliff High School, is a first generation college graduate who is committed to bridging the culture gap in Nashville's schools not only by teaching but also as an outspoken advocate for "grow your own" programs to encourage more Black and Hispanic students to become teachers.
As part of the EmpowerEd project, Aguilar wrote a blog about her experience in the Pionero program; she was a panelist and co-moderator for a series of Ed Trust's student panel discussions about the student experience under Covid; and she participated in leadership and advocacy workshops, learning from Tennessee and national leaders. She also worked with Nashville Public Television on a video on the topic of diversity in education during Covid for their Next Door Neighbors series.
And all that on top of earning a degree to teach high school English even while dealing with serious family health issues. On Saturday, Dec. 19, her hard work and commitment will come to fruition as her name is called at Lipscomb's virtual graduation ceremony. After earning her final student teacher hours this fall at Overton High School, she hopes to find an interim position in Nashville schools for the spring before nabbing a full-time position.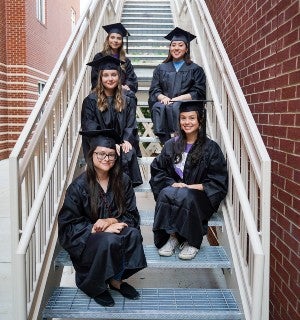 Aguilar discovered her calling in teaching a little later than other Pionero Scholars at Lipscomb. She came to the university to study biology in pre-medicine. But after one year she knew a change was in order.
"When I worked one-on-one with a student in my practicum and she had a language barrier, it made me think about my childhood, when I was also in ELL at one point. I realized there are not many teachers with that same background, and it made me realize this is what I am passionate about—a love for students and sharing with them diverse literature and my love for reading."
She most wants to pass on to students her love of reading and writing. "Growing up I would have my parents buy me notebooks and I would write essays about life or little notes to my future self," she said. She remembers bringing home loads of books from the library and trading book reports with her sister.
Her parents, who both had only grade school educations and grew up in poverty, dreamed that their children would achieve an education beyond their own. "My parents made sure that at home we spoke Spanish and learned about the food, culture and music of El Salvador," said Aguilar. 
The truth is that a career in education is valuable, and as a woman of color going into the teaching profession, I am valuable, too. — Ruby Aguilar ('20)
When her future students think of Ms. Aguilar, she wants them to remember someone "who didn't try to push her own opinions on them but instead helped them to develop their own opinions and go out of their way to make a presence in the world.
"I want my students to have more knowledge of the world around them from the literature we study in class, but to also to start understanding what contributions they bring to the world," she said.
Aguilar's experience as a Pionero Scholar, a program established in 2015 by a private grant with the intent to recruit Nashville students to go into teaching and hopefully end up working in the school system where they grew up, has helped he not only to obtain a profession but has also helped her grow as a person, she said.
Designed as a local pipeline to address Nashville's shortage of diverse teachers who teach in classrooms filled with large numbers of diverse students, the program has proven not just successful in training new diverse teachers, but it has become a genuine lifeline and crucially valuable to its graduates.
The program provides a $10,000 per year scholarship and opportunities for its cohort of students to meets outside of class to discuss professional development and life skills topics to prepare them for their future as pioneers in an urban school environment.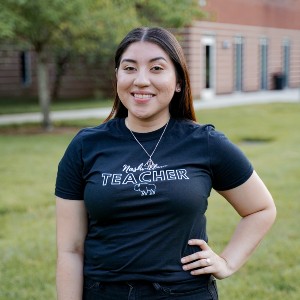 "That (career in an urban school) is what most of us are aiming for," Aguilar said of the Pionero Scholars. "(Laura) Delgado, (Lipscomb's director of increasing teacher diversity), helps us figure out who we are as people and who we are as teachers. How our ethnic background makes us who we are and how we can advocate for ourselves as teachers."
"We set academic and personal goals for ourselves, such as what specific things we can do for our health or how to get out of our comfort zones, which sometimes might be getting involved with other Lipscomb communities.
Talking about those non-academic things has really helped me," said Aguilar. 
In her blog for the EdTrust website, Aguilar summed up how her years at Lipscomb and the Pionero program have impacted herself and the Nashville community: "The truth is that a career in education is valuable, and as a woman of color going into the teaching profession, I am valuable, too."