Alumnus Scott Guthrie will serve as physician-in-residence in the College of Liberal Arts & Sciences
Guthrie's first engagement was this summer when a Lipscomb Ward Research Fellow was selected for the global health trip he led in India.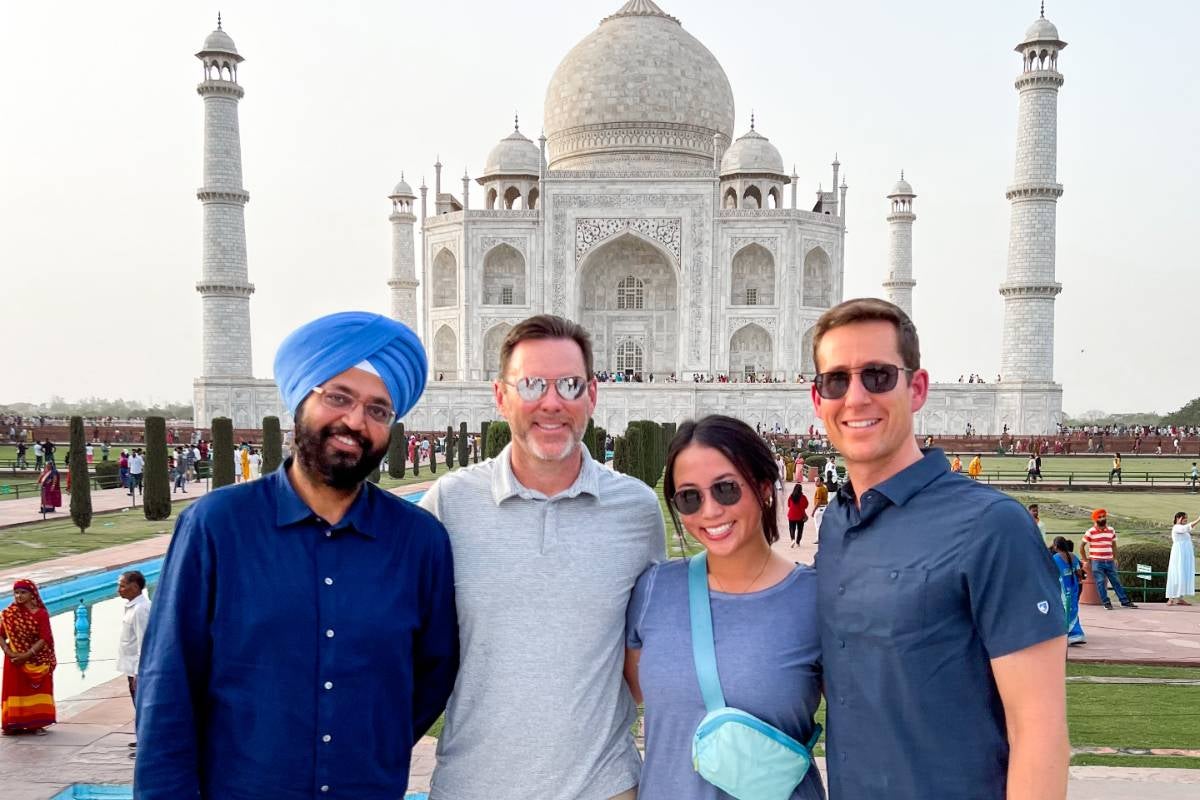 Dr. Scott Guthrie (B.A. '95), Vanderbilt University associate professor of pediatrics and neonatal medicine specialist, will serve as a physician-in-residence in the College of Liberal Arts & Sciences this fall.
Guthrie began his involvement with Lipscomb students this summer when Ward Research Fellow Kaylee Wu, a biology major from Oregon, was selected to accompany him on a global health trip to India.
Guthrie led the trip that included neonatologists Ryan McAdams and Harpreet Singh from the University of Wisconsin. The goal of the trip was to train physicians at five hospitals in India to use a new technique for treating respiratory distress syndrome in premature infants as part of a clinical trial.
That new technique will be the topic of Guthrie's Nov. 9 presentation on campus, "Administration of Surfactant to Neonates: Optimizing Non-Invasive Ventilation Through the Delivery of Surfactant by Laryngeal or Supraglottic Airway." He will also be available earlier that day to speak one-on-one with students.
As clinical research assistant, Wu accompanied the doctors to take notes and over the coming months will analyze videos of each procedure using the new technique to assess the patient's pain level.
"I learned so much from the brightest doctors," said Wu of her global health trip. "In addition to the clinical research, I observed the collaboration process and learned the nuances of adjusting to cultural differences in a professional setting. I learned how to participate in global health meetings and how to talk to doctors from other countries.
"We worked long, hard days but still found time for learning about the culture of the area by experiencing it."
Wu is one of four J.S. Ward Scholars this year. Lipscomb's most prestigious science award, J.S. Ward Scholarships are awarded annually to students planning on pursuing a health science career. Scholars are selected through faculty nominations and a rigorous application process based on academic merit and overall involvement in the Lipscomb community.
On Guthrie's encouragement, Wu is planning to present at Lipscomb's 12th Annual Student Scholars Symposium on April 13, 2023.
Guthrie is an associate professor of pediatrics at Vanderbilt University and is based at the Jackson-Vanderbilt Regional Affiliated NICU. His global health work focuses on healthcare provider education and training in low- and middle-income countries to improve neonatal care and perinatal mortality.