Vice provost's expertise in research ethics proves relevant in pandemic
Demand for Quincy Byrdsong's expertise in the infamous Tuskegee study and the evolution of research ethics has increased in the midst of Covid-19.
Janel Shoun-Smith | 615.966.7078 |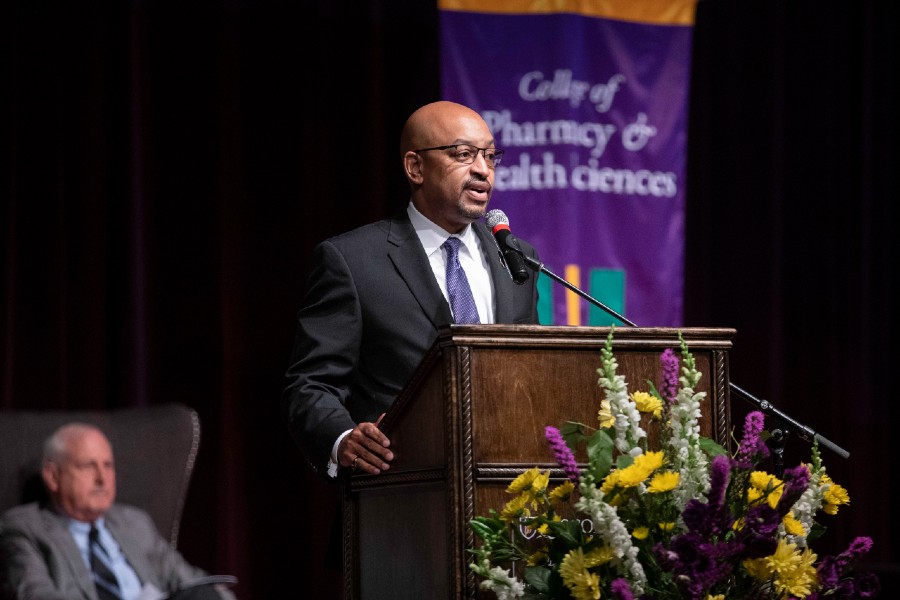 As the Covid-19 pandemic hit in 2020, Quincy Byrdsong, Lipscomb's vice provost of health affairs, was in a unique position to observe and make sense of the research and advancements used to treat the new virus and to develop and disseminate a vaccine.
While earning his Ed.D. from Tennessee State University, the Nashville native completed his dissertation on the Tuskegee syphilis study, a 40-year-long study infamously known as an abusive and unethical biomedical research endeavor. His studies at that time helped inform his career, first as a biology and chemistry teacher, and later in various administrative roles over science and research programs at higher education institutions and health companies.
In 2020-21 as the current president of the international Society of Clinical Research Associates (SOCRA) and a board member for the Association for the Accreditation of Human Research Protection (AAHRPP) (the only accrediting body in the world for human research protection programs), he has a front-row seat for how his scientific colleagues are addressing ethical research issues today in the time of a deadly pandemic.
"The development and roll-out of the COVID-19 vaccine has been the most rapid and responsive action in history to a devastating pandemic.  However, the COVID-19 vaccine has been the most challenging episode in history from a medical ethics standpoint due to the inconsistent and conflicting information surrounding its place in public health," said Byrdsong, whose reputation as a thought leader in research ethics is growing.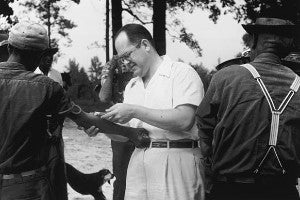 Since the start of the pandemic, Byrdsong has received increased attention from the academic community, who have been inviting him to speak at various organizations and academic conferences, such as the Conference of Public Responsibility in Medicine and Research and a meeting of the Health Care Compliance Association. He chaired a session at Lipscomb's own Christian Scholars' Conference on the effects of the Covid pandemic on health care today.
He has also received invitations to submit works for scholarly journals and others have been referring to his writings. Especially of interest to academia has been an August 2020 piece in the SOCRA Source Journal of Clinical Research Excellence that argues the 1979 Belmont Report's ethical provisions for research involving human subjects (developed in the wake of the Tuskegee syphilis study) should be updated for today's societal beliefs, Byrdsong said.
"Ethical issues in society during 1979 are markedly different from the ethical issues of 2021. The concepts of respect for persons, beneficence and justice continue to be important but, a more timely and relevant look at research ethics is necessary in light of the unprecedented nature of COVID-19." he said.
As part of his thought leadership on ethical research, he is often asked to share his expertise on the history and lessons learned through the Tuskegee study, which was designed to observe the long-term effects of untreated syphilis on the African American male. In such talks he points out how that milestone in the history of research has impacted how research is regulated and carried out and how ethical standards are enforced today.
"The lessons learned from the Study of Untreated Syphilis in the Negro Male regarding the importance of both the trust and information environments of our society should be fully incorporated in how media and public health communications about COVID-19 and its associated treatments and vaccines are handled," he said. 
In his role at Lipscomb, Byrdsong oversees the university's health science programs, provides vision for the institution's growth in these areas and engages more collaboratively with other health care entities in the community.