Umphrey, Bond collaboration 'Meanest Man' hits theaters, Amazon
Don Umphrey ('69) doesn't give up easily. And he knows the satisfaction that comes with a dream becoming a reality after years of perseverance and hard work.
Kim Chaudoin |
But that hasn't always been the narrative of his life. He also knows first-hand what it's like to find himself face down and to give up on a dream … and the healing power of redemption.
Umphrey's road to redemption began in 1967 when he came to Lipscomb University after being kicked out of Eastern Michigan University due to low grades resulting from alcohol abuse. More than a half-century later, Umphrey is realizing a dream that has been decades in the making — and that has brought him redemption and the sense of accomplishment that comes with accomplishing a significant goal.
This summer, he realized his dream as his screenplay-turned-movie, "The Meanest Man In Texas," hit theatres and is now available on DVD and to stream through Amazon Prime. 
The screenplay, co-written with Justin Ward, is based on the book Umphrey wrote in 1984 about convicted murderer Clyde Thompson. The Meanest Man in Texas book was first published by Thomas Nelson Publishers, in Nashville. It went out of print three years later, but was revived by Quarry Press, in Dallas, in 2001. It is still in print today and used by prison ministries across the country. A full time writer since 2008, Umphrey has penned 11 books. But the desire to tell Thompson's story through film still tugged at him.
"This story has all of the elements people want to see in a movie — and it has a good message," said Umphrey. "I just knew that it could make an impact on others if shared in this format."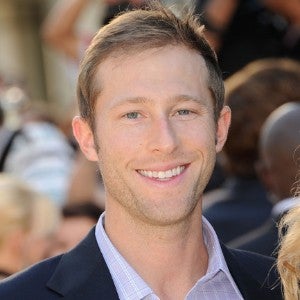 Then one day in 2012, Umphrey was reading the Lipscomb University alumni magazine and noticed an article about actor Casey Bond ('09), former Bison baseball player drafted by the San Francisco Giants, who had just completed filming "Moneyball" with Brad Pitt.
"I wrote to Casey and told him this story," he said. "He was interested in helping bring this dream to a reality."
Bond caught Umphrey's passion. His production company, Higher Purpose Entertainment, developed the project and on June 13, 2016, production began.
"The title of the story alone caught my attention, and then to see Don's passion to tell this story without sugar coating anything was a breath of fresh air which I was more than happy to pursue along side a fellow Lipscomb alum," said Bond, who recently finished filming "Greyhound" featuring Tom Hanks set for release in 2020.   
"We told this story in its true light and didn't hold back the reality of what Clyde went through.  We weren't sure how the faith audience in general would receive it, even being a story that is filled with the message of redemption, but our will to tell the truth paid off seeing awards like Best Picture at the International Christian Film Festival which was amazing."
Bond believes the story of redemption has resonated with audiences. 
"This is a story of redemption first and foremost," he said. "It speaks to the faith audience, and really, anyone that has been through or is going through something difficult and needs to see there is light at the end of the rough journey."
Since its premiere at the 2017 Nashville Film Festival, the movie has won numerous awards at film festivals, including Best Picture at the International Christian Film Festival. At last year's American Movie Awards "Meanest Man" took home Best First-Time Director honors for the work of Justin Ward, Higher Purpose Entertainment and Ohana Productions and Mateus Ward, who portrayed Thompson in the film, won Best Actor honors. 
This past spring, the film hit theaters in Texas, California, North Carolina, Tennessee and Oklahoma among others.  
Learn more about The Meanest Man in Texas.