Tim Johnson tells origin of 'Volunteer State' moniker in new book
Cate Zenzen |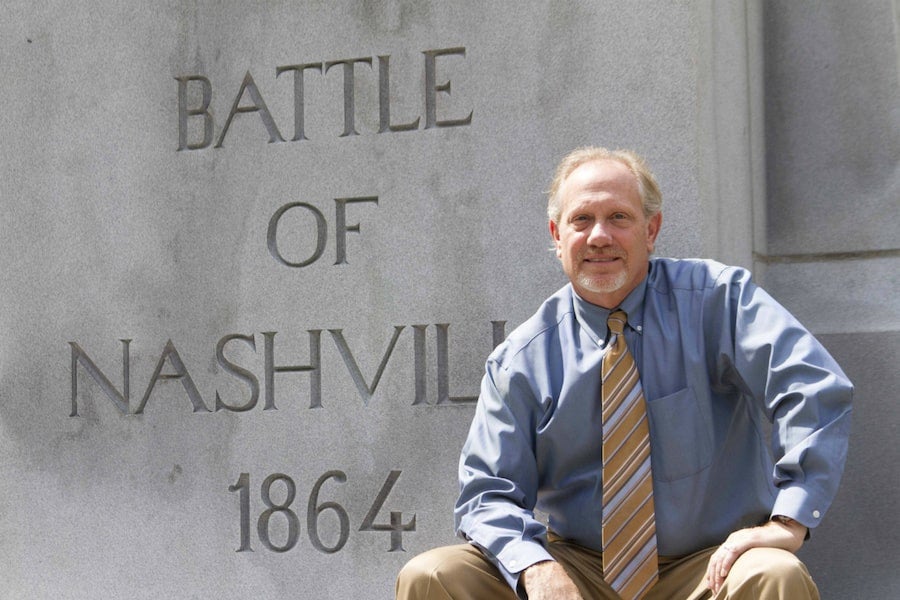 Fueled by his passion for history, Timothy D. Johnson has just released his seventh book, "For Duty and Honor." His fourth in regards to the Mexican-American War, Johnson's newest book focuses exclusively on the role of Tennesseans in the conflict, and the brave soldiers who earned the state the nickname, "the Volunteer State." 
A professor of history and university research professor at Lipscomb University, Johnson considers writing to be just another aspect of his job.
"When I finished my Ph.D. and started my teaching career it was just a given that writing and publishing would be expected of me," said Johnson. "That is how historians contribute to their field of study and I had some excellent professors who are examples and mentors."
One such professor is nationally-known Civil War historian, James Lee McDonough, a former history professor of Lipscomb University. As a student of McDonough, Johnson began his career with a focus on the Civil War.
"My very first major research project was my doctoral dissertation which then became my first book, a biography on a 19th Century Army General Winfield Scott," said Johnson.
Scott's 53-year military career started in the War of 1812 and ended in the Civil War, leading Johnson to extensively study these conflicts as well as the Mexican-American War.
"I became so fascinated with the Mexican-American War that it led to a second book on the topic, and then a third book on the topic and there you go," said Johnson who is now considered one of the leading authorities on the Mexican-American War. 
Unlike his previous publications, "For Duty and Honor" covers a smaller slice of the conflict's history and focuses wholly on the role of Tennessee.
"It was no small role because the president at the time, James K. Polk, was a Tennessean," said Johnson. "Tennessee's role in the war involves presidential politics in addition to the more than 5,000 Tennesseans who fought in Mexico."
In regards to his writing process, Johnson said 80 percent of his time is spent on research and 20 percent on writing. After 30 years of exploring one time period, Johnson encourages hopeful authors to choose a topic that they are passionate about.
"You need to love your topic or you'll never be able to stick with it. Understand that it's going to be a long project so be patient and be vigilant, keep plugging away and you'll get there eventually," said Johnson who, as a professor, brings this encouragement into his classroom.
"I've always believed that, as a historian, research and teaching compliment each other," said Johnson. "I've been able to uncover interesting stories that I relate to my students in the classroom that enhance the story of history a little bit more."
Johnson admits that not all of history is incredibly fascinating, but through years of research he has found compelling information to share with his readers and students.
"When you dig into aspects of history, you begin to see connections and you learn things about the past that are relevant to the present," said Johnson. "You'll never get to those little gems unless you do the digging."
"For Duty and Honor" is available for preorder on the University of Tennessee Press website.