Technology veteran Brett Hinson appointed vice president of technology
Kim Chaudoin |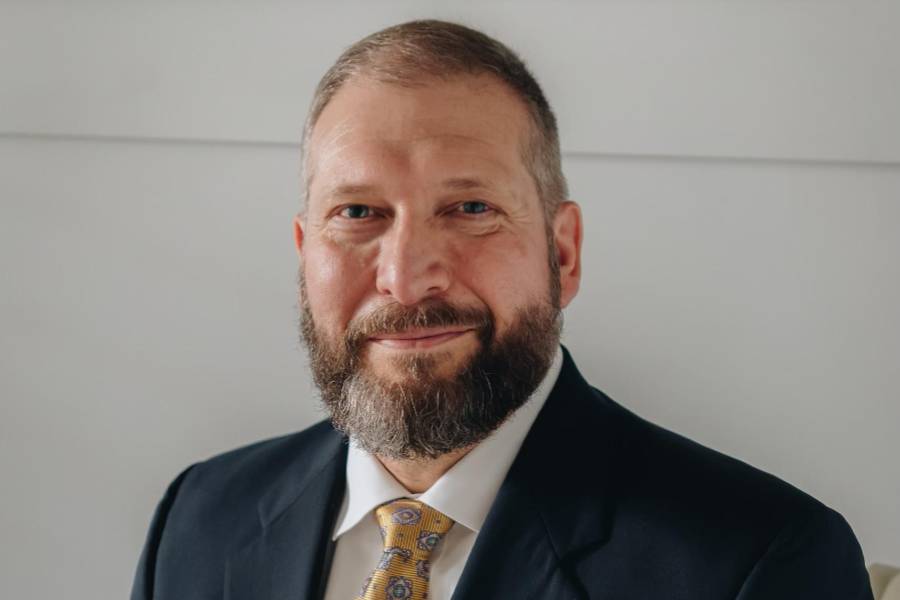 Yes, Thomas Wolfe, you can go home again. 
Just ask Brett Hinson, a 1987 Lipscomb University computer science and mathematics graduate. Hinson, vice president of IT project & solution services at AmWINS Group, in Charlotte, North Carolina, returns "home" to Lipscomb April 1 as the institution's new vice president of technology. 
With more than 25 years of technology experience in both application development, management and infrastructure management, Hinson has served in various leadership roles in the financial services and banking industries. 
 
"Brett brings a unique perspective to this role with his diverse experience in various aspects of the technology field," says Jeffrey A. Baughn, senior vice president of finance and technology. "His variety of experiences in all aspects of technology gives Brett the ability to quickly understand the unique challenges of higher education and to develop innovative solutions. Technology infrastructure is the backbone of any organization, and I look forward to Brett's leadership and innovation in this critical aspect of our institution's long-term success."
 
Prior to his work with AmWINS Group, Hinson was global delivery manager-financial services at TEKSystems, served in various leadership roles including risk technology management for more than a decade at Bank of America, was named senior vice president for process improvement at Comdata and was an application development manager at First American National Bank for 10 years.  
Hinson said he looks forward to returning to his alma mater in this capacity.
 
"This is a really neat opportunity to play a role in creating a lot of stability in the technology environment at a time that is so crucial. The ability to have an impact on students will also be a very meaningful aspect of this work," says Hinson. "This is the right time and the right role to return to Lipscomb University. It's special to me to return to the institution where it all started with my studies in computer science, and now I get to come home to finish out my career in a place that has had such an impact on my life."
While a student at Lipscomb, Hinson worked in the computer center, the very area that he will return to lead. 
"I probably pestered them more than helped them," he recalls with a smile.
A native of Waverly, Tennessee, Hinson was president of the social club Delta Chi and was an RA in High Rise Residence Hall for two years. He met his wife, the former Kristin Hagar, at the freshman mixer. Their daughter, Rachel (Hinson) Welch, graduated from Lipscomb with a psychology degree and their son, Peyton, is a current Lipscomb student majoring in computer science. 
Hinson says coming into this new role he is ready for the challenges that lie ahead.
"There is much work to be done, and I am excited to get started. There is a good vision for this work here and I'm ready to execute on that vision," he says. "Listening is also a priority to me. I want to listen to those who use our technology and determine what challenges there are, to talk through solutions and come up with a plan to address the issues."
"There's a real strength in serving other people," he continues. "Part of that strength comes in how you approach them and how you actually execute that because servant leadership is not about telling people what to do. It's about being willing to walk alongside people and rolling up your sleeves and going to work."