Students take learning on the road to National Civil Rights Museum
Learning opportunities extend far beyond the traditional walls of the classroom at Lipscomb. Over fall break, the Office of Intercultural Development took students to Memphis to learn more about the Civil Rights Movement
Cate Zenzen |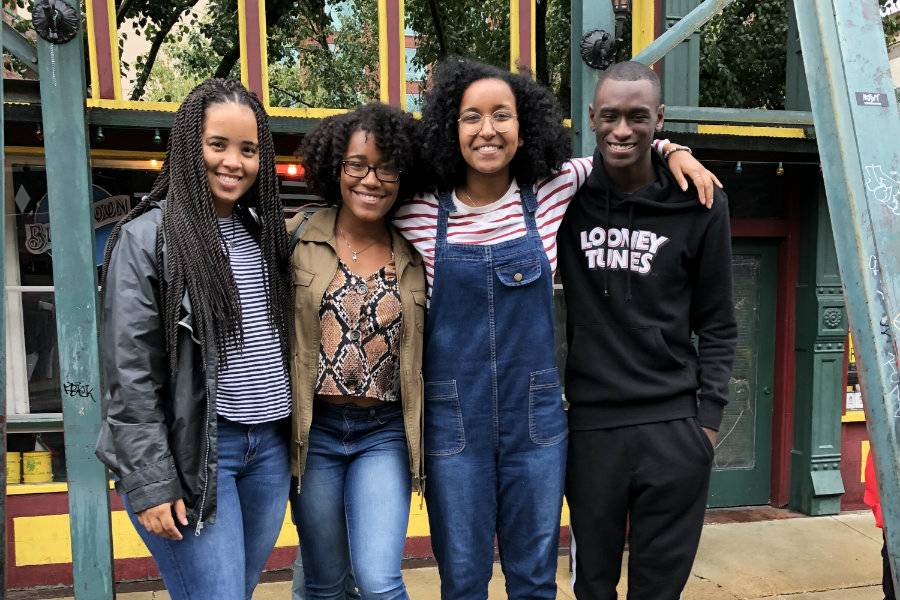 The Office of Intercultural Development at Lipscomb University encourages students to talk about the difficult topics that continue to shape humanity. On Oct 11, while the university was on fall break, 38 students participated in a field trip to the National Civil Rights Museum in Memphis. While the excursion was meant to be a day of community and fun, the content of the museum presented important information for reflection and encouragement. 
"We try and engage our students, not just through activities on campus, and help them understand the way we support them is meant to go beyond Lipscomb," said Juan Reveles, OID program and outreach coordinator.
In Memphis, the group first stopped at historic Beale Street to eat lunch and explore before heading to the museum. Located at the former Lorraine Motel, where Dr. Martin Luther King Jr. was assassinated, the museum is preserved to look exactly as it did in 1968. A wreath on the balcony signifies where King stood.
The museum itself presents a timeline that covers significant topics such as slavery, Jim Crow laws and significant events and milestones in the Civil Rights Movement. The interactive exhibits led students to reflect on the impact these long-ago events had on the present day. Reveles could tell the students were particularly engaged when they viewed King's hotel room. With so much history fresh in their minds, the experience was very somber and emotional. 
Afua Mensah, an information technology management major from Nashville, thought the day was too short to cover all of the information. She enjoyed viewing each exhibit with her peers and reflecting on the challenges that were overcome by historical figures. Her favorite part was seeing the actual bus on which Rosa Parks was famously arrested.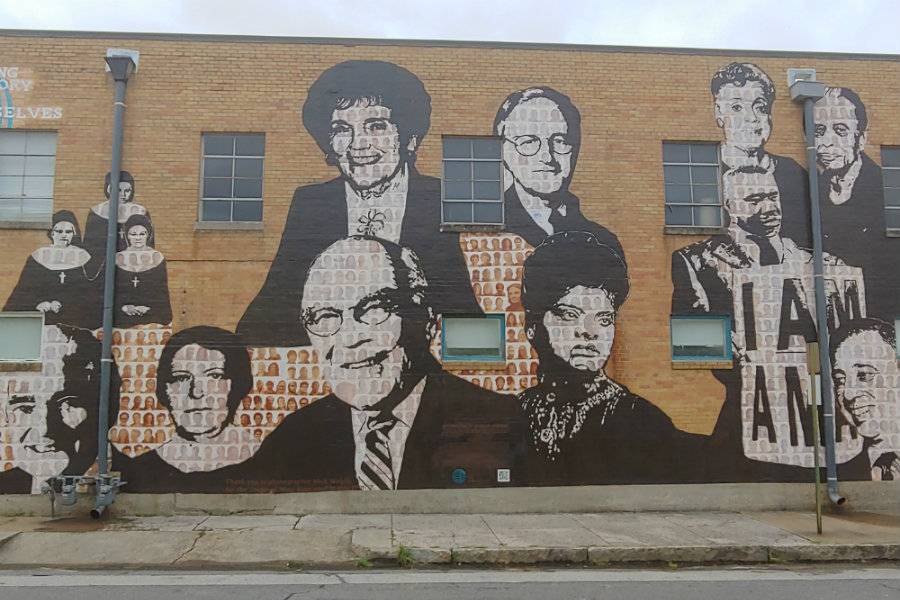 "I really wanted a good visual experience. In school I learned about black history, but I think the museum gave me that overall, almost immersive experience of what the Civil Rights Movement looked like back then," said Mensah. 
Afterwards, the group reflected on their day over some famous Memphis barbecue. Mensah shared her new perspective on the influential figures in the Civil Rights Movement left her with a sense of gratitude. 
"At the end I just felt thankful. If it wasn't for these people I wouldn't get to experience all of this," said Mensah. "As a student, it's really important for me to know what led us to have integrated schools and basic rights."
The OID works to plan events and trips that engage students in civic leadership, including a visit to the Birmingham Civil Rights Institute in Alabama last fall. Reveles said these opportunities open up conversations and encourage students to think about the diversity of the world and the problems that still need to be solved.
"It's really important for our students to see that the Civil Rights Movement is not over, it just looks different. We're not trying to necessarily change their minds in any way, but it is important for the students to be engaged and to find ways, especially with the creative minds we have on campus, to come up with solutions for us to be better neighbors and stewards of this earth," said Reveles. 
Learn more about the Office of Intercultural Development and the programs and services it offers. Visit www.lipscomb.edu/student-life/office-intercultural-development. 
Read more coverage: Students travel to Memphis for a look back in time at the National Civil Rights Museum