Spring 2020 commencement plans announced, summer courses to remain online
Many colleges and universities across the nation are adjusting spring and summer schedules in response to the COVID-19 pandemic.
Kim Chaudoin |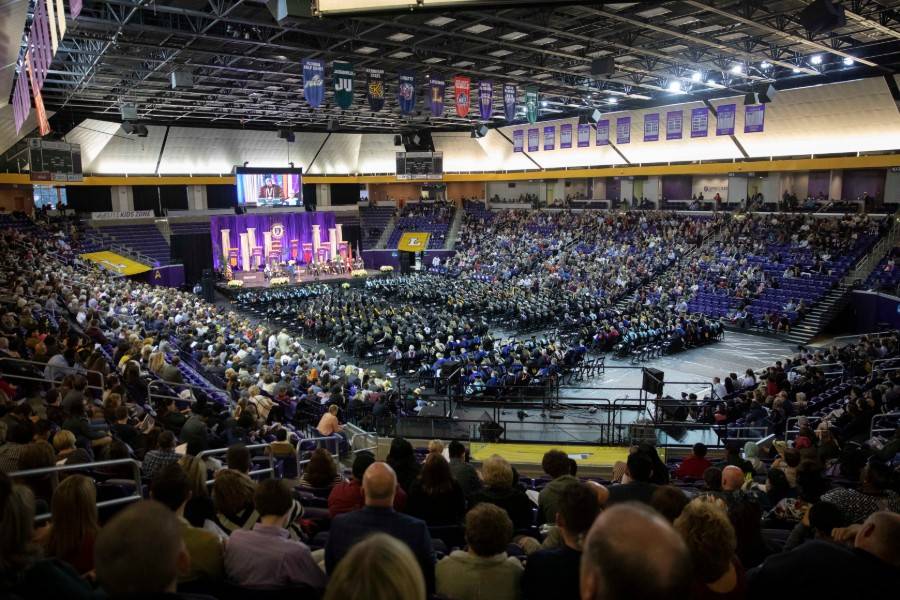 As Lipscomb University students "returned" to school this week following an extended spring break due to the impact of the COVID-19 pandemic, Lipscomb University officials have announced plans for spring commencement and summer term courses. 
In March, the university announced that classes would be offered online or in other forms of remote instruction for the remainder of the semester following the extended spring break. Classes resumed March 30. Lipscomb provost W. Craig Bledsoe announced today that Maymester and summer term classes will also be conducted in a remote format as no on-campus classes will be offered.  
In addition, Lipscomb University officials have announced spring commencement plans. The traditional on-campus graduation ceremony had originally been scheduled for May 2. It was postponed in response to the COVID-19 outbreak.
"We know these last few weeks have been a time of uncertainty for our students as they approach the completion of their academic degree requirements and that they have looked forward to celebrating with their classmates, family and friends at May commencement," said Bledsoe. "We recognize how important this moment is to our graduates and their families — and it's very important to us as well as we look forward to celebrating our graduates each year. We have been hard at work making plans to honor and recognize the May 2020 class in a way that is meaningful to them."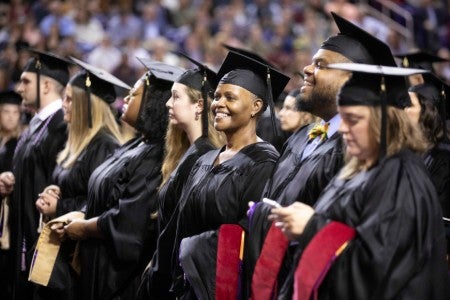 The plans for celebrating the May and August 2020 classes are as follows:
Virtual Baccalaureate. This is a special tradition that is a moment of worship the day before commencement. This will take place on Friday, May 1.  
College and department celebrations. Students are very connected to their colleges and programs, said Bledsoe, and many of the colleges and departments traditionally hold dinners, pinnings and other celebrations for their graduates. Because they cannot be together in person, each college and department will plan a virtual celebration for their graduates. This will be a time for students and faculty to celebrate all that they have achieved together.
Conferring of degrees. Degrees will be officially conferred as planned on May 2. Many students have jobs and graduate school plans following graduation and Bledsoe said he knows it is very important for students to have their degrees. Students will be mailed their diplomas along with a special graduation packet in May. 
August graduates. As is typical in any given year, students finishing their studies can elect to participate in the May commencement exercises, since there is no August ceremony. August graduates are invited to participate in the December commencement exercises. For those successfully completing degree requirements this summer, their degrees will be conferred on the official conferral date of Aug. 1. Their diploma and a special graduation packet will be mailed to these graduates in August following that conferral date.
December 19, 2020
Commencement. May graduates are invited to participate in the December on-campus ceremony complete with cap and gown and a celebration for students and their families. Students will walk across the stage to be recognized for their academic achievements. "We know that many of our graduates will have moved on to jobs, graduate school and life in locations across the nation but we hope that they will make plans to return to campus to be a part of this very special day," said Bledsoe. 
Commencement is traditionally held at Lipscomb in May and December in the university's Allen Arena. 
"Commencement is one of our most cherished traditions as twice a year we celebrate the academic accomplishments of our students and look forward to the new beginnings that this ceremony symbolizes," he said. "During this very unusual time that is affecting our nation, nearly every college and university across the country has been faced with the decision to delay or make alternative plans for spring commencement. These decisions are not easy, and they are not made lightly. We appreciate everyone's patience as we navigate this unusual time together."
 
— Photos by Kristi Jones