Spark's CEO Connect executive leadership program for business leaders begins fourth year
Kim Chaudoin |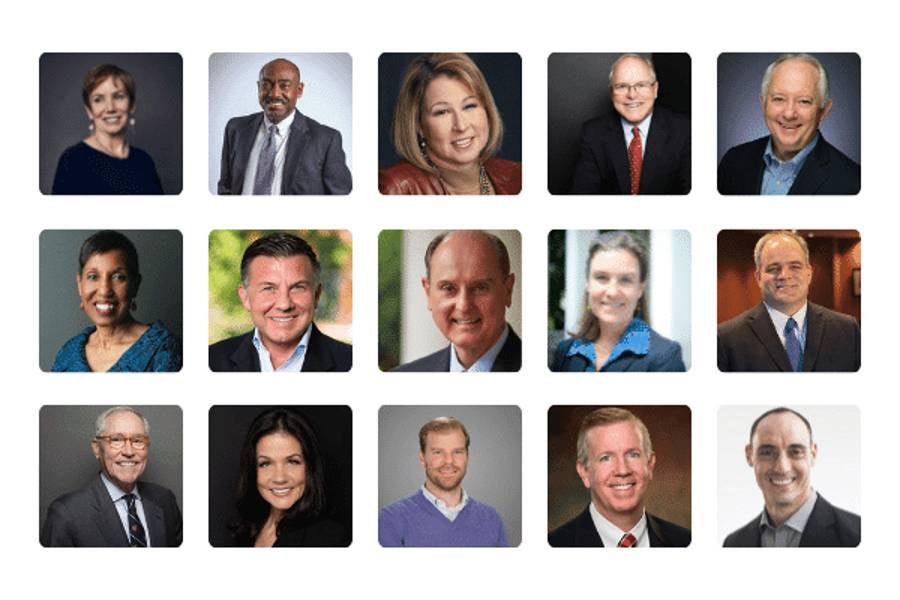 When someone rises to the role of president or CEO they may be very skilled professionally but may not have experience leading an organization.
One of the core offerings of Spark, Lipscomb's idea center, is the creation of leadership development programs to help transform leaders by engaging them in innovative and quality learning programs. To help prepare business executives for future leadership opportunities, Spark launched CEO Connect in 2017. 
CEO Connect is designed to connect business leaders with Nashville's top executives in a highly relational and powerful leadership learning experience. Designed for busy professionals, the curriculum focuses on essential executive leadership competencies and includes interactive sessions. 
"We know that the most powerful learning comes through relationships and insight," said Deborah Watts, executive director of Spark. "CEO Connect offers the unique opportunity for leaders to network with and to be taught and mentored by Nashville's top CEOs. Not only will they have the opportunity to build relationships with these leaders, they will also have an opportunity to learn from their wisdom and good leadership approaches." 
Sessions are taught by some of Nashville's most successful CEOs. This year's faculty includes Michael Burcham, formerly of Narus Health and Nashville Entrepreneur Center; Sherry Deuschmann, BrainTrust; Zach Gemingnani, Juice Analytics; Andrew McGarrity, Bright Trip; Ronald Roberts, Finn Partners/DVL Seigenthaler; Sharon Roberson, YWCA of Nashville of Middle Tennessee; Ron Samuels, formerly of Avenue Bank; Greg Sandford, formerly of Tractor Supply Company; Ralph Schultz, Nashville Area Chamber of Commerce; Becky Sharpe, Collegiate Sports Data; Patricia Shea, Women Presidents' Organization and Givful; Sarah Trahern, Country Music Foundation; Clark Vitulli, Music City CEOs; and Jeff Whitehorn, Hospital Corporation of America.  
The 2022 session will begin in January in its two Spark facilities located in downtown Nashville and in Cool Springs. One cohort will meet in each location with sessions running simultaneously. The seven-month program runs through August and each cohort is limited to 30 leaders. Participants apply or are nominated and are admitted into the program by a selection committee. Each session includes a half-day meeting from 1-5 p.m. and after-hours networking. Program tuition is $4,500 per person and includes all materials, meals, parking and any administrative fees throughout the program. Applications and nominations for the program's 2022 cohorts are now being accepted. Click here for more information. 
Goals of the program include participants to building a network of CEOs, gaining valuable experience engaging and communicating with high-level executives; synthesizing their understanding of the practice of leadership; reflecting on their own leadership challenges at work relative to competencies and skills of the program; and increasing self-awareness and intentionality of their careers through exposure to CEO career stories, values, and lessons learned.