Smith's Party Fowl is a hot hit with Lay's potato chips
Lipscomb alumnus Austin Smith is helping share unique Nashville flavor with potato chip lovers.
Rhonda Minton | Office of Advancement |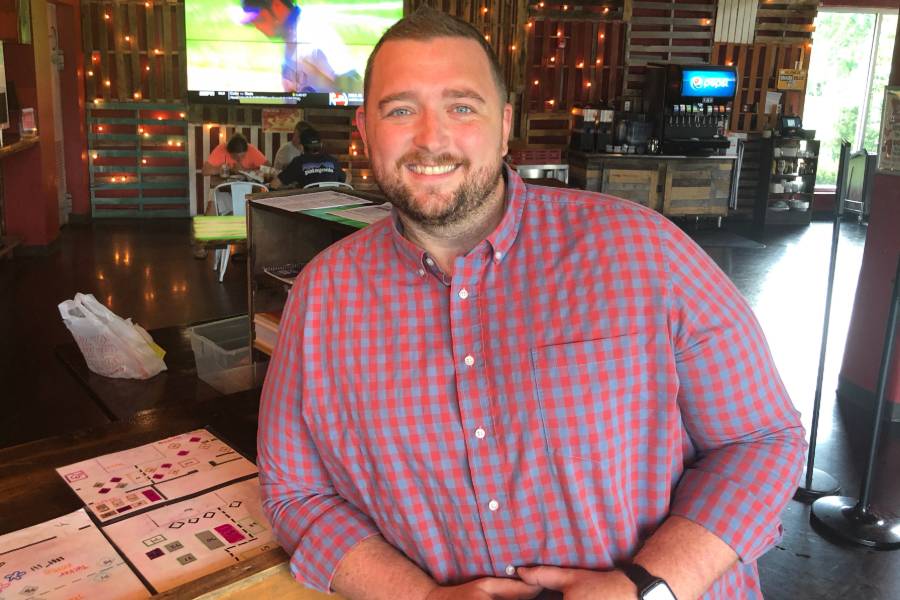 As a kid who snacked on Lay's Potato Chips during family picnics, Austin Smith ('06), Hermitage, Tennessee, resident and founder of restaurant chain Party Fowl, never dreamed he would one day have his own potato chip flavor. 
However, Frito-Lay recently released a Nashville Hot Chicken flavor as one of  five regional flavors in a limited-edition, "flavor icons" campaign. 
"Lay's Potato Chips were a staple in our house when I was growing up. It's crazy, unbelievable to sit here and see this happening. The whole experience has been fascinating, fun and quite humbling," Smith said, referencing the year-long process that resulted in the hot chicken flavor inspired by Party Fowl. 
The recognition comes with a $25,000 donation from Lay's that will be used to help Party Fowl establish an employee emergency fund to help staff recovering from the March tornadoes, the COVID-19 pandemic and future needs as well. Party Fowl was selected as a "flavor icon" through its partnership with PepsiCo, the parent company of Frito-Lay.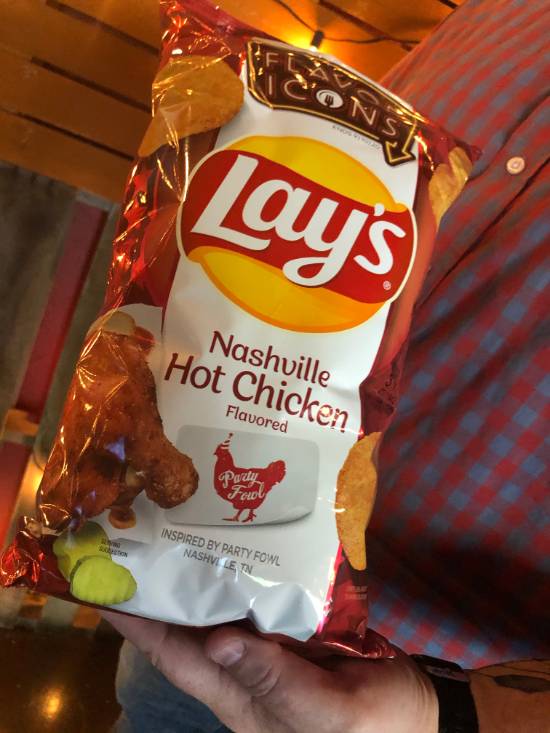 "Lay's had asked the drink company to name three popular Nashville hot chicken restaurants," he said. "Our Pepsi distributor said 'Party Fowl, Party Fowl and Party Fowl.'" 
Smith and his executive chef were soon on their way to meet with Lay's representatives at the company's test kitchen in Dallas, Texas.
"We cooked hot chicken for them using our recipe, and they worked their magic behind the scenes. A few tweaks were made to the chip recipe, and then they had it," Smith said. 
Smith gives a nod to the famous Prince's Hot Chicken, the legendary establishment that gave rise to Nashville Hot Chicken.
"We all know who started hot chicken, and we wouldn't be here today if it wasn't for the Prince family. If it wasn't for Prince's, Nashville hot chicken would not be the special draw that it is today," Smith said. 
"What makes Party Fowl stand apart from others is that we showcase hot chicken in a variety of ways, one of which includes serving it in a full-service restaurant and bar all under one roof," he said. "We're honored that this special recognition from Lay's celebrates Nashville hot chicken as a whole."
Smith and business partner Nick Jacobson launched Party Fowl in 2014 with its downtown Nashville location at 8th Avenue in the Gulch. Today, Party Fowl has expanded in Middle Tennessee to locations in Cool Springs, Murfreesboro and Donelson.
"We soon will open a location in Nashville International Airport, and we also have some other exciting additions coming up in the near future," Smith said.
Smith credits his experience at Lipscomb for helping him realize that success takes determination and focus.
"I had always done just enough to get by. Even during my school days at Ezell Harding, my report cards would say 'can't stay focused; talks too much'," he said. "I had a tough time my first year at Lipscomb; it put me through the ringer. I lost my scholarship after my first year, and that got my attention. I knew I had to get serious and develop a new level of respect, focus and determination."
Smith said he worked two and three different jobs, one of which was a server at The Cooker in Green Hills, to help pay his way through the university.
"I was determined to get my degree, and I am so grateful to those who helped me make it through," he said.  
After receiving a degree in political science, Smith worked on campaigns for former Tennessee Gov. Phil Bredesen and as a campaign director for Van Hillary's run for U.S. Senate. He finally embraced the fact that the legislative arena was not his calling.
"Someone told me that once you get the restaurant industry in your blood, you'll return to it," he said. "And that person was right." 
Smith worked for 360 Bistro in Belle Meade before moving on to manage nearly 130 accounts for Athens Distributing. The distributing company role enabled him to peek behind the industry curtain and add to his front-of-house experience gained as a server. The position helped round out his knowledge of the restaurant business and direct his focus to opening his own restaurant. A business plan was created, and before long, he and Jacobson launched Party Fowl. Even the restaurant name has a Lipscomb connection—it was the name of his college softball team.
"While in college, a group of us played softball in the Nashville Sports Leagues," the avid softball player said. "One day I said, 'You know, this would make a great name for a chicken joint.'"
Smith lives in Hermitage with his wife Amanda, and their children Harper Anne, Ellie Kate and Gary Wayne II. He and the guys from who lived on Sewell Hall's third floor at Lipscomb remain friends.
"Nine of us still get together for a 'man weekend' where we go fishing, camping, hiking and such," Smith said. "We also have a Christmas party every year with our wives. At last count, I think we have 23 kids between all of us. Those guys are my best friends to this day."