Senior selected for prestigious summer fellowship at UNC
Eden Melles attended the Moore Fellowship, designed to bring more underrepresented groups into academia

Cate Zenzen |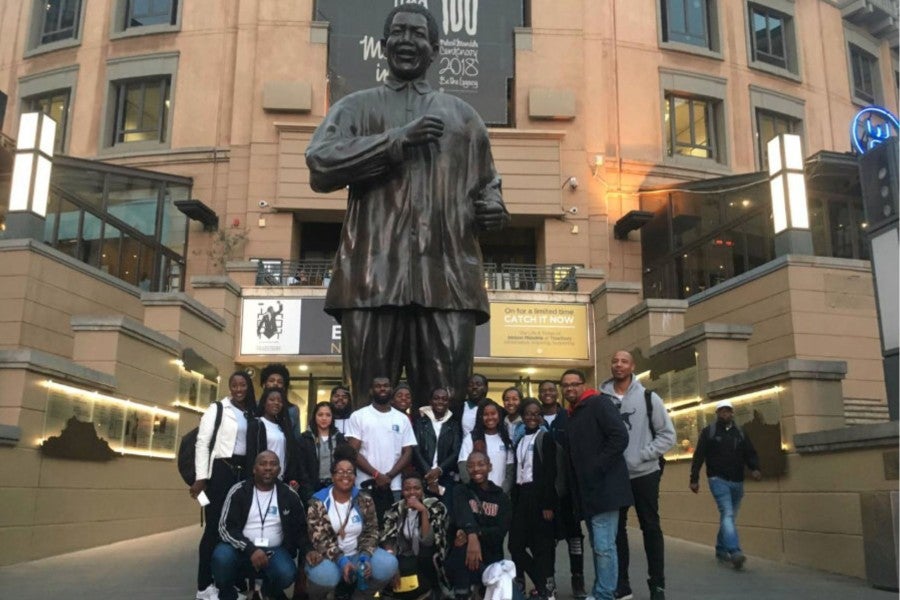 Eden Melles is a life-long learner; a high achiever who jumps at opportunities as they come.

A senior political science major from Tallahassee, Florida, Melles spent time in 2019 in South Africa as part of a summer fellowship program that advocates for equity in education. Then in November of that year, she was the student representative for Tennessee at the annual World Affairs Council National Conference in Washington, D.C.

This summer, Melles continued to build out her already impressive resume as a fellow in the Moore Undergraduates Research Apprenticeship Program (MURAP) at the University of North Carolina Chapel Hill.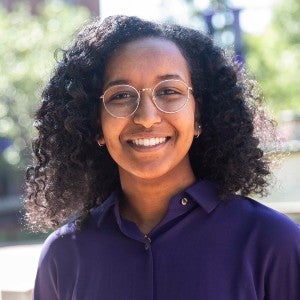 Specifically designed for students who plan to pursue a Ph.D. in the social sciences, humanities and fine arts, MURAP is a paid, ten-week summer introductory program to higher academia. The goal is to increase the number of higher education roles held by individuals from underrepresented minority groups as well as those with a commitment to diversity. 

While the 2020 session was conducted entirely via Zoom, MURAP is focused on creating an environment that is more conducive to improved racial and ethnic relations, both on and off campus. 
 
"I wanted to be a part of this program because over the last few years I've really been considering pursuing a Ph.D., and as a social science student there aren't a lot of opportunities to explore research or get acquainted with what the process may entail. When I found out about MURAP, I was interested because it was a paid opportunity for me to really learn more about what grad school is like, and it gave me an opportunity to simulate some of the work I will do in the future," said Melles. 

Melles was in a cohort with 19 other college students from across the country and paired with a faculty mentor. She took courses in communications, graduate professional development, writing and GRE preparation, all while working on an independent research project. 

With guidance from her mentor, Melles used data from a national survey of nonprofits to determine which organizational characteristics were indicators of successful applications and acceptance of government grants. This research was done using coding and binary logistic regression and Melles spent much of her time editing, workshopping and sharing her work with peers for feedback. At the end of the program, she presented her project at the 26th annual MURAP Academic Conference.

"This experience was truly invaluable to me. It helped me expand my boundaries and understand how truly interdisciplinary academics can be. This experience was affirming in the sense that I was able to prove to myself I was capable of doing a rigorous program and producing a quality project that was my own," said Melles.

While Melles matured as a student and researcher, she said her self-confidence and discipline grew tremendously. While finding great strength and dedication in herself, she also credits her achievements to her mentors and peers. 

During the program, Melles' faculty advisor and fellow students in her cohort supported her as she researched, wrote and presented. Throughout the process, Melles said her professors at Lipscomb, William Turner, Marc Schwerdt and Susan Haynes, were always available to offer insight and encouragement. Their genuine interest in her growth as a student means a great deal to Melles. 

As an ambitious student always seeking the next adventure, Melles said this summer program helped her solidify her post-graduation plans. This sneak peek into advanced academia reaffirmed her interest in graduate school, and reaffirmed her confidence in her own capabilities.