A Second Chance at LIFE: Barbi Brown
Lipscomb education provides opportunities for former TPW resident
Anna Moseley |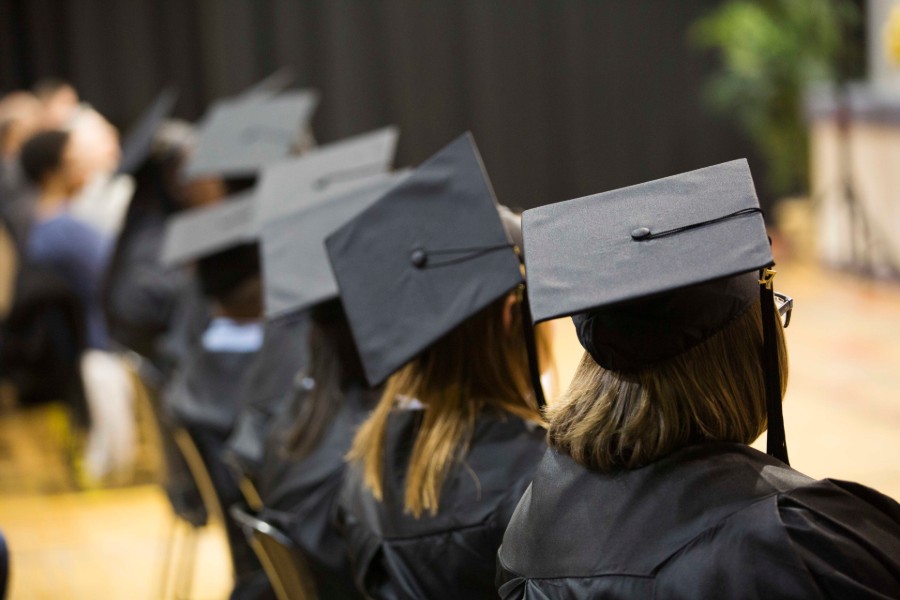 This is the first story in a series celebrating Second Chance Month. 
After spending half of her life behind bars, Lipscomb alumna Barbi Brown said the education she received through Lipscomb's LIFE program made her transition from living inside prison to living outside much easier.
Brown lived in Clarksville, Tennessee, until she was incarcerated in 2001 at age 18 and was then brought to the Tennessee Prison for Women in Nashville, Tennessee.
Five years into her sentence Brown was given a second chance by Richard Goode, a professor at Lipscomb University, the creator and coordinator of the Lipscomb Initiative for Education program.
"In December of 2006, Dr. Goode came to TPW and pitched the idea for the LIFE program," said Brown. "That same day, more than 200 women showed up to apply for the program. Of those 200 women, 15 were selected to participate and I was one of them."
The LIFE program, now directed by Kate Watkins, provides a space for residents at TPW and traditional Lipscomb University students to learn alongside each other through Lipscomb courses held at TPW.
As the 15 inside students and 15 outside students gathered in the visitors' gallery of TPW for the first time in January 2007, Brown recalls the apprehension in the room and the nervous looks from all.
"Interacting with the outside students from the university was nerve-racking in the beginning because we already had expectations of the others," said Brown. "I can only imagine what the outside students felt as they walked into TPW through razor wire, pat-downs and doors that slammed behind them."
It didn't take long, though, for those nervous glances between strangers to turn into laughter amongst friends.
"We had expectations of each other, but it only took a few hours to break the ice when we realized we are all humans," said Brown. "That is when we began to actually interact. It just became comfortable after that, even when we switched semesters and met new students."
Watkins echoed Brown, agreeing that both inside and outside students came into that first meeting with preconceived notions about the other group.
"We unintentionally have a script for what we think is happening at the prison," said Watkins. "When we show up and we sit with people made in the image of God, and we listen well to their stories, then we discover there is beauty in everyone. I think this is important for us all to discover."
In December 2017, Brown participated in a graduation ceremony in the TPW gymnasium, earning her bachelor's degree in professional studies in front of fellow residents, Lipscomb professors and friends.
"It took 11 years to complete the bachelor's degree because we can only take one class at a time," said Brown. "I never got tired of taking classes though because it gave me a purpose when I otherwise did not have one."
Brown explained while one half of her resume now showcases her incarceration and turns employers away, there is another side to that story that has given her a second chance and continues to open new doors for her.
"Many employers and people in society see that I was incarcerated and do not want to give me a chance, but then they see Lipscomb on my resume and it makes people feel more comfortable," said Brown. "It breaks down walls, allows people to see me through a different lens and has given me more options for my future."
When she began the LIFE program, Brown recalls having a grasp on the importance of education, but at the time it merely meant receiving a piece of paper marked with a degree. As she went through the program, the Lipscomb LIFE community became her family and she received more than an education, she said.
"It was by far the single most important thing that happened to me throughout the 17 years I was incarcerated," said Brown. "This program allowed me to grow into myself. I was only 18 when I got incarcerated and then I lived in an environment that really strips you of all individuality. The LIFE program gave me the opportunity to explore my likes and dislikes, what I want to do with my future, what I am good at and who I am."
Brown was released in June 2018 at age 35. She now works for Allen Printing Company in Nashville, Tennessee.
Since her release, Brown has seen how difficult the transition to life outside of prison can be, and realizes how much more difficult it is without education. She hopes to make that transition from life inside prison to life outside prison easier for other women like her.
"I want to combine my experiences from the 17 years I spent at TPW with all that I learned through the 11 years I spent in the LIFE Program and be able to serve and provide second chances for the community that I left but that my heart will never leave," said Brown.
By bringing together these two very different groups of students into one classroom with the same spiritual goal, the LIFE Program is turning the connotation of "getting life" into an opportunity rather than a sentence.  
More about the LIFE program:
The LIFE program, created by Richard Goode, began in 2007 with 15 inside and 15 outside students.
The program allows inside students (residents at TPW) and outside students (traditional Lipscomb students) to participate together in courses at the associates, bachelor and master's level.
Various Lipscomb faculty members and the outside students travel from Lipscomb's campus to TPW every Wednesday night as they meet for class with the inside students.
In 2013, the unique and impactful program put on its first commencement ceremony inside TPW as the first nine women received their associates degrees from Lipscomb University. The second cohort of women received their associates degree in 2015, and in 2017 six women received their bachelor's degrees in professional studies.
The LIFE program began offering a Master of Arts in Christian Ministry with an emphasis in spiritual care in 2018. Five traditional students travel to TPW every Wednesday to take courses alongside 11 TPW residents as they work toward completion of their four year masters degrees together.
There is only one other for-credit higher education program in a U.S. prison that offers master-level courses on-site, according to research by LIFE program director Kate Watkins, and that program does not incorporate interaction with traditional students.
Since the program began, the number of inside students in the LIFE program has grown from 15 to 40 TPW residents taking courses every Wednesday night, working toward associates, bachelor and master's degrees.
Learn more about the LIFE Program.