S-STEM grant has opened engineering opportunities for 28 transfer students
Program has encouraged more students with differing life experiences to attend and graduate from Lipscomb.

Janel Shoun-Smith | 615.966.7078 |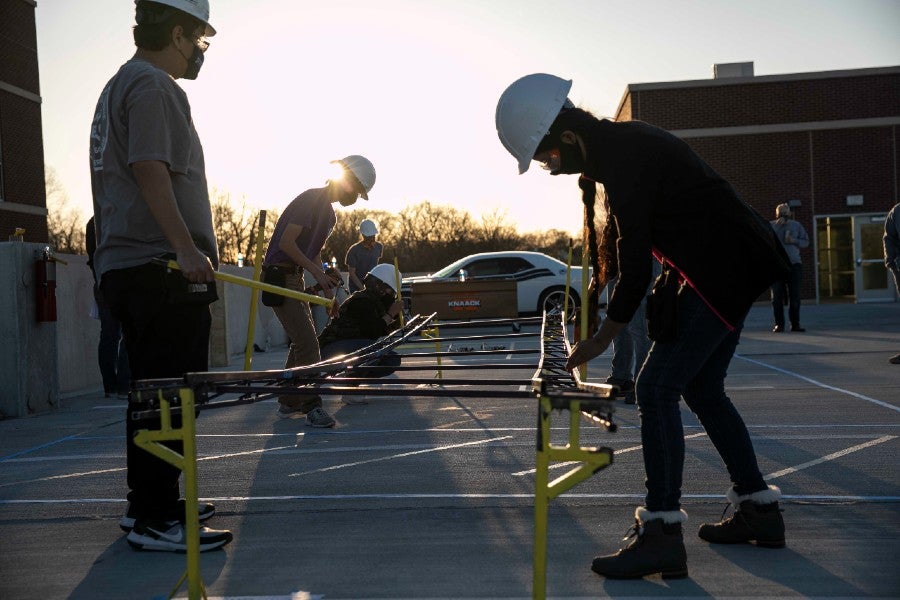 Six years ago, the Raymond B. Jones College of Engineering was awarded one of the university's first federal grants, from the National Science Foundation, to help bring an engineering bachelor's degree to students in Nashville's community colleges.
Now, with the last of the NSF's S-STEM grant recipients soon to graduate, the face of the college has changed in positive ways due to the 28 students who joined the ranks of professional engineers thanks to the program, said Fort Gwinn, associate dean of academics in the Raymond B. Jones College of Engineering.
The grant-funded initiative reaching out to Nashville, Columbia, Motlow, Roane and Volunteer state community college students has brought more locals and a broader range of life experiences and racial categories to the Lipscomb engineering student body, said Gwinn.
From 2015 to 2021, the grant resulted in four to five students per year transferring to Lipscomb's engineering college with annual scholarships of $5,000 to $10,000 that supported their tuition for five semesters. The S-STEM scholarship-recipient population has included various students who have already been in the working world, one who immigrated to the United States from Iran and several first generation college students, said Gwinn.
Compared to Lipscomb's traditional student population, the S-STEM students include a larger percentages of students who are married, have children of their own and are commuter students, he said. The College of Engineering student body has reached 28% minority students this school year, its highest portion ever, in part due to the NSF-funded S-STEM grant, he said.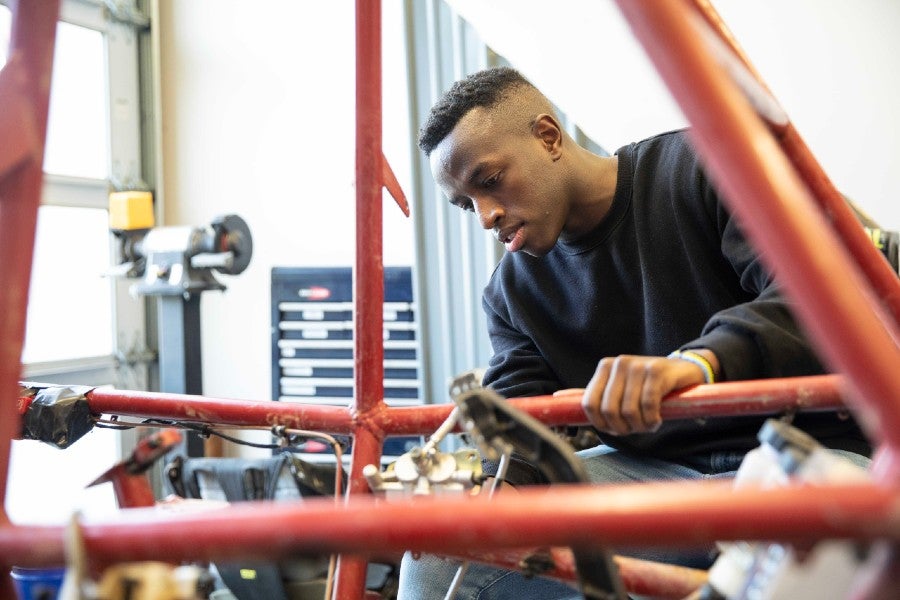 More than 80% of the S-STEM scholars that participated in surveys and focus groups mentioned that they are: 1) first generation, 2) a commuter student, 3) have outside family responsibilities, and 4) have limited campus interactions outside of the engineering program.
The grant has been helpful in combating attrition from the program, Gwinn said. Nationally, engineering colleges have anywhere from 30% to 50% of their freshman majors drop out of engineering before completion, he said. Lipscomb has graduated 80% of the S-STEM students, he said.
"Students coming to Lipscomb through the S-STEM program really hit the ground running having already earned an associate's degree and experiencing the pressures of college-level life as well as other life experiences," said Gwinn. "They have really thrived at Lipscomb."
All of which has boosted the engineering faculty's expectations of the potential success of community college transfers in the program, Gwinn said. Before the S-STEM program was implemented, the College of Engineering had no community college transfer students enrolled. Now, not only have 35 students transferred to the college, but other community colleges are hearing about Lipscomb as a good place for engineering-minded community college students to land, Gwinn said.
All of which has proven the college's original theory that providing a strong infrastructure and program of support would improve the likelihood that pre-engineering students would transfer to Lipscomb, stay at Lipscomb and graduate with an engineering degree.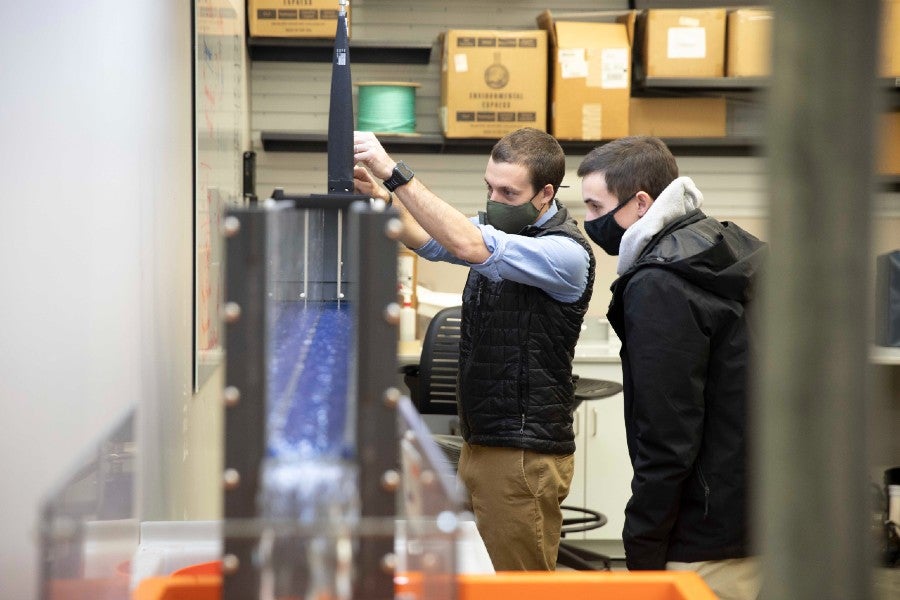 "I chose Lipscomb because of its size. It was a small university but it still had a big university feel too," says Zachary Rowley, an S-STEM grant recipient who graduated in civil engineering in May 2021. "I have had a wonderful experience at Lipscomb. I got involved with the ASCE (American Society of Civil Engineers) chapter, and at Lipscomb, the college of engineering professors care about the students and they want us to do our best." 
Rowley began working at L.I. Smith and Associates in Paris, Tennessee upon graduation.
The success of the S-STEM program at Lipscomb has spurred interest within the college and its partners to establish more bridge programs designed to make college transfers smooth and successful for students, Gwinn said.