Rutherford County Director of Schools honored with Murfreesboro Shining Light Award
Kim Chaudoin |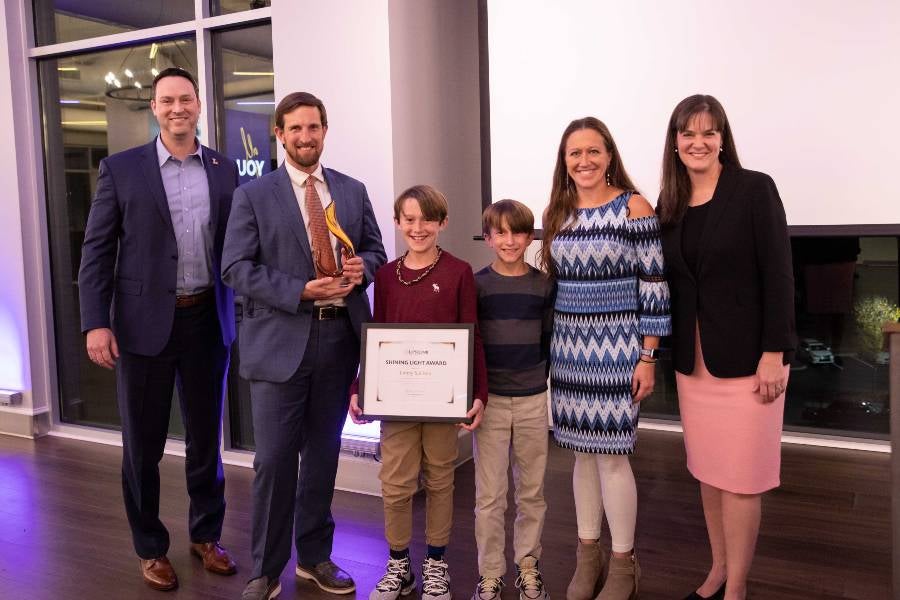 The Be A Light tour stopped in Murfreesboro, Tennessee, on Monday, Oct. 24, where more than 100 alumni, parents of students, prospective students, donors and friends gathered to hear the latest updates from Lipscomb University. 
As President Candice McQueen has challenged the Lipscomb community to be a light, at each stop on the tour someone in that community is selected to receive the Shining Light Award to recognize someone whose life — and light — shines brightly in the community and in their service to others. 
Rutherford County Director of Schools and Lipscomb alumnus James Sullivan was honored as the recipient of the Shining Light Award for the impact that he is making in Murfreesboro and beyond. 
On July 1, Sullivan was appointed director of schools for Rutherford County, one of the fastest-growing districts in Tennessee. As director of schools, he manages the district's 6,000 employees serving over 50,000 students at 50 schools. This was a full circle moment as Jimmy is a product of Rutherford County Schools, attending Walter Hill Elementary School from kindergarten through the eighth grade and graduated from Oakland High School.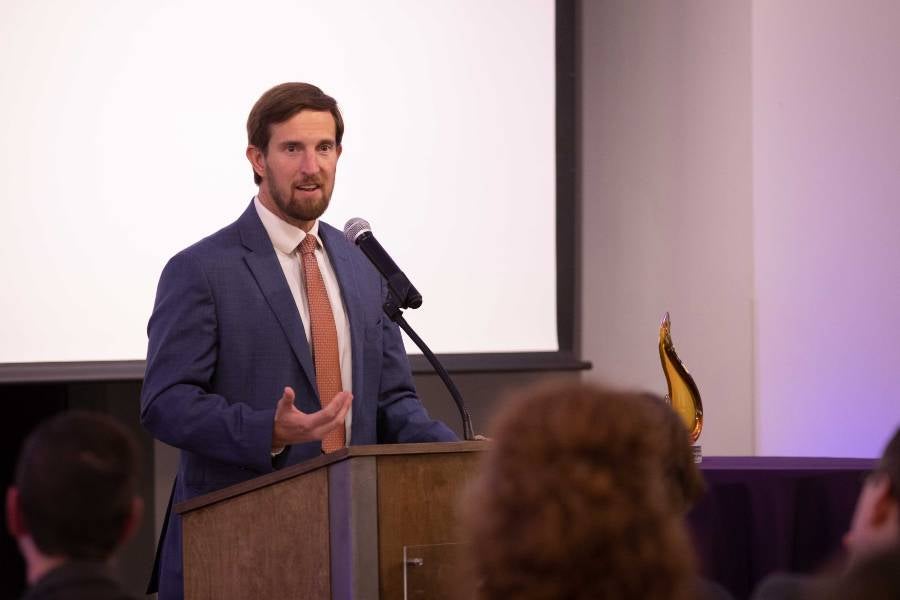 Sullivan began his career in education in 2006 as a teacher and coach at Blackman Middle School in Murfreesboro. He then served as the principal of Harris Middle School in Bedford County for five years, and was the change agent who helped the school move from the brink of takeover status from the Tennessee Department of Education to a Level 5 school, which is the highest rank available for a school in Tennessee. Jimmy was the founding principal of Rocky Fork Middle School in Smyrna when it opened in 2017. He most recently served as the assistant superintendent for curriculum and Instruction since 2019 before being appointed director of schools. In addition, Jimmy served as an adjunct faculty member at Middle Tennessee State University for a number of years and for the past seven years, Jimmy has served as an adjunct professor in Lipscomb's College of Education. 
He received his bachelor's degree and teaching license from Tennessee State University. He completed his master's degree in education administration from Middle Tennessee State University here in Murfreesboro. In 2014, while principal of Harris Middle School, Sullivan completed his doctorate in education at Lipscomb with an emphasis on learning organizations and strategic change, a degree he put to immediate use as principal. 
"I cannot think of a more dedicated person, educator and family man than Jimmy Sullivan. An example that illustrates the kind of leader he is occurred in the midst of a very busy career serving in leadership roles and balancing life during the pandemic when his young son, Declan, was diagnosed with leukemia," said Lance Forman, director of the educational leadership program and assistant professor in Lipscomb's College of Education. "He went through pretty extensive procedures and chemo, and Jimmy shared this very openly with everyone around him.Through all of that, he never once complained or turned down a class I asked him to teach and was always willing to serve on our advisory council. Not one time was his work impacted in the district. I don't know how he balanced it all. He shaved his head to support Declan during the stage of chemo where he lost his hair. It's a pretty touching moment to see a dad supporting his child like that all the while maintaining his commitment to all of the other students he was serving in the district. Jimmy is an outstanding educator and is making a tremendous impact on the lives of countless young people." 
In addition to Declan, Sullivan and his wife, Kaycee, have a second son, Asher. 
—Photos by Kristi Jones