Roberts' plan to help others comes to life as result of prestigious fellowship
Shelby Bratcher |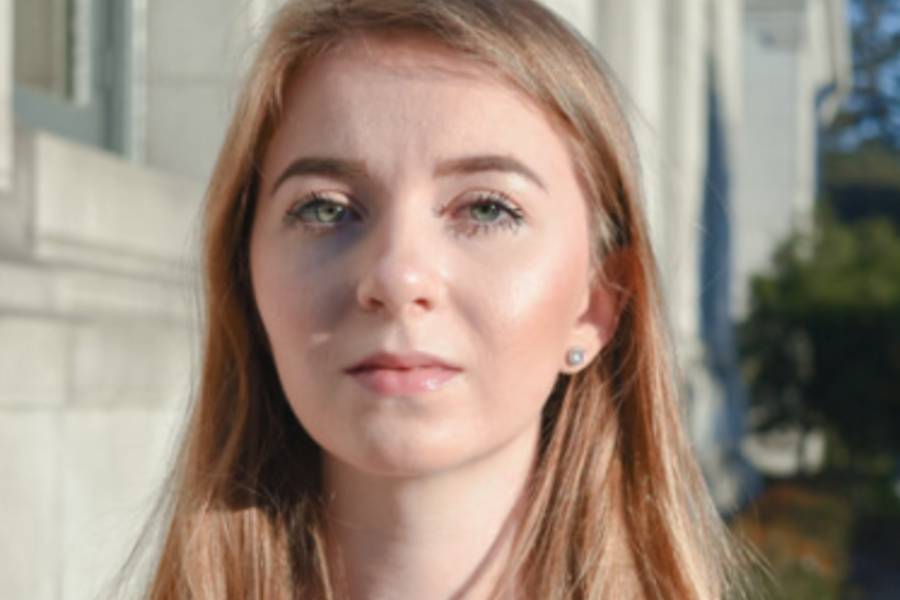 Caitlin Roberts is going to be the next hometown hero only 45 minutes away from Lipscomb's campus. 
A senior majoring in political science, Roberts attended The Fund for American Studies, a Washington, D.C.-based summer internship program, her sophomore year. While in Washington, the Rural Leadership Initiative (RLI) came to be on her radar. 
The RLI is a program that helps enable undergrad students in their pursuit of public service projects and internships in their local, rural, communities. This fall, Roberts was one of six college students from across the nation to be a part of the inaugural cohort of fellows selected for the Rural Leadership Initiative. Other students in the cohort are from Harvard University, Barnard College and the University of Virginia.
Roberts said she was "very shocked, but honored to be chosen for this fellowship."
The initiative aligned perfectly with Roberts' passions. 
"Being from a disadvantaged area, I have seen firsthand a lot of the food insecurity that is present in rural areas," said Roberts, who is from Lebanon, Tennessee, a rural city on the outskirts of Nashville. "It's a common misconception that having dietary restrictions and being food insecure are mutually exclusive- people deserve to have access to food that is good for them, regardless of income." 
Wanting to change her community,  she applied to be a part of the program. Thanks to this achievement, the initiative has granted her funds that can help turn her plan into action. 
Roberts plans to use the funding at her local community college in Lebanon to establish a basic needs center. The center will be "a place where students can go for resources as well as assistance applying for things they may not even know they are eligible for." 
"The idea, modeled after Basic Needs at UC Berkeley, is to support students by providing them with basic necessities while helping them navigate other resources they can use for support," continued Roberts. 
Roberts is also a student in Lipscomb's Honors College. Alan Bradshaw, the new director of the Honors College, said he is very proud and hopes this will be one of the first of many student achievements he will be able to "witness and aid." 
"Caitlin won this fellowship on the basis of her own merit and passion for seeing hungry people fed, a passion which many people share," said Bradshaw.But Caitlin is a great case study for what the Honors College at its best can do — to help someone recognize, develop and deploy the unique set of passions, talents, and abilities God has gifted them to help solve real-world issues. We are especially proud of how Caitlin is applying her academic training toward 'bringing the kingdom down,' so to speak."