Play therapy helps children explore emotions
National Play Therapy Week is bringing awareness to the value of play therapy and of programs such as Lipscomb's play therapy specialization program
Kim Chaudoin |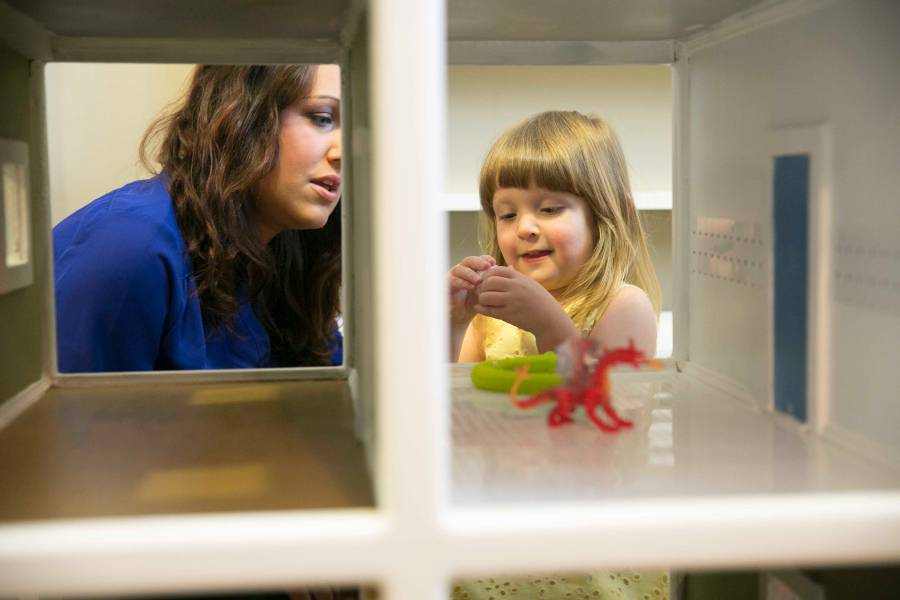 Though play therapy may seem to the outside observer as an ordinary play time for children to interact with toys, it is actually a key strategy for helping them process and articulate their feelings to parents or adults. 
Licensed mental health professionals throughout the United States are bringing awareness of the value of play, play therapy and registered play therapists during National Play Therapy Week, February 7-13.
Play is our first language, according to the Association for Play Therapy (APT), the national professional society that advances Play Therapy. APT says that, just as adults use words to communicate, children use play to express thoughts and feelings that might otherwise remain hidden. APT adds that thousands of licensed mental health professionals within and outside of the United States use play therapeutically to help their clients, especially children, to describe and manage their behaviors and mental health problems.
"Play therapy is a developmentally appropriate counseling intervention that allows children to use their most natural medium of communication, play. As they play, children use toys as their words to share their thoughts, feelings, and experiences with play therapists," says Kasie Lee, director of Lipscomb's Center for Play Therapy and Expressive Arts and assistant professor. "Play therapists are specially trained to communicate with children at their developmental level rather than requiring children to communicate with us using words alone. This allows the counseling process to be more therapeutic because we're matching their abilities."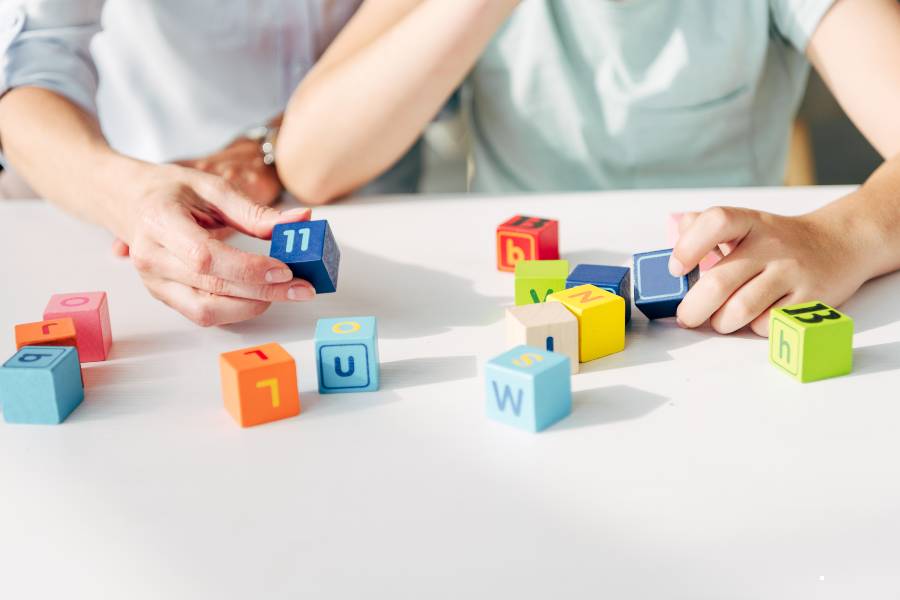 She explains that a trained play therapist can use playtime to observe and gain insights into a child's problems and help the child explore emotions. Through play, children can learn new coping mechanisms and how to redirect inappropriate behaviors.
While some children may be hesitant at first, as the relationship with the therapist grows children tend to play more freely and become more verbal which opens the door for the therapist to explore the child's emotions, behaviors and reactions. 
Play therapy has many benefits for children, says Lee. Some of these include:
Developing coping strategies and problem-solving skills
Learning to make independent decisions and taking responsibility for their choices
Alleviating anxiety
Strengthening social skills and family relationships
Developing self-respect and empathy for others
Learning to fully experience and express feelings
Encouraging the use of language
Improving fine and gross motor skills.
Lipscomb is one of the few graduate programs in the nation to offer a graduate specialization in play therapy.  The nine-hour specialization does not require additional coursework when completed as part of Lipscomb's CACREP accredited master's degree in clinical mental health counseling. Lipscomb is also the home of the Center for Play Therapy and Expressive Arts, founded in 2015 and the only Approved Center of Play Therapy Education in Tennessee and one of only 31 such centers in the world.