Old-fashioned communication provides hope for prison residents during pandemic
Letters by Lipscomb community boost academic skills and bring hope to LIFE students.
Janel Shoun-Smith | 615.966.7078 |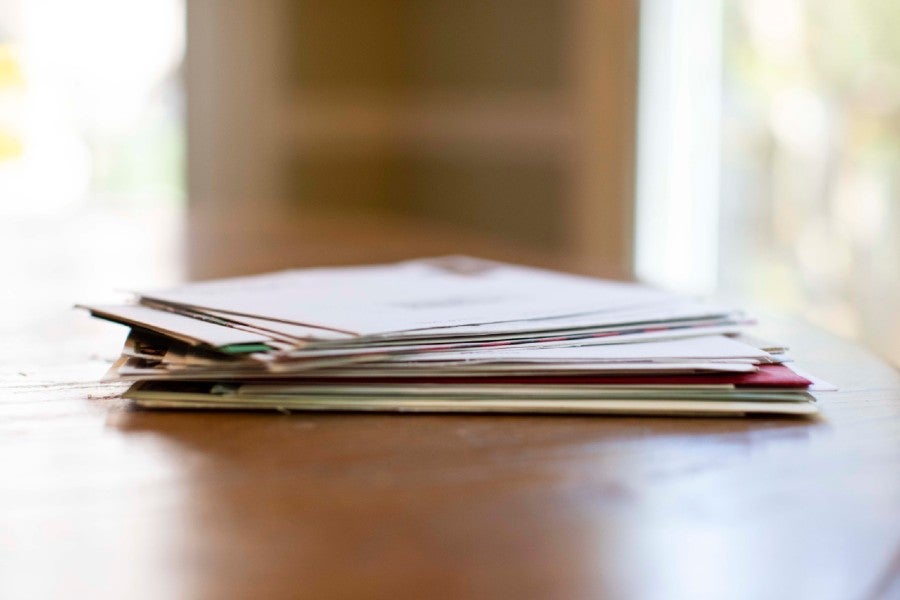 With most of the world on lockdown, Lipscomb's most isolated students are receiving encouragement through an old-fashioned form of long-distance communication: handwritten letters.
Like most of us in the world right now, Lipscomb's students at the Tennessee Prison for Women and the Riverbend Maximum Security Institution are experiencing this season of uncertainty in isolation. These students are enrolled at Lipscomb through the LIFE program (Lipscomb Initiative of Education), which offers in-person instruction for college credit to those currently incarcerated at the two facilities.
While the weekly classes have been cancelled this spring, 20 Lipscomb faculty, students and staff have volunteered to write letters to the LIFE students to help the isolation feel a little less lonely.
"Students often talk about how the LIFE program is a community, and I've seen inside and outside students form long-lasting friendships that continue after a semester ends," said Robbie Spivey, manager of the LIFE program. "Letter-writing has often been an important part of those friendships, since phone calls and e-mail are not an option for staying in touch. I hope those who send and receive letters will feel the certainty of the LIFE community, even during this time of uncertainty."
While writing a letter may seem daunting in today's world, several students have taken on the even greater challenge of writing their letters in French.
Cecelia Ramsey, lecturer in English and modern language, was teaching a French course with nine students at TPW during this spring semester when in-person classes were cancelled. Unlike on-campus courses, the inside students cannot use the Internet to continue their coursework.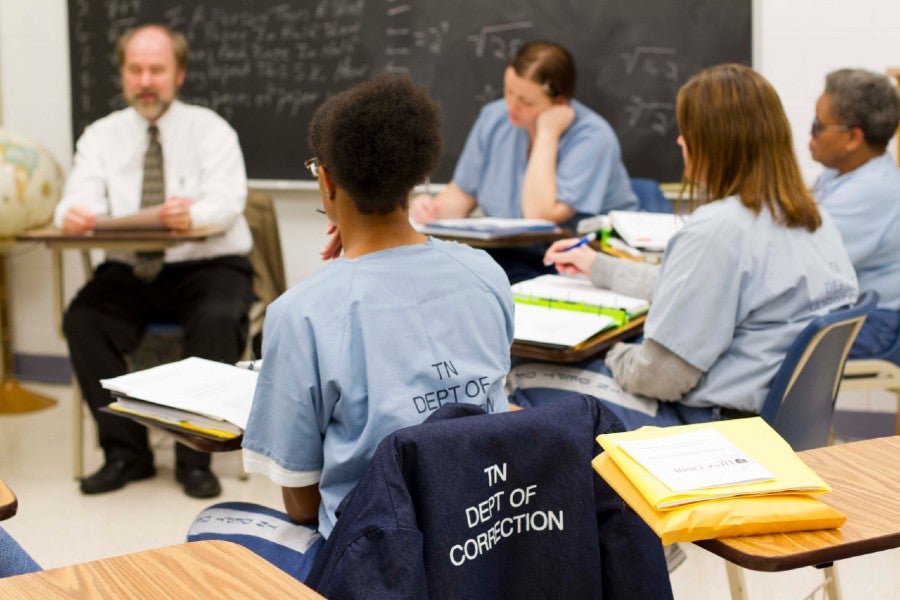 So as one way to keep up their French skills, Ramsey invited her on-campus French students to write letters to the inside students. Some students are writing letters to earn their required service-learning credits. Ramsey suggested they send their favorite French poem or song or include the new French words they have learned that week.
"When my French professor, asked if we wanted to write letters to the students, I was automatically on board, and convinced this was one of the best ideas to come out of quarantine!" said Victoria Grace Morrison, a sophomore English and French double major.
"Handwritten letters are special, not just because they are rare, but because they automatically imply that another person intentionally set aside at least 30 minutes (and probably more) out of their day to think about you and express themselves to you."
Morrison said she has written in French and English, telling the inside students about herself, asked for their prayer requests and included drawings and pressed flowers.
"I know they are receiving the physical letters, and I can just hope they also receive the hope I attempted to send with them," she said.
This semester, the LIFE program is teaching 53 students at TPW and 15 students at Riverbend.
"Since 2007, we have been sharing in community weekly with our students inside. They are often quick to invite us to celebrate the joys in their lives as well as sit with them in their struggles," said Kate Watkins, executive director of the LIFE program.
"Because all faculty and volunteers for LIFE are classified as Tennessee Department of Corrections volunteers, we are not able to speak with students on the phone. Writing letters keeps us connected to them and reminds them that they are an important part of our family."
The LIFE program began teaching at Riverbend this spring semester, hosting two opportunities for inside students each week: the "learning" night when faculty were teaching conflict management this semester and the "living" night when the 15 students discuss their gifts, challenges and talents as part of a program to address the mind and the soul.