New Lipscomb specialty license plate available to Tennessee residents
Kim Chaudoin |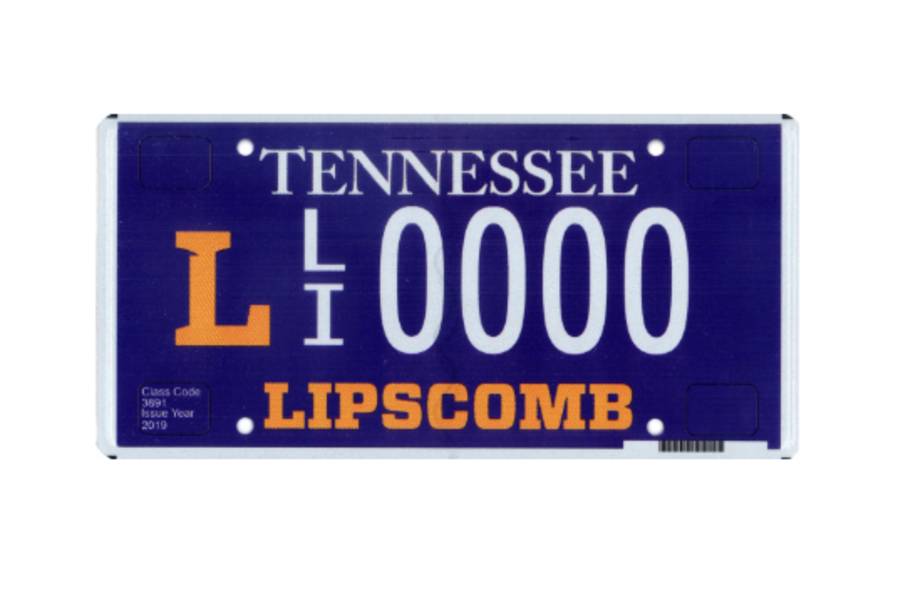 Tennessee motorists have an opportunity to show their Lipscomb pride with a new version of the university's specialty license plate. 
The new version of the Lipscomb University collegiate plate was released earlier this year and is a visual way to support the institution. 
"Having a speciality license plate is a great opportunity not only to show pride in our school, but also to create awareness with those who may not know about Lipscomb," said Amanda Martin, director of the Office of Neighborhood, Community and Government Relations. "It's a fun way to show our Bison spirit."
In the state of Tennessee, specialty plates cost an additional $61.50 beyond the annual license plate renewal fee. Of that fee, $35 of each plate purchased goes to Lipscomb and the remainder benefits the Tennessee Arts Commission and the Tennessee Highway Fund. 
The new Lipscomb plate is available across Tennessee, but may not be available at all license plate renewal locations. Individuals wanting to purchase the collegiate plate should check with their local Tennessee County Clerk's office for availability.
Lipscomb University introduced its first Tennessee collegiate specialty plate in 2004. For more information, click here.