New AERO program succeeded in helping students fly high
Summer pre-college program reaps success at getting at-risk students into math classes required for engineering degree.
Janel Shoun-Smith | 615.966.7078 |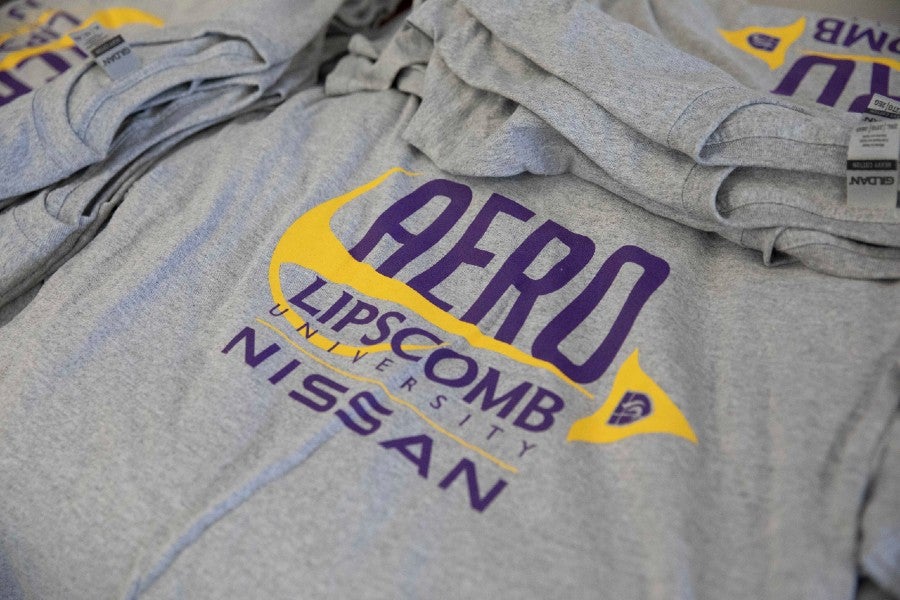 Thanks to the continuing partnership between Nissan and the Raymond B. Jones College of Engineering, 27 engineering majors at colleges across the nation were ahead of the game in the 2021-22 school year.

Twenty-seven students completed Lipscomb's AERO Program (Accelerated Engineering Readiness Opportunity), a new pre-college program for recent high school graduates to boost their math and engineering skills, held in the summer of 2021.

"We are seeing more and more students who identify as interested in an engineering major, but who don't have the math skills to really succeed in a collegiate engineering program," said Stephanie Weeden-Wright. "So we are trying to get them just one math course ahead, which could be a game-changer."
The one-week program was such a success that Nissan has agreed to fund it again in summer 2022 with double the number of participants.

In addition to high school graduates, eight teachers attended the program for professional development, learning hands-on activities that reinforce STEM skills to take back into their high school classrooms. 

Any high school student could apply to attend, but coordinators targeted accepting those who were interested in engineering but needed academic support as evidenced by their ACT scores, Weeden-Wright said. Many students who are part of historically underrepresented racial groups, first generation college students and military veterans are typically overrepresented within that population, she said.

Twenty-five high schools, predominantly from Nashville, were represented in the student group, with 26% of students identifying as African American and 18% identifying as Hispanic.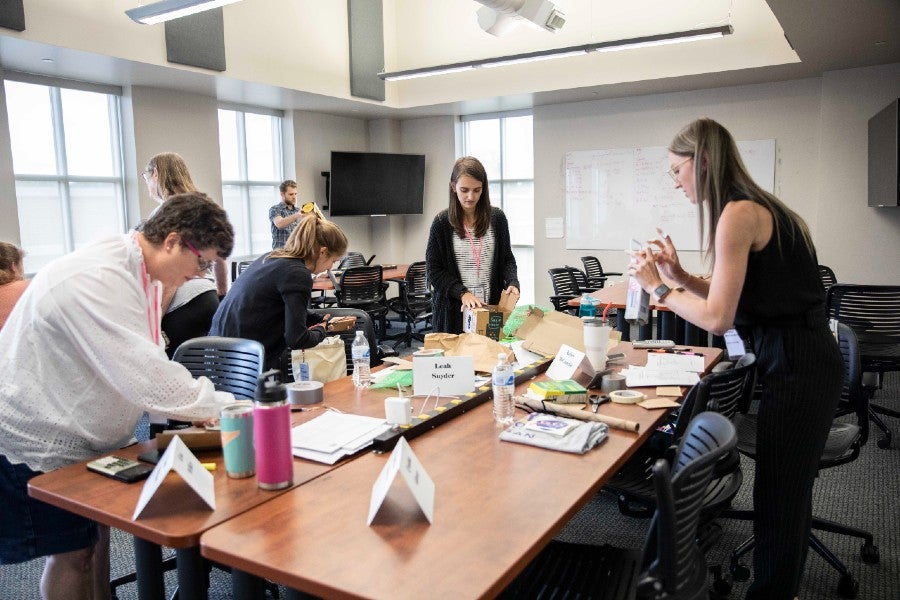 The students were provided intensive instruction in trigonometry, pre-calculus and algebra. The participating teachers would learn the hands-on activities applying math skills to engineering projects in the morning, and then involve the students in those activities in the afternoon, said Weeden-Wright.
"I genuinely enjoyed every event we had," said Jocelyn Sierra-Amaya, now a civil engineering major at Lipscomb and graduate of Lavergne High School in Rutherford County, Tenn. "From group projects and guest speakers to field trips, every event was fun. It re-inspired my interest in engineering and opened my eyes to all the different paths that engineering can take you."

Of the students who needed math remediation, 87% were able to get into the required college-level math class at the university where they enrolled, Weeden-Wright said.

"For Lipscomb University enrollees, that is $30,000 in saved tuition, but it means even more than that because one math class can mean graduating in four years instead of five in accredited programs, where students need to declare their major when they enter their freshman year. It is better for retention to try to solve these problems before they get to college," she said.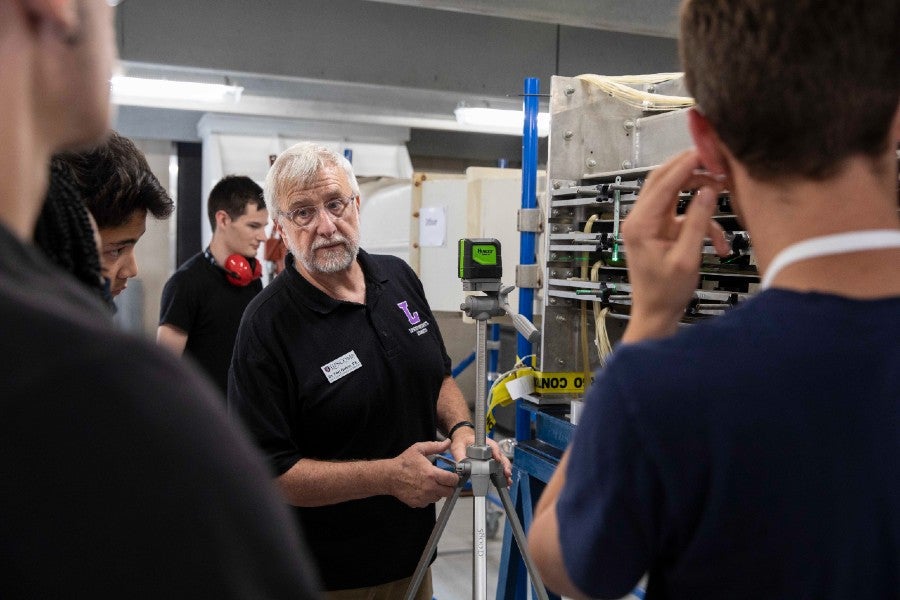 Many students within this targeted population are also working jobs while in school or are caring for families, which can make a five-year track for their engineering degree a financial burden, she explained. In addition, if their need for math remediation restricts them from taking engineering courses in their first year, students often lose their passion for engineering and drift away from the major.

"We really wanted to help these students and help them accomplish their dreams," Weeden-Wright said. "Nissan has been a partner for many years with our robotics programs. With robotics initiatives coming to an end, we pitched this program to Nissan, and they didn't blink an eye. They said, 'Here's your grant.'"

Nissan also included tours of their local facilities as part of the AERO curriculum.
Registration is now open for two sessions in July 2022.