Music and theater students, faculty to perform with Andrea Bocelli, Nashville Symphony Orchestra Feb. 9
Keely Hagan | 615-966-6491 |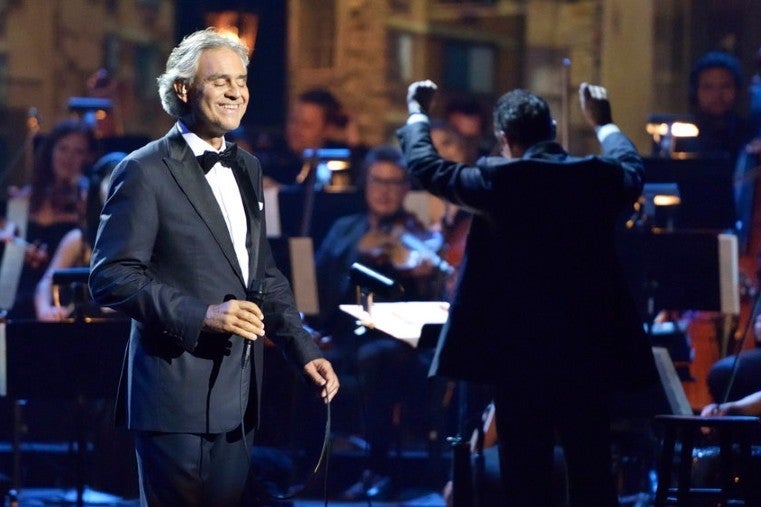 When renowned Italian tenor Andrea Bocelli performs with the Nashville Symphony at Bridgestone Arena on Thursday, Feb. 9, students and faculty from Lipscomb's School of Music and the Department of Theatre will be prominently featured as part of the choir, singing 11 songs with Bocelli.
At each stop along Bocelli's tour, he uses local talent to form an accompanying choir. Thanks to an extensive network of professional musical colleagues, adjunct professor and ensemble leader John Painter was contacted by Bocelli's team to ask if Lipscomb would be interested in providing the choir for the Nashville concert.
Together with Jennifer Snodgrass, professor of music theory and academic director in the School of Music, and Christopher Bailey, director of musical theatre and voice, they immediately said yes to the unique opportunity.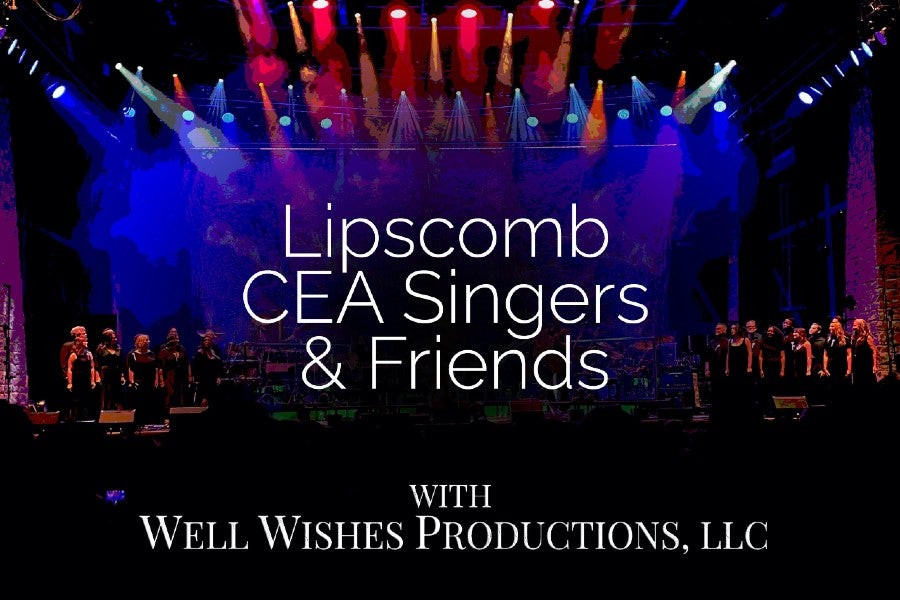 The Lipscomb College of Entertainment & the Arts Singers and Friends Choir was formed in a whirlwind 12 days before the music was received for the first rehearsal. In addition to students and faculty, the 60-voice choir includes industry professionals from Nashville's entertainment community.
The choir will sing approximately 11 songs with Bocelli, with the first half of the concert focused on classical literature and the second half more focused on popular literature.
"The majority of the songs are in Italian and as the musicians here at Lipscomb are great sight readers, we will have one rehearsal before the dress rehearsal with Bocelli," said Snodgrass.
There was no doubt a Lipscomb choir could meet the specific needs of the famed tenor. It is not the first time Lipscomb students have performed with the Nashville Symphony Orchestra, as several are engaged with the orchestra. And students in the music and theatre programs record, perform and sing professionally with global artists regularly.
"I have worked with other contractors around the world on very similar events, and was delighted when Jenny called," said Bailey. "What a blessing and a joy to let my off-campus professional life and my on-campus life intersect perfectly in putting this group together. There are few things I love more than a room full of great singers."
Bocelli is an international superstar whose music has bridged classical and pop genres. With record sales of over 80 million units, he has recorded complete operas, popular Neapolitan songs and countless arias, and has duetted with the likes of Celine Dion, Jennifer Lopez, and Sarah Brightman. He has performed at Paris, Bologna, Torre del Lago, the Vatican and the White House. In 2010 Bocelli was awarded his own star on the Hollywood Walk of Fame.
Bocelli was born with congenital glaucoma and was blinded at the age of 12 by a brain hemorrhage, which he suffered when hit on the head playing football.
He is currently touring across 10 countries and has 24 upcoming concerts. The first tour date of 2023 is at Bridgestone Arena in Nashville.
Tickets for the concert may be purchased through Ticketmaster here.