Morgan receives Delta Mu Delta scholarship
Lipscomb students are leading the way academically.
Kim Chaudoin |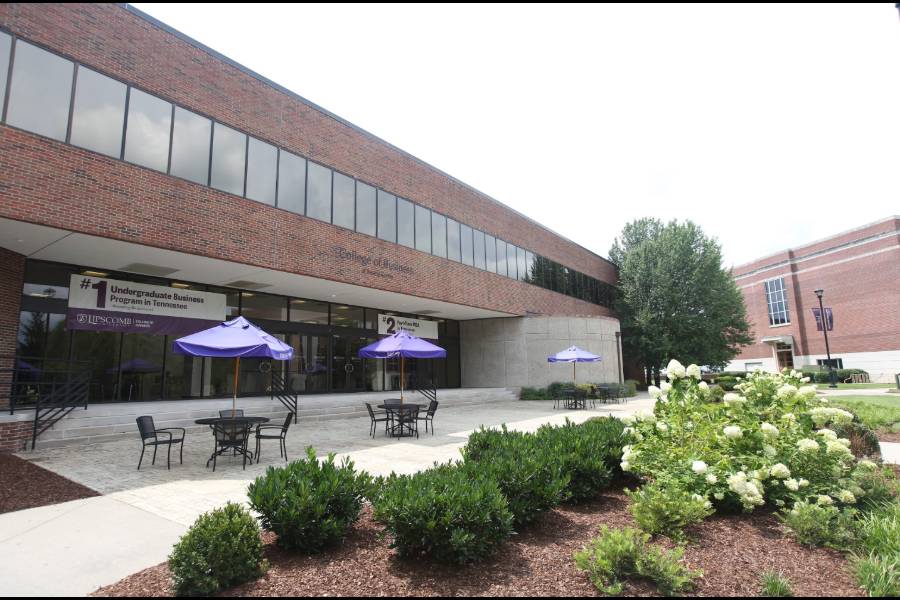 Lipscomb University graduate student Nathan Morgan has been selected to receive the Rosemary Frey Rogers Award scholarship from Delta Mu Delta.
Delta Mu Delta international business honor society recognizes and encourages academic excellence of students at qualifying colleges and universities to create a DMD community that fosters the well-being of its individual members and the business community through life-time membership.
Morgan, who graduated with a Bachelor of Business Administration degree in accounting with a finance concentration in May, is a student in Lipscomb's Master of Accountancy program pursuing the data analytics track.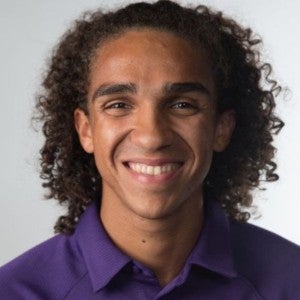 The Rosemary Frey Rogers Award is a $1,000 scholarship awarded annually to a Lipscomb student through Delta Mu Delta. Delta Mu Delta receives more than 200 scholarship applications each year.  All applications are assessed by a panel of five independent judges, and each application is scored through that assessment.  Scholarship award decisions are made based on that scoring. 
"I taught him two years ago, and he was easily the top student in his auditing class," says Perry Moore, professor of accounting and past president of Delta Mu Delta. "He is laser focused, but also goes out of his way to help others."
Morgan, from Scott Township, Pennsylvanie, said receiving the Rosemary Frey Rogers Award  scholarship means a great deal.
"Honestly, winning this award is a huge help financially," says Morgan. "I am also very thankful to Dr. Moore and Professor Claire Draper for writing me strong recommendation letters. There are many people out there who also have good grades and academic accolades, so I feel that these professors who have invested in me are have a large part in the success I have seen and the reward I won."
In addition to his studies in Lipscomb's College of Business, Morgan is a student athlete and is a member of both Lipscomb's cross country and track teams. He says his focus for this year is training though cross country to be ready to run fast in track season in the spring. His primary event is the 800m run.
Even before  Morgan completes his Master of Accountancy next fall, he has accepted a job offer to work in the Nashville office of Ernst & Young in the assurance department mainly doing audit work. 
 
"This university has given me the skills to succeed. With my cross country and track background, I feel like I have the discipline and persevering mentality to fight through a lot. But without the knowledge, expertise, and guidance to implement those strengths in the right direction, I would be lost," he says. "The business faculty here helped me gain the necessary skills to succeed."
 
Morgan credits his coaches and professors with having a profound impact on his life. 
 
"First, I want to shoutout my coaches, past and present, but specifically Benton Reed. He is no longer a coach here, but it was his encouragement for me to come to Lipscomb that marked the beginning of all the great things I have experienced here," Morgan shares.  
 
"Academically, I want to shoutout Dr. Mark Jobe for showing me that I could excel in the accounting space, as well as the entire business faculty for knowing my name and letting me know they believed in me. Their influence goes way past winning this scholarship, as their impact has led me to a point where I can begin my working career in a secure and exciting place."
 
During his sophomore year, Morgan realized he wanted to pursue a career in accounting. 
 
"It was during my sophomore year that I gave accounting a chance, and that's where the numbers started to click," recalls Morgan. "Accounting is like a puzzle — all the numbers need to fit, and if you're missing the right pieces, you need to find them in the mountain of others. I enjoy this challenge and the attention to detail necessary to do the work."
 
Want to know more about Lipscomb's College of Business and Master of Accountancy program? Visit www.lipscomb.edu/business.