Melles selected as national conference scholarship winner
Eden Melles attended the annual World Affairs Council National Conference in November as a student representative for Tennessee
Cate Zenzen |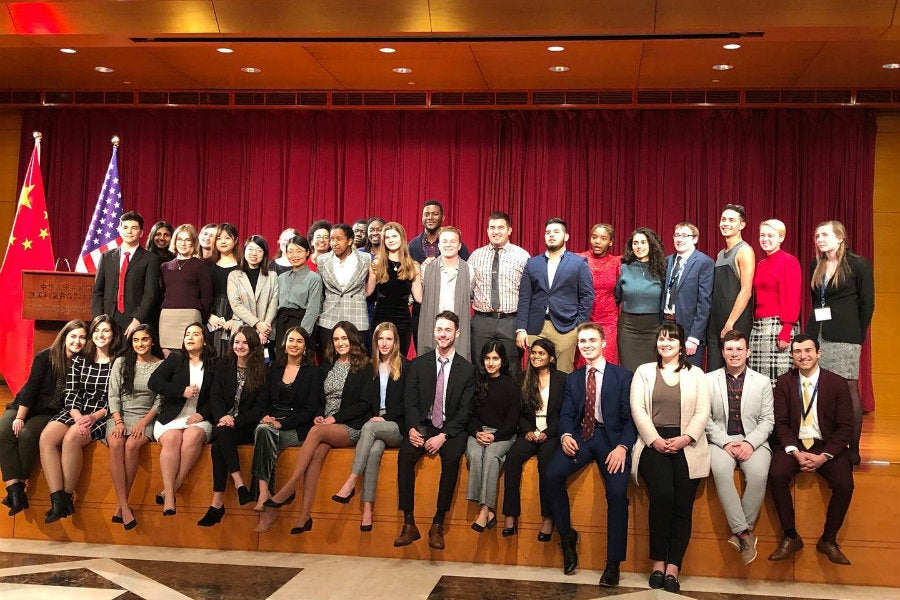 While classroom curriculum holds great importance, experiential learning is unlike any other education. For junior political science major Eden Melles, from Tallahassee, Florida, this adventure was in Washington D.C. at the World Affairs Council National Conference last November. 
The World Affairs Councils of America, or WACA, is a bipartisan nonprofit that promotes international awareness and dialogue on the role of the United States in the world. Its annual conference provides a gathering for leaders, top government officials, diplomats, business executives, innovators, journalists, experts and interested citizens to engage in global issues and policy choices. With over 90 councils across the country, each state nominates one student to compete for 25 sponsored trips to the conference. Melles is the second Lipscomb University student to ever receive this honor.
Patrick Ryan, president of the Tennessee World Affairs Council, said the committee was unanimous in their praise for Melles' qualifications, and she was an exceptional representative of Tennessee at the national conference. 
"Eden was chosen based on her academic performance, involvement in global affairs activities and future plans for study and work in international affairs, as well as her poise, bearing and communication skills," said Ryan.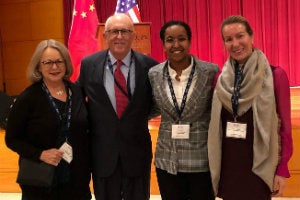 "I applied for this scholarship because I wanted the opportunity to hear from some high profile people in Washington. I also thought it'd be a great way to speak and network with other students who share my interests, as well as people working within the field I aspire to be in," said Melles. 
Conference speakers included former Secretary of State and former Defense Secretary Chuck Hagel as well as former US Under Secretary of State Richard Stengel. Melles particularly enjoyed a presentation by the Carnegie Endowment for International Peace on a foreign policy study. 
"It was initially intimidating to be in a setting with so many high-profile speakers and experts, but it was also incredible to have a normal conversation with them," said Melles. "It was a really unique opportunity to ask former cabinet members, journalists, and foreign policy experts my own questions and also get career advice from them."
As a student scholarship recipient, Melles networked with industry professionals and other top students, and attended panels, seminars and think-tanks led by distinguished foreign affairs experts. She especially enjoyed the finale of the conference, a reception at the Chinese foreign embassy. 
"The reception at the Chinese Embassy felt much more special given the current state of US-Sino relations and was such a perfect way to end the conference," said Melles. "The overall experience was one of the most rewarding things I've ever done."
For more information about Lipscomb's Department of History, Politics & Philosophy, visit www.lipscomb.edu/history-politics-philosophy.