MBA graduate Sergio Licona is working to accelerate clinical care of children globally
Licona's work at St. Jude Children's Research Hospital ensures the success of infectious diseases initiatives around the world.


Keely Hagan | 615-966-6491 |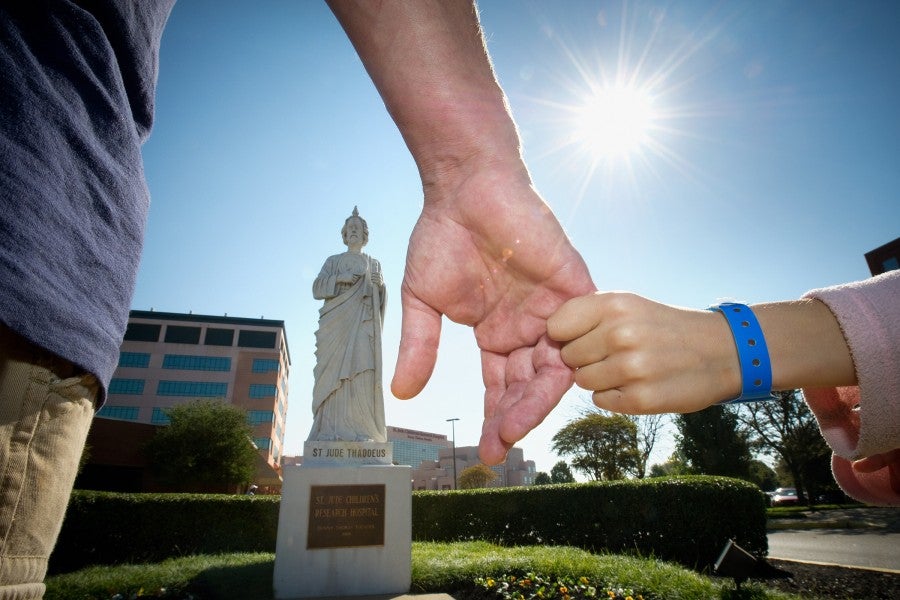 Just a few weeks after earning his Master of Business Administration with a concentration in health care administration through Lipscomb's College of Business in May, Sergio Licona, MD, started his new job with St. Jude Children's Research Hospital as project coordinator, Infectious Diseases Transversal Program for the department of Global Pediatric Medicine. In this role, Sergio is responsible for the design, coordination, implementation and oversight of projects to ensure the success of infectious diseases initiatives around the world.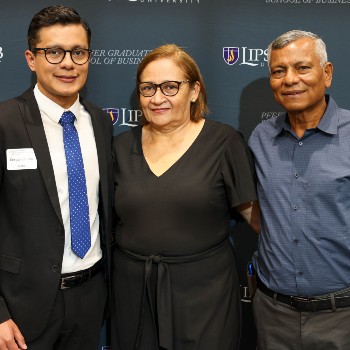 "To be honest, I had a life that I enjoyed before coming to Lipscomb for my master's degree," Licona said. "I went to medical school, I graduated as a general practitioner, I had a great job with the opportunity to experience four or five roles in the same company. I had been hired as a physician but in the process was promoted a couple of times so at the end, I was ready to take on more responsibility. My idea was to get additional training because I really felt like I needed these tools for different roles in health care, especially if I was thinking of transitioning to healthcare management.
"At Lipscomb I attended all of the workshops and networking events that I could. I developed very good relationships with my professors. I had one-on-one conversations with almost all of them. We would talk about things that I wanted to go deeper into, or they would give me advice.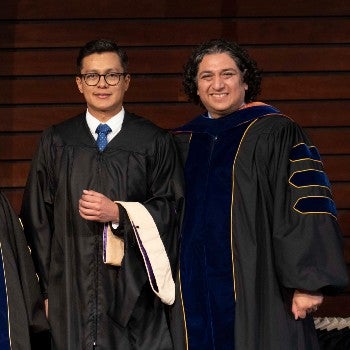 "I just feel like it's part of the power of education. When we have this kind of exposure, presented with so many opportunities, like people kept saying but I found hard to believe, at the end of the program I had several options. At the end, I had two job offers and both were great. I had a hard time trying to decide which one to take.
"I tried to put my life in perspective and answer for myself, what do I want with my career now? First, I remembered that in Dr. Matt Paden's class, he helped me write down a mission statement and identify my personal values – those things that are existential but sometimes hard to decide what you want, where you are going. I learned to embrace my background, my roots and my passion for global health care, especially for people in isolated communities and in situations where they feel there's no hope. 
"Second, I wanted the opportunity to use the knowledge I gained at Lipscomb and third, I wanted to put together my profession and my spiritual life. I have learned that when I try to separate my professional life and my spiritual life, it's just challenging. 
"So, when I compared the two offers, St. Jude felt like the right one. Even during the first couple of interviews, it felt just so different. I was curious about it and wanted to learn more. What they do aligns with my faith and is just beautiful. It also is a good match with my skillset as St. Jude was looking for a physician with global experience and health care management education."
In his current role at St. Jude Global, Licona is contributing to eight regional programs around the world, including Mexico, Central and South America, Eurasia, Eastern Mediterranean and Asia Pacific as well as South Africa and Sub-Saharan Africa. In the United States, most children with cancer and life-threatening blood disorders now survive their diseases. Through research and treatment, St. Jude Children's Research Hospital has helped make that progress possible. But the outlook can be far less optimistic for children who live in other parts of the globe.
Worldwide, more than 90 percent of children with cancer live in low- and middle-income countries. Too many of those children lack access to adequate diagnosis and treatment. Most of them will die from their diseases. The mission of St. Jude Global is to improve the survival rates of children with cancer and other catastrophic diseases worldwide through the sharing of knowledge, technology and organizational skills. 
"That's why my role is very exciting, because we get to develop the knowledge, but at the same time implement it through partnerships with institutions, governments, hospitals and organizations. Our goal is to accelerate global improvements in the clinical care of children no matter where they live. It's such a great opportunity."
Licona admits that when he was in med school, his goals were different. "Honestly, my dream was to get a residency in what I call a 'fancy hospital.' But then, in my last year in school, I was required to work in a public setting, in small clinics in remote villages. One clinic was only four feet by four feet. My mindset was that 'I didn't spend so many years in med school to be here.' But then one morning, a lady who was in her late 80s came into the clinic. Her name, translated, means 'Hope.' She told me that she wasn't sick at the time, but she was there because it was the first time she had ever seen a doctor. That was a life changing conversation for me.
"Until then, I always thought that I went to medical school to have a prestigious title on my name. But I realized that there's such a huge need. And that it's not about me – it's more about what I can do with the blessing of my education."
While practicing medicine in Honduras for several years, Licona went to work for Predisan-USA Inc., a Christian healthcare organization that provides a holistic approach to healing lives: health care, community development, and spiritual formation. He was hired as a physician, traveling to 37 clinics to care for people in the mountains of Honduras. In the five years he worked for Predisan, Licona continued his practice while advancing into managerial roles where he gained extensive experience in clinical practice, management and research. He said that after serving about three years as associate executive director, he realized that he needed to have more tools and knowledge for a career in healthcare management in a global setting.
Learning about the options available at Lipscomb through professors who were in Honduras on mission trips and conversations with one of his mentors and supporters, Ken Shumard (former member of the Lipscomb Board of Trustees), he decided to move to Nashville for the two-year MBA program with a healthcare management concentration. He received his master's degree this spring and was awarded a membership in the Delta Mu Delta International Honors Society.
"These past two years were another life-changing experience for me," Licona said. "At Lipscomb I was able to take advantage of every single opportunity and tool that was available. And that's what to me was wonderful."