Longtime Deloitte partner Kevin Monroe named first College of Business partner-in-residence for accounting program
At Lipscomb industry leaders share their expertise with students to bring learning to life.
Kim Chaudoin |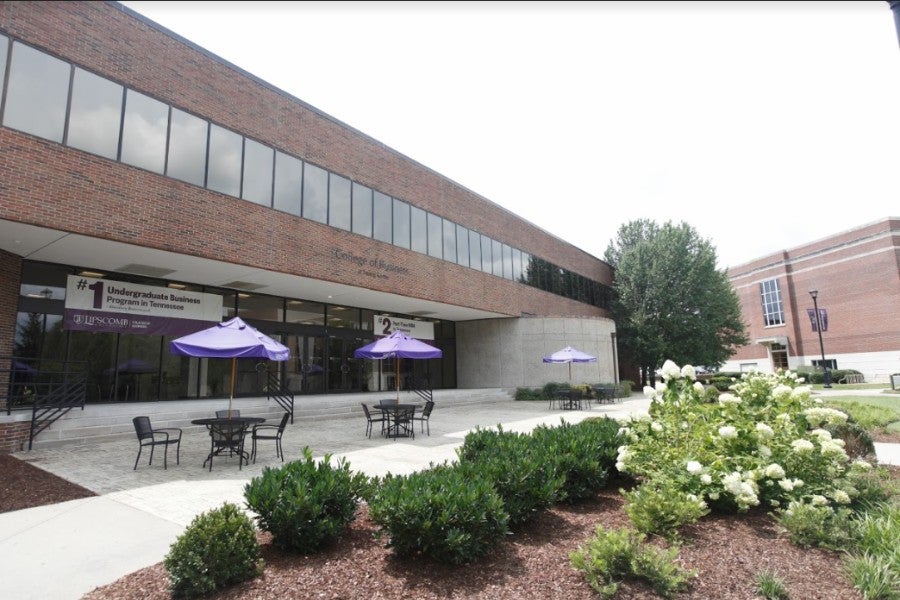 Lipscomb University's College of Business has appointed accounting industry veteran and former Deloitte partner Kevin N. Monroe as its first partner-in-residence for its accounting program.
Monroe, a CPA, recently retired as audit partner with Deloitte. As partner-in-residence in the College of Business, Monroe will co-teach auditing courses, assist in curriculum development, mentoring graduate and undergraduate students, and participate in international trips for accounting students. He currently serves as a member of the College of Business Dean's Board.  Monroe also currently serves as a member of the Tennessee State Board of Accountancy.
 
"One of the best learning experiences our accounting students can have is to have a well-respected national leader in the field spend time teaching and mentoring them. That is exactly what will happen with Kevin joining us as partner-in-residence. We are very blessed to have Kevin who not only knows business but is such a man of character," said Ray Eldridge, dean of the College of Business.
 
Monroe has more than 35 years of auditing and accounting experience in a variety of industries, including insurance, retail, manufacturing, governmental and not-for-profit. At Deloitte, he most recently served as the professional practice director, or senior technical and consultation audit partner, for the firm's Nashville, Memphis, Charlotte and Raleigh offices, with responsibilities for audit and accounting consultation matters, compliance, risk management and quality control. Prior to moving to Nashville, Monroe was assigned to the firm's Washington, D.C., office, where he served clients in the insurance and utilities industries as the deputy director of professional practice. He also served as the director of professional practice for the firm's federal audit and attest practice.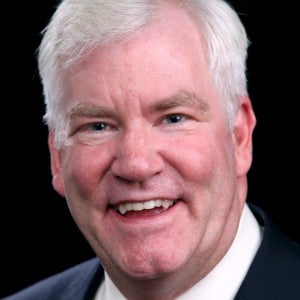 "One of the key objectives of the Lipscomb accounting program is to develop accounting professionals who are prepared for practice," said Brian Masterson, chair of Lipscomb's accounting, finance and economics department. "Having Kevin join the College of Business as the inaugural 'partner-in-residence' will offer our students a unique opportunity to learn from and be mentored by one of the most well-respected accounting leaders in Nashville."
 
"The Lipscomb College of Business prepares its students exceptionally well for success, and I'm very much looking forward to working with the students and faculty of the College of Business as a 'partner-in-residence'," said Monroe.
 
Monroe began demonstrating his leadership and dedication to public service in 1982 at the age of 21 when he was elected to the Council Bluffs Board of Education. He became one of the youngest school board members in the state of Iowa and was subsequently elected four times to the school board. In 1996, Monroe was selected as a White House Fellow. As one of only two certified public accountants appointed in the 54-year history of the non-partisan White House Fellowships Program, he served as special assistant to United States Department of Agriculture Secretary Dan Glickman. His primary responsibilities related to leading USDA's initiatives with respect to food security and recovery efforts.
 
Monroe is a summa cum laude graduate of Creighton University's College of Business Administration and earned the university's highest honor, the Spirit of Creighton Award, conferred upon one male and one female graduate espousing the ideals of the founders of Creighton University.
 
Lipscomb's College of Business is one of the fastest growing in the university, with more than 600 undergraduate and graduate students and 16 undergraduate and four graduate programs, touting a 95 percent overall job placement rate for 2016 and thousands of alumni around the world. It has been recognized nationally as a leader in business education.
 
The college has been named the No. 1 Undergraduate Business Program in Tennessee for three consecutive years by both Bloomberg Business Week and Poets & Quants and the No. 2 part-time MBA program in Tennessee in 2016 by Bloomberg Business Week. In addition it was named the No. 1 accounting program in Tennessee and No. 2 in the nation in 2017 by Christian Universities Online. Earlier this month, 2018 College Factual ranked Lipscomb's accounting program the number one accounting program in Tennessee for the second consecutive year and one of the top 50 programs in the nation. The department of accounting also earned a ranking of 12th in the nation and number one in the state of Tennessee for the second consecutive year for Best Accounting Programs for Veterans.
 
Learn more about Lipscomb's College of Business.