Longshot Gaming prepares for upcoming Battle of the Boulevard eSport style
The Battle of the Boulevard hits the eSports playing field Oct. 17
Kim Chaudoin |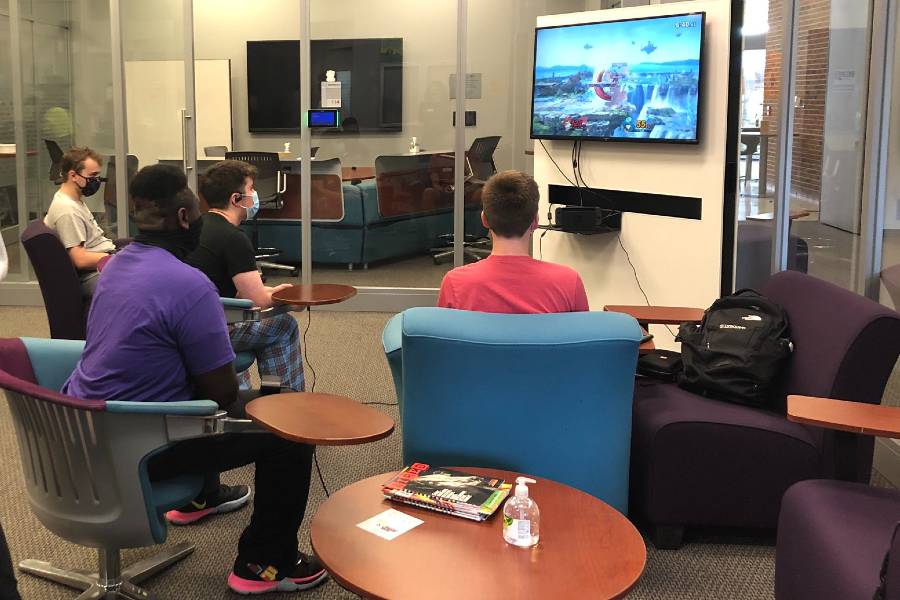 The Battle of the Boulevard is a deeply entrenched rivalry between the Bisons of Lipscomb University and the Belmont University Bruins that manifests itself in a number of meetings between athletics teams throughout the year. 
This year, the rivalry between the two institutions, located just over two miles apart from each other, has entered a new realm of competition — eSports. On Saturday, Oct. 17, the two universities will meet up on the gaming field to battle for best on the boulevard honors. 
The Battle of the Boulevard Smash Bash will feature teams from both universities competing in Super Smash Bros Ultimate. A team from Belmont will take on Lipscomb's eSport team Longshot Gaming virtually this year instead of traveling down the boulevard to compete in person. This year's tournament will be closed to in-person spectators but will be streamed live here beginning at 6 p.m. CST. 
"We are really excited about this tournament and about developing this event to bring more awareness to eSports here at Lipscomb," says Zach Moore, Longshot Gaming president and freshman computer engineering major. "We thought that this would be a good opportunity for us to create our own event and to invite Belmont over to compete for a trophy and have some fun."
The schools met on the eSport competition field for the first time last year following the Battle of the Boulevard men's basketball game in October 2019. Longshot Gaming faculty advisor Steve Nordstrom, associate professor and chair of the department of computer sciences, recalls how the first meeting came about. 
"During the men's basketball game, I walked through the Belmont student section asking people if they were into gaming and handed out flyers about the eSport tournament we were hosting after the game and invited them to join us," he says. "And the first eSport Battle of the Boulevard was born!"
Belmont's team won the first meeting, but Moore says Longshot Gaming is looking forward to the opportunity to try to avenge last year's loss.   
Longshot Gaming is housed in Lipscomb's College of Computing & Technology but is composed of students from a variety of academic disciplines, including animation, engineering and business among others across campus. The club was launched a few years ago but Moore says it has "quadrupled in size" this fall semester. The growing interest in being a part of Lipscomb's eSport team corresponds to the growth in the industry.
For those unfamiliar with the craze, eSports (electronic sports) refers to organized video gaming events or tournaments that culminate in championships at regional and international level, in which professional and amateur players compete against one another and is an intersection of gaming and sports.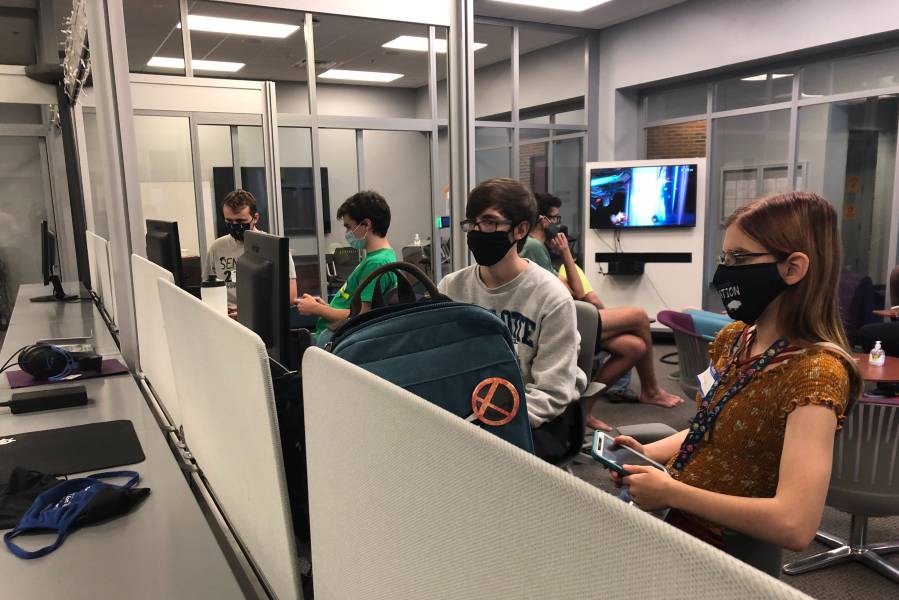 The eSports phenomenon is experiencing rapid growth, despite still being in its relatively formative stages. According to statista.com the eSport industry generated $776.4 million in 2018 and is estimated to reach almost $1.6 billion by 2023. In 2018, the number of eSport participants and occasional viewers reached nearly 400 million. At the current growth rate, statista.com predicts that by 2023, there are expected to be almost 300 million frequent viewers of eSports worldwide, as well as some 351 million occasional viewers. 
"Every prospective student I speak with wants to talk about competitive gaming. The meteoric rise of collegiate eSports presents a tremendous opportunity to bring the lessons, values and thrill of competition to a whole new type of student athlete here at Lipscomb," says Nordstrom. "While universities across the nation are facing tremendous challenges in academic delivery and student engagement in the wake of a worldwide pandemic, eSports have proven themselves to be practically COVID proof. The time for eSports at Lipscomb is NOW!"
Currently Longshot Gaming has several primary games that students compete in on an ongoing basis — League of Legends, Rocket League, Rainbow 6 Siege and Super Smash Bros Ultimate. 
"We have very, very good students at the games. So we're excited to see what kind of tournaments we can get them into and compete," admits Moore.
There is a gaming area located in the CCT where students can meet up, although COVID-19 has altered the use of that space this semester. But Longshot Gaming members often gather virtually on the group's own Discord server for members or safely in person most weeks to practice their skills to prepare for their next competition. 
"It's just like being on a sports team. Students have to have a commitment to the team and to practicing. Discord is very large in the gaming community. We have our own server that all of the members can join, since most of them use Discord anyways. That's where they all get together," Moore explains. "There are different gaming rooms for people to chat and play games together. But on top of that, we do have usually, like weekly meetings or get-togethers of just either casual gaming or we do some kind of little tournament of popular games just to bring in students and new people to the club."
Officers meet each week to plan future activities and tournaments. Assisting Moore are game chairs Abby Fink, Kyle Wilson, Conner Guidry and Serinah Ruiz, club social media officer; and alumnus Robert Lockwood ('20), Longshot Gaming founder and eSports coordinator.  
Longshot Gaming provides a community that students can be a part of and feel welcome in a group that shares their same passion. But more than that, Moore sees gaming as an opportunity for students to develop skills that will benefit them in their careers and helps broaden their horizons.
"Gaming helps students learn to work as a team. This also gives them an opportunity to work on a project outside of what they normally do and so it opens up to them a whole new realm of things that they can do," he explains. "It also teaches them good leadership skills, how to work within deadlines and other traits that are helpful in the workplace."
Moore says he hopes to create more positive awareness of the benefits of gaming and the opportunities that exist for connecting with future students. 
"Part of our plan is to try to create more attention for what we are doing," says Moore, a veteran who was a missile maintenance technician for the United States Air Force for six years. "There are a growing number of scholarships from a variety of organizations that are available to students who want to pursue a degree in gaming or technology in general. So that's why I want to bring awareness to the fact that we have an official eSports team where kids can compete and get a good education to prepare them for a job in this field."
For more information about Longshot Gaming, follow them on Twitter @LongshotGaming6,  Instagram @lu.longshot.gaming, www.discord.gg/D5QxqQk or www.twitch.tv/longshotgaminglu or email Moore at zdmoore1@mail.lipscomb.edu. 
Lipscomb's College of Computing & Technology offers a Bachelor of Science degree in game development with concentrations in algorithms, information security, information technology, entrepreneurship, networking and web development. The college also offers a variety of other undergraduate and graduate degrees. Learn more at www.lipscomb.edu/technology.