Lipscomb's online organizational leadership program named among top in nation
Lipscomb University is leading the way with one of the top online programs in the nation to help individuals achieve their educational goals.
Kim Chaudoin |
Lipscomb University's organizational leadership degree program has been named one of the top in the nation by TheBestSchools.org. 
Lipscomb ranks fourth in the nation in the organization's recently released 20 Best Online Bachelor's in Organizational Leadership Programs 2019 ranking. Ranking in the top three on the list are New York University, Arizona State University - ASU Online and Brandman University. Others making the list include Creighton University, Duquesne University and California Baptist University – CBU Online. Lipscomb was the highest-ranked university in Tennessee on the list. 
"The high quality of our innovative academic program, combined with the support of dedicated faculty and success coaches, has been a 'best kept secret' for a couple of years now," said Nina Morel, dean of the College of Professional Studies, which houses Lipscomb Online. "We are so pleased that Lipscomb Online is now being recognized nationally among other great top quality programs for professionals who want to develop their leadership skills while earning a degree in a flexible, economical format."
According to TheBestSchools.org, earning an online bachelor's degree in organizational leadership equips students to earn a higher salary upon graduation. The Bureau of Labor Statistics reports that bachelor's degree holders earn an average of $337 more per week than those with an Associate Degree and an average of $464 more per week than those with only a high school diploma. "Online organizational leadership degree programs not only offer flexibility and the opportunity to customize a degree, but also the opportunity to advance one's career," said the study. For the ranking TheBestSchools.org reviewed all accredited online bachelor's in organizational leadership degree programs in the U.S. to select the Top 20 programs in the nation.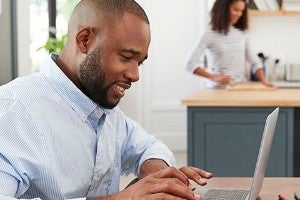 Lipscomb's online organizational leadership program provides a flexible path for students seeking to enter the field and results in a Bachelor of Science or a Bachelor of Professional Studies degree. This 126 credit program includes 24 hours of foundational coursework, six hours of upper division electives and 18 hours in the concentration area. Students engage with online college courses in topics, such as a capstone course, leadership ethics, organizing and planning, strategic planning and global skills and talent development and coaching.
Students may earn up to 30 credits in the College of Professional Studies' competency-based assessment center simulation toward this degree. The online program is offered in two formats — a traditional 8-week term (SetPACE) or four months of unlimited courses (FlexPACE). With the pacing of the courses flexible, students can work more quickly. Online learners receive academic support through accessible faculty, one-on-one coaching and online library resources. 
In addition to the organizational leadership program, Lipscomb Online offers undergraduate degree programs in business leadership, customer experience, data analytics, entertainment management, integrated studies, organizational communication, psychology, public administration, strategic leadership, supply chain management and technology management. Graduate certificates and master's degree programs are offered in performance coaching, strategic leadership, global leadership, competency-based design, business leadership and sustainability. 
Want to know more? Visit www.lipscomb.edu/online.