Lipscomb University to celebrate graduates at in-person spring commencement
Judson Chaudoin |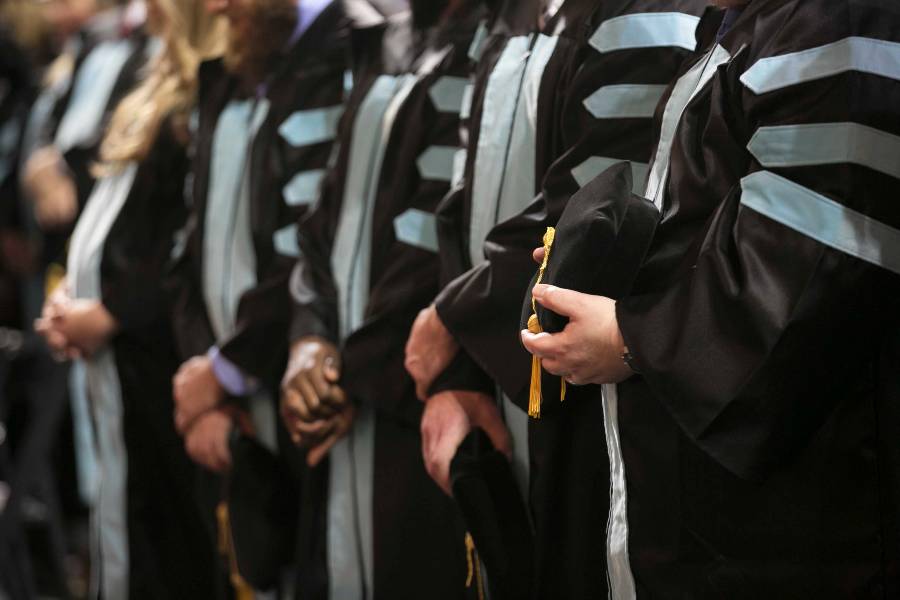 With a year of coronavirus pandemic twists and turns, Lipscomb University is pleased to have commencement ceremonies in person for the first time since December 2019. While it brings the close of a challenging and uncertain year, it is a time of new beginning for over 900 students who will be participating in commencement celebrations in May. 
"Commencement is one of our most cherished traditions when we celebrate the academic accomplishments of our students and anticipate the new beginnings that this ceremony symbolizes," said Provost W. Craig Bledsoe. "We are pleased to be able to celebrate with in-person ceremonies this spring. We are proud of our soon-to-be-graduates and appreciate their patience during a most unusual academic year. We look forward to celebrating with our graduates and honoring their accomplishments."
Activities begin on Thursday, May 6, and run through Saturday, May 8. 
Thursday, May 6
On Thursday, May 6, eight students who are part of Lipscomb's IDEAL (Igniting the Dream of Education and Access) program, will receive their certificates in career exploration studies. The students are the seventh IDEAL program cohort to earn these certificates. The ceremony will take place in Stowe Hall, located in Swang Business Center at 2:30 p.m.  
IDEAL is a two-year certificate program that provides education and workplace training to students with intellectual and/or developmental disabilities. It is housed in the College of Education and accredited by the Southern Association of Colleges and Schools. Launched in January 2014, the IDEAL program includes academic and skill-building classes, exercise sessions, daily internships, leisure time and a daily study period.
Before commencements begin, undergraduate students and their families are invited to enjoy a time of worship together with a Baccalaureate ceremony on Thursday, May 6 from 5-6 p.m. in Allen Arena. A brief reception in the Allen Arena Mall will follow.
Friday and Saturday, May 7-8
Traditionally in May two commencements take place on the second Saturday of the month with one for graduate and doctoral students in the morning and one for undergraduate students in the afternoon. This spring commencements will be grouped into four separate in-person ceremonies on May 7-8 in Allen Arena. Each ceremony will feature a grouping of colleges to adhere to the institution's COVID-19 protocols and to allow for each graduate to have up to seven guests.  
The first ceremony will take place on Friday, May 7 at 10 a.m. for graduates of the George Shinn College of Entertainment & the Arts and the College of Pharmacy & Health Sciences. At 4 p.m., the College of Business, College of Computing and Technology and Raymond B. Jones College of Engineering commencement will begin.
On Saturday, May 8 at 10 a.m. the ceremony for the College of Education, College of Leadership & Public Service and College of Professional Studies will be held. Shortly after, at 4 p.m., the commencement for the College of Bible & Ministry and the College of Liberal Arts & Sciences will start.
Each graduate will receive a maximum of four tickets for guests for their ceremony. Graduates have received information via email on the ticking process. However, family members and friends unable to attend are encouraged to take part in the ceremony online at lipscomb.edu/live. 
Lipscomb University is proud to celebrate the accomplishments of the class of 2021. With a year with so many uncertainties, the class of 2021 has risen to the occasion of completing classes virtually and making the most of an unprecedented school year.