Lipscomb University announces intentions to return to on-campus classes this fall
University officials are hard at work planning for the arrival of students on campus this fall.
Kim Chaudoin |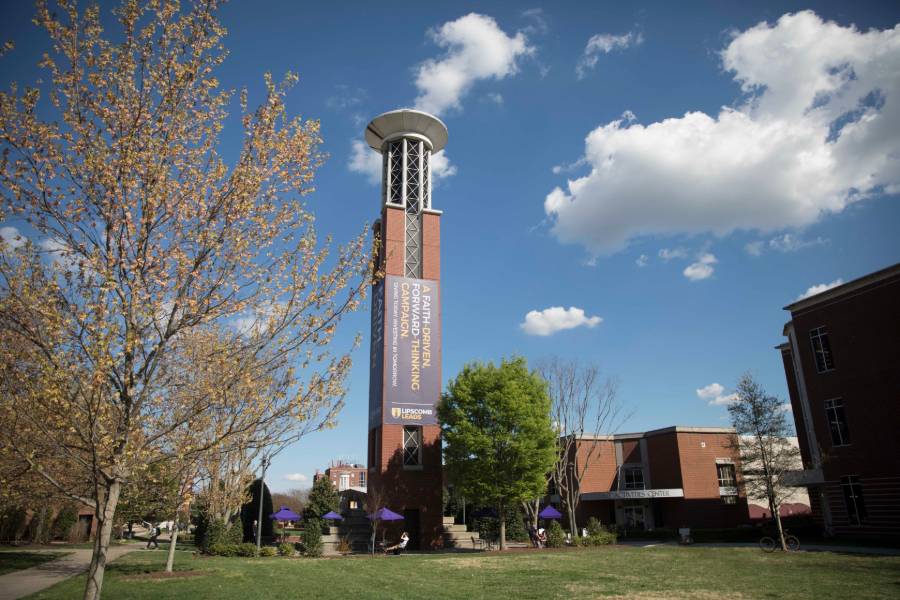 President L. Randolph Lowry announced today that it is the plan of the institution's board of trustees and administration that Lipscomb University safely resume in-person, on-campus teaching, learning and residential life for the fall 2020 semester. 
Lipscomb's COVID-19 task force is developing a multi-phase plan, in conjunction with local, state, federal and public health guidelines, for opening in August. As a contingency, the team is also developing plans for start dates after Labor Day and in October in the event there needs to be an adjustment to the start of the on-ground school year due to those guidelines. The university is also working with public health experts to develop new health and wellness protocols to make the Lipscomb campus as safe as possible for everyone. 
"We greatly value the benefit of being together in the Lipscomb community — and we have missed it tremendously. Students have an energy and excitement that truly bring the campus to life," said Lowry. "It is a place where relationships are made, minds are inspired and lives are transformed. Simply put, we are better together and we look forward to being together again this fall." 
Over the last six weeks or so even as the Lipscomb campus community quickly transitioned to remote education and work from home for most employees, university officials have been hard at work planning for the arrival of students in the fall. Construction on a 400-space parking garage is nearing completion, a renovation of its freshmen women's residence hall is in full swing, a new bookstore and entertainment venue space will be ready for fall and the campus Chick-fil-A is undergoing remodeling. 
While efforts are focused on the fall, Lipscomb is offering a unique opportunity for incoming freshmen to get engaged with the university this summer. The first week of July, Lowry will lead an online summer class, titled "Surviving & Thriving in Uncertain Times," that he created specifically for these students. In this course students will learn the value and importance of resilience in the face of adversity and learn to develop strategies to thrive as young adults. Students will consider the experiences of others who have developed resilience, apply these examples in the context of their faith, and integrate these lessons into their lives in order to live boldly, distinctively and faithfully in a variety of contexts. Students will have the opportunity to begin building community with fellow classmates and hear from some of our top faculty through lectures and small-group mentoring.
In response to the COVID-19 pandemic, Lipscomb University extended spring break and transitioned to remote learning on Monday, March 30. Non-essential employees continue to work from home until further notice while the university's COVID-19 task force develops and implements a phased return to campus plan.