Lipscomb Student Tuition Emergency Fund benefits students affected by COVID-19
Lipscomb has created a way for the community to assist students during this challenging time.
Rhonda Minton | Office of Advancement |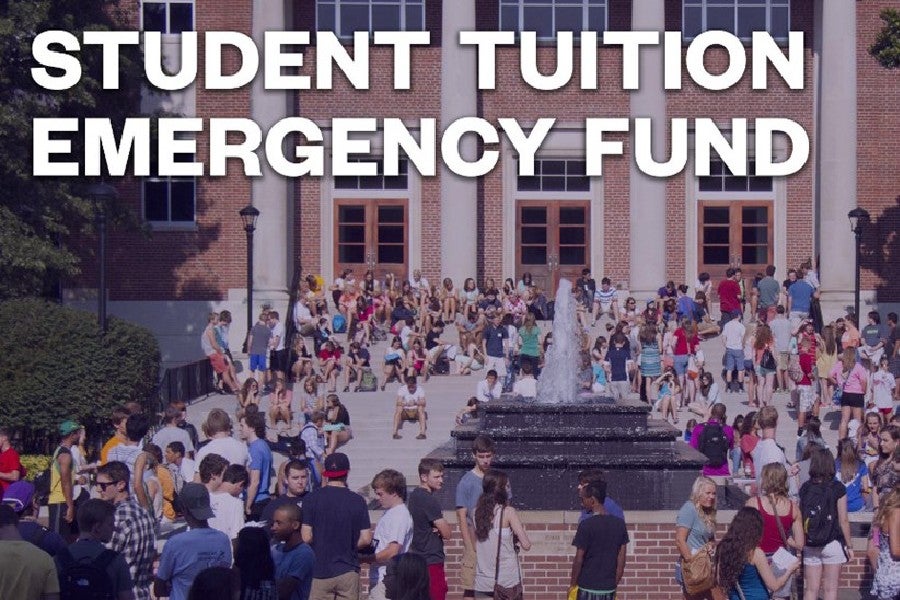 Lipscomb University is providing much-needed financial support for students who are experiencing financial hardship as a result of the COVID-19 pandemic. A Student Tuition Emergency Fund has been established to help students complete their Lipscomb degree. 
Through this fund, Lipscomb has made $150,000 available for students in need of additional financial assistance because of the economic impact of COVID-19 on their families. Lipscomb hopes to partner with its board of trustees, faculty, staff, alumni and friends in providing support to Lipscomb students through the Student Tuition Emergency Fund.
The Student Tuition Emergency Fund will be administered through the Office of Financial Aid as a resource for additional need-based aid. The more funds that are raised, the more students may be assisted. Email financialaid@lipscomb.edu for information about how these funds will be awarded.  
"This fund is a reflection of how the Lipscomb community compassionately cares for each other in times of crisis. Right now our students are looking to the Lipscomb community for support in this unprecedented time of disruption, uncertainty and financial hardship caused by COVID-19," said Lipscomb president L. Randolph Lowry. "With a gift to the Student Tuition Emergency Fund, you will make it possible for students to complete their Lipscomb experience despite the challenges of COVID-19 and provide some much-needed relief to students and families during this stressful time." 
Lipscomb students are training to lead and contribute in countless ways across the country and around the world. Some of Lipscomb's health sciences students are working side-by-side with health care professionals — including many Lipscomb alumni — on the front lines of treating COVID-19. Lipscomb nursing students have registered to volunteer with local hospitals and are ready to serve if needed. 
"Our students know what it means to be the healing hands of Jesus. Despite the difficulties they are facing in their own lives, Lipscomb nursing students are heroically stepping into the frontlines of the COVID-19 fight," said Chelsia Harris, executive director of Lipscomb's School of Nursing. 
The Office of Advancement has shifted the focus of its LipscombLEADS campaign efforts to raising money for this fund and other initiatives that will help Lipscomb students through this crisis. 
"The sense of community at Lipscomb is stronger than ever. Many have asked about ways to help students advance their educational pursuits. I greatly appreciate and anticipate the compassion and generosity of the Lipscomb community to help students through this pandemic," said John Lowry, senior vice president for advancement.
To make a tax-deductible gift to the Student Tuition Emergency Fund, visit www.lipscomb.edu/tuitionemergency. For more information or questions about the fund, please contact Hudson Akin in the Office of Advancement at (214) 708-4534 or at hudson.akin@lipscomb.edu.