Lipscomb student selected for the 2021 Paul Ambrose Scholars Program
Kammeran Cleaves will coordinate a project to combat mental health triggers in the COP as part of a public health leadership program.
Janel Shoun-Smith | 615.966.7078 |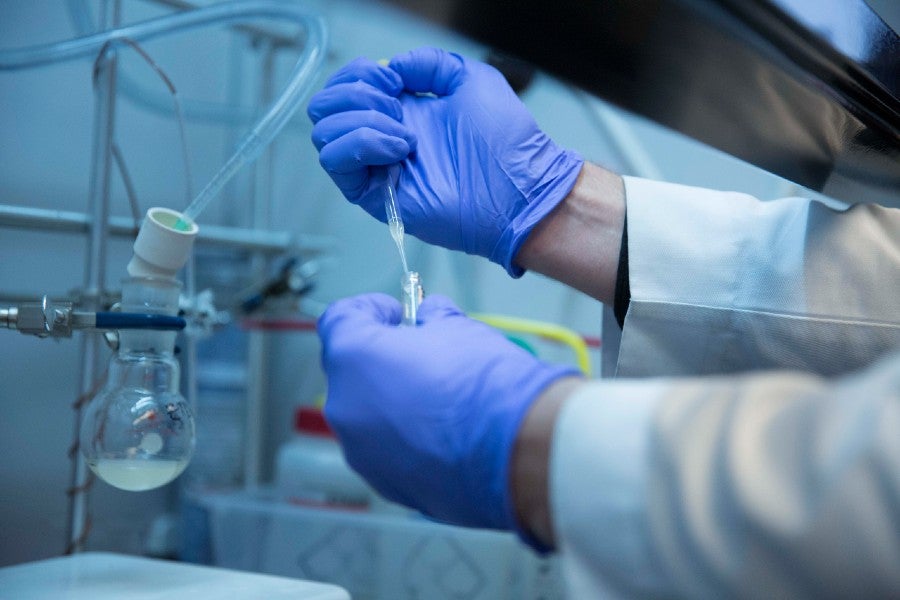 For Kammeran Cleaves, of Memphis, Tennessee, starting the conversation about mental health among her college peers is a passion project.
The P3 student pharmacist, who is focused on the advanced psychiatry and mental health disorders track, was selected for a prestigious 2021 Paul Ambrose Scholarship, which allowed her to attend a national leadership seminar this summer and will fuel her My Health is Wealth throughout this school year.
My Health is Wealth (MHiW) is a clinical initiative seeking to identify and bridge the gap of mental health disparities within Lipscomb's College of Pharmacy classrooms. The project will focus on identifying causative factors of mental health disparities within the COP community.
The 2021 Paul Ambrose Scholars Program, awarded by the Association for Prevention Teaching and Research, selected 33 students from across the health professions nationwide, to attend its Student Leadership Symposium. Ambrose Scholars also commit their time and effort to improve health within their communities through the planning and implementation of a community-based project. The program overall works to cultivate in students leadership and organizational skills in public health education outside of the classroom.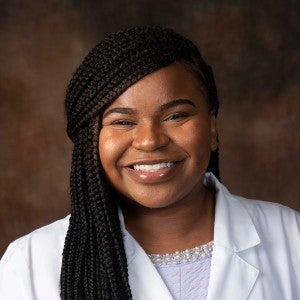 At this summer's symposium, Cleaves heard presentations from world-renowned scientific scholars all over the globe, such as Dr. Woodie Kessel, the retired assistant surgeon general for the United States Public Health Service Commissioned Corps, and Robin Molella, public health and general preventive medicine specialist at the Mayo Clinic.
 
"The summer symposium was definitely the beginning of a lifelong journey I plan to embark on as a newly named scholar," explained Cleaves. "Over a three-day span, we discussed the various needs prominent within the community and how we as members of different disciplines can work together for the greater good of the targeted community. I thoroughly enjoyed sharing ideas with like-minded individuals and getting a better understanding of the importance of keeping this program alive."
The leadership symposium also provided networking opportunities and additional workshops led by distinguished leaders in the health care field. Post-symposium, Cleaves was then able to officially begin her work with MHiW, her required service project as a Paul Ambrose Scholar. 
MHiW, launched this fall, will work with the College of Pharmacy Wellbeing Committee, to bring a more personalized and all-inclusive approach to combating causative trigger factors of mental health issues among the COP population.
MHiW is fueled by the Healthy People 2030 objective to increase the proportion of adults who get treatment for serious mental illness, said Cleaves. Healthy People 2030 is an initiative of the U.S. Office of Disease Prevention and Health Promotion.
"According to the American Psychological Association, anxiety is the top concern of health conditions within college students at around 41.6% of the total population," stated Cleaves' abstract for the project. "These same individuals also experience increased mortality rates and advanced secondary comorbidities surrounding cognitive function and overall productivity."
 
Cleaves hopes to replicate the MHiW project at her undergraduate alma mater, as well. Faculty mentors for the project are Professor Kam Nola, Pharm.D., and Professor Susan Mercer, Ph.D.
So far the program has taught Cleaves "to be very intentional in the activities that I allow to shape me and to value the connections that are grandfathered to me through specific organizations," Cleaves said. "I've learned to continuously look for opportunities to serve my community…. a true servant leader should be able to lend a hand in any aspect.
"This experience has definitely opened the door to many opportunities that I would have never been able to discover on my own."