Lipscomb Student Nominated for 2022 Marvin Hamlisch International Music Award
Luke Snyder, senior, selected as a nominee for prestigious award that honors emerging composers worldwide.
Keely Hagan | 615-966-6491 |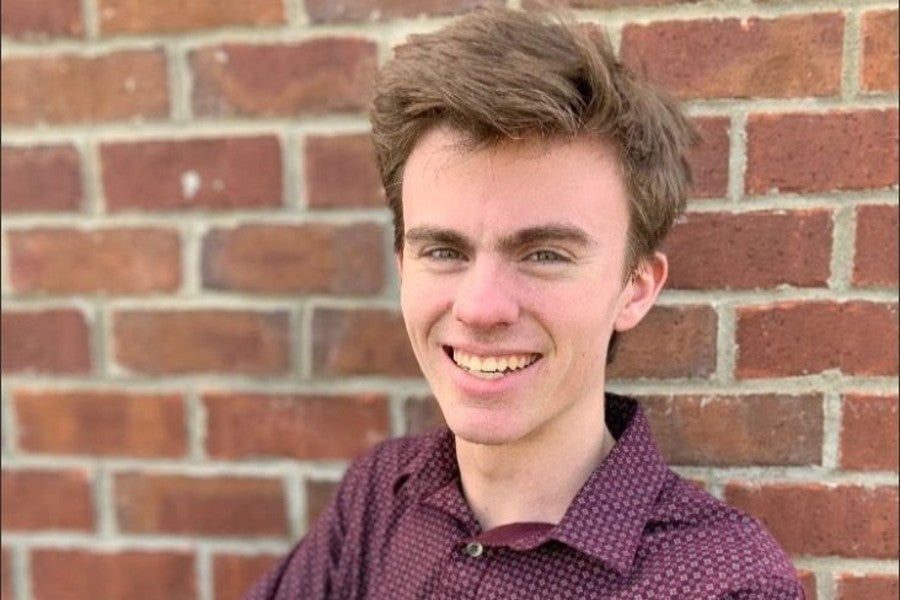 Lipscomb University music composition major Luke Snyder, a senior from Spring Hill, Tennessee, finds himself in a globally elite group this fall, having been selected as one of five nominees for the Marvin Hamlisch International Music Award in Film/Media Scoring: Emerging Division.
Hundreds of composers worldwide compete annually in this unique contest for emerging media composers, named after the late Marvin Hamlisch, one of only two composers to ever win an Oscar, Grammy, Emmy, Tony and Golden Globe award as well as a Pulitzer Prize.
The other nominees in Snyder's category are from Belgium, Canada, The Netherlands and the United States. A distinguished jury will select the winner, who will be announced during a virtual worldwide ceremony broadcast live at 6 p.m. CST, Monday, Nov. 21 at www.hamlischawards.tv. 
The winner of the emerging division, where Snyder is competing, will receive a cash prize of $1,500 and a prize package including software, gear and a $500 gift card courtesy of Hal Leonard Music. The winning score may be published by the contest's sponsor Concord, an industry leader in music publishing.
To enter the competition, composers were given a short film for which they were asked to create a musical score. A team of judges evaluated the submissions and narrowed the contest to five nominees. Each entry was judged on five criteria: musical literacy and proficiency, creativity, technological proficiency, dramatic connection to the film, and overall excellence. 
"This film was one of my favorite projects," said Snyder. "It's in my wheelhouse – it's what the inside of my brain looks like.
"In film, I want to read what the director wants the viewer to feel, and to the best of my ability I want to re-enforce and emphasize that intended emotional reaction. It is a victory to me if I make someone feel something."
Snyder has been composing multi-track compositions since he was 15. He came to Lipscomb his freshman year to study music composition under award-winning composers and musicians Ben Blasko and Brown Bannister. He is working with his composition professor, Blasko, on the Tommee Proffitt Christmas album, The Birth of a King. 
As a student, Snyder has won first and second in Lipscomb's 5 Minute Film Festival, received the Amy Grant Scholarship Award, made it to the top 100 in the Cue Tube "Spring" scoring festival, and won Lipscomb's yearly award for best composition. He has also scored many different short films and video games, both with orchestral and electronic music, as well as arranged and produced many orchestral and/or electronic pop songs.